Marco asensio
Following a quite wonderful start to the 2017/18 season, it was always going to be difficult for Marco Asensio to maintain his form and, after a dip in production recently, the Spaniard was back to his best on Sunday.After Casemiro's header put the hosts in front, it was the former Real Mallorca midfielder who w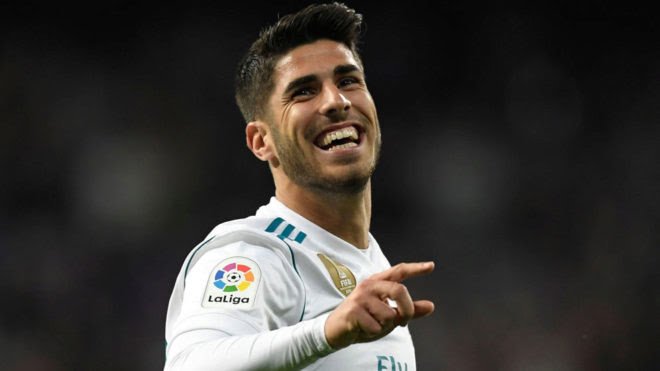 ould secure the three points with a well taken goal.
"We are a team, we don't take notice of who scores the goals," he explained in his post-match interview.
"We don't look at who gives assists either, we are all moving in the same direction."
One of the trademarks of Asensio's game has become long-range strikes, his effort against Las Palmas following suit with the Spaniard delighted by another spectacular shot.
"It was another good goal, he admitted. "I was able to hit the ball well.
"I was there at the rebound and was able to get the ball in, it was a great goal."
Many supporters were left wondering whether or not Zinedine Zidane's trust in some players would waver following recent defeats, however Asensio never expected the Frenchman to change too many players.
"The coach trusts every single player in this team," he confirmed. "You can't always be a starter, you just have to keep working.
"With more games like today, things will go well."
Credits
http://www.marca.com/en/football/real-madrid/2017/11/06/59ff9c7d46163ff6318b45c8.html