Bundesliga: How is German league restarting during the coronavirus pandemic?
Approval has been given to the German football league (DFB) to return to action on May 16 by the Government, despite the number of coronavirus-related deaths in the country falling to less than 100 a day at times last week.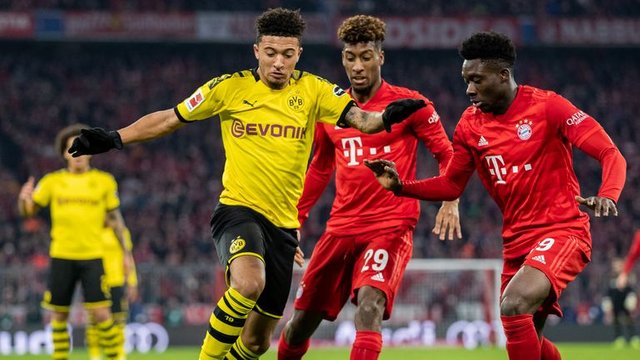 skysports
Although restrictions still in place across the country, with the world looking on, how will the Bundesliga get back up to speed still remain unsolved.
The season is set to resume back on Saturday, May 16 with the Revierderby, the derby between Borussia Dortmund and Schalke 04 at the Westfalenstadion, as decided by a meeting of clubs on Thursday.
Previously, there had been plans for a two-week quarantine period ahead of a resumption to ensure any players or staff suffering from coronavirus had recovered, but chancellor Angela Merkel has said the country's testing capacity means this will not be necessary. "Testing is regular there, so the quarantine period is not set to 14 days," she said.
The Bundesliga was interrupted after the 25th matchday, so it will pick up from where it left off - despite concerns about hosting the Dortmund-Schalke derby while coronavirus is still so prevalent, with the possibility of fan congregations leading to an increase in infections, although these will not be permitted around grounds.
The other matchday 26 fixtures will be: RB Leipzig vs Freiburg, Frankfurt vs Borussia Monchengladbach, Werder Bremen vs Bayer Leverkusen, Hoffenheim vs Hertha Berlin, Fortuna Dusseldorf vs SC Paderborn, Augsburg vs Wolfsburg, Cologne vs Mainz, Union Berlin vs Bayern Munich.
The question goes round to all other countries who also are willing to resume back their leagues but are yet to come an actual date or time due to the rate of the COVID-19 situation, maybe this Bundesliga resumption may serve as rehearsal for other leagues.
further, read to get more information on the German Bundesliga matches resumption skysports
Posted via neoxian.city | The City of Neoxian