2 weeks deadline for sndbox final quest is almost coming to the end, therefore I would like to write an update on what our team had done so far.
sndbox final quest
This is a quest by @sndbox, where the finalist will work on quest that he/she had chosen.
You can read more about it at:
Sndbox Summer Camp: Final Quest - Step Two - The Rules by guyfawkes4-20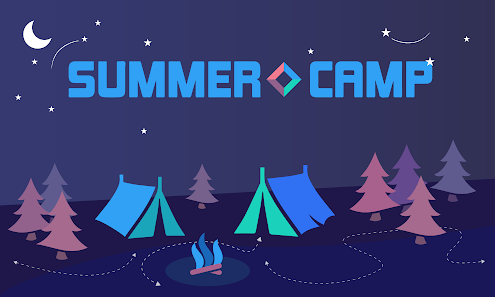 Image source
The team
Our team are made up of people from different region and area of expertise, therefore one of the challenge for us to cooperate is the timezone. Luckily, @livinguktaiwan compiled out meeting time for everyone to be online.
Here are the list of the team:
We had a voting session, in order to choose the username for SteemTimes. Everyone are given a vote for their desired name for username. @steem-times has the highest vote, therefore this name was chosen.
We created an account on steemit named: @steem-times a week ago in order to post any updates about it.
Design of logo
We are still working on the logo for @steem-times.
Template of posting
I had done a template for @steem-times blog post, it might subject to changed in future. The markdown format is hosted on github, at our official github repository: format.md
Whitepaper
Our whitepaper compiled everything you need to know about SteemTimes, the whitepaper includes SteemTime's aim, Objectives, Blog posting frequency, Blog posting category, template, reward and payout.
I had written a TeX format of our whitepaper, extracted out from our Google Docs. The reason why it is written in TeX, because we want the whitepaper to look professional, able to change formatting based on our need and being able to be contributed by everyone in the open source spaces.
This project is hosted on Github, where changes in format of posting and whitepaper will be updated at the repo of SteemTimes.
Currently, the project is hosted at my github account, but in near future, once we had more and more projects coming in, we might create an organization with the name SteemTimes.
This is just a preview of our whitepaper, there are still a few sections we are still working on. You can read the whitepaper here
(In order to use click on the link in the pdf, you need to download that pdf)
Conclusion
I am glad to work with everyone in the team, as we do not have the concept of a group leader. Everyone of us knows our responsibility and able to complete task on time. Too bad that I am having exam next week, where I am not able to contribute too much from my side. I would like to thank everyone in the team again for being understanding and tolerate about my absence and inactivity in the group as well.
Since the deadline is on 10th June 11:59 PST, we still had time to do some final brush up and complete the whitepaper about our project. Stay tune for more.