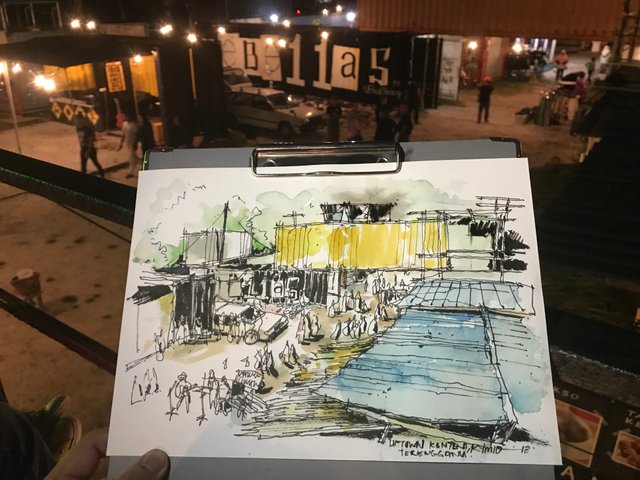 Few weeks ago our KL Sketchnation team had a road trip to Terengganu to attend an invitation for an art festival called the Kobek Fest 2018. Terengganu located on the east coast of the peninsular Malaysia facing the South China Sea. It was quite a long drive from Kuala Lumpur but we had few decent stops for quick sketching sessions along the way so it was awesome!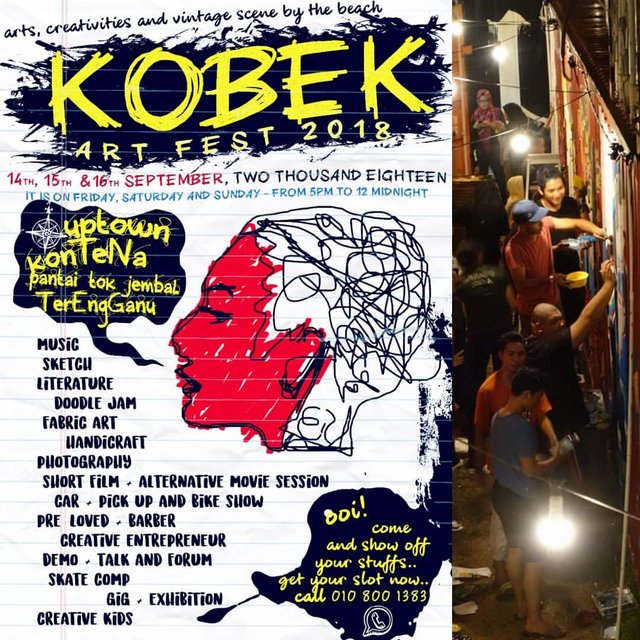 Kobek Festival is an initiative by the local artists to celebrate independent arts ranging from visuals, musics, crafts, literature and more. Have been running for a bout a year now, the place started of from just a few container and now grew into a quite happening place by the beach in the evening.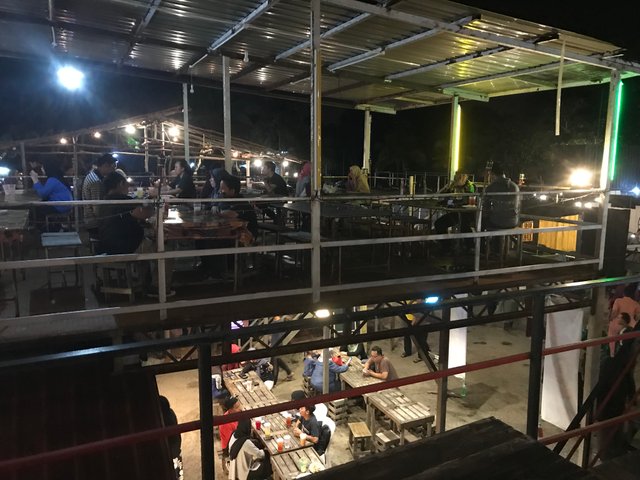 The spaces between, above and under these contenas was brilliantly sculpted into hangout places, restaurants, shops and activity places that possessed a quality of their own. Seafood and dessert restaurants becomes the catalyst for people to come for dinner or supper and even for some snacks while listening to local buskers entertain the night.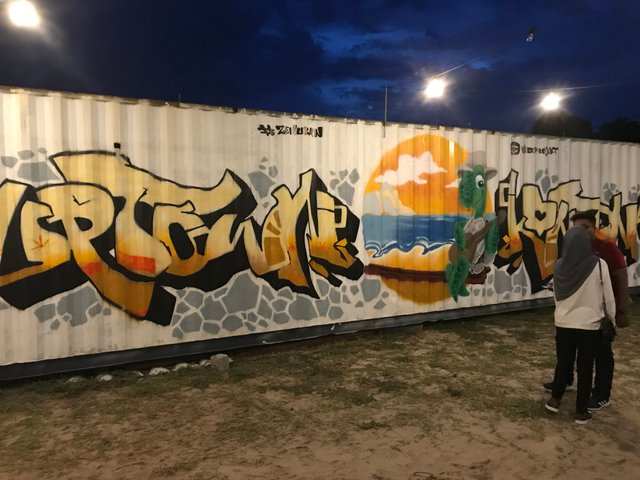 The facades of the contenas were superbly decorated with murals by local and international invited artists with brilliant messages and themes that helps bring up the artistic vibes of the place.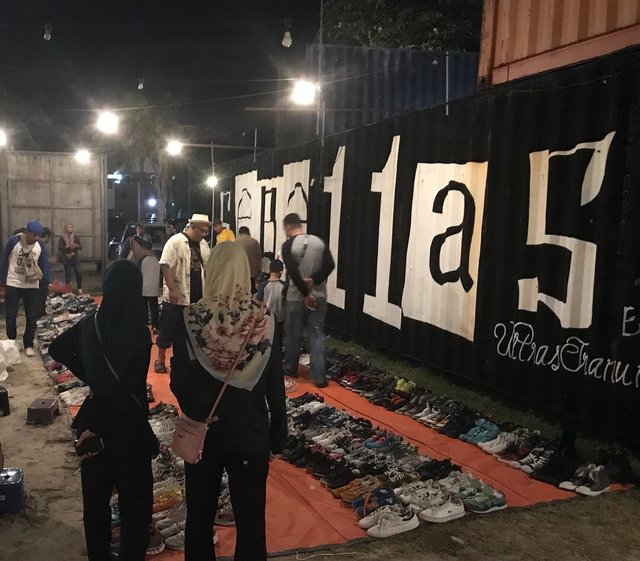 Bundles and preloved items are some of the attractions for this place as it also celebrates a car-boot-sale kinds of activities where people can rent spaces to sell things or make activities there. Besides that, inside of these contenas are the permanent shops that sells all sort of things such cakes and pastries, antiques, gadgets, and many more.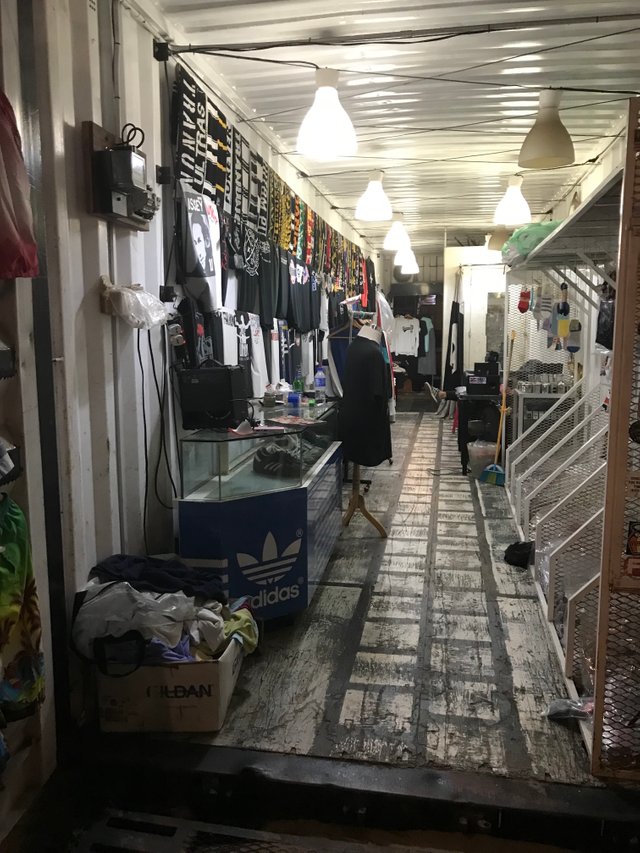 There were also few performing stages there to cater for concert and gigs by the beach. That night when we were there, a famous local indie band Pita Hati rocked the stage until midnight. I really love the beach vibes with the winds, sands, sound of the sea that created the whole wonderful experience.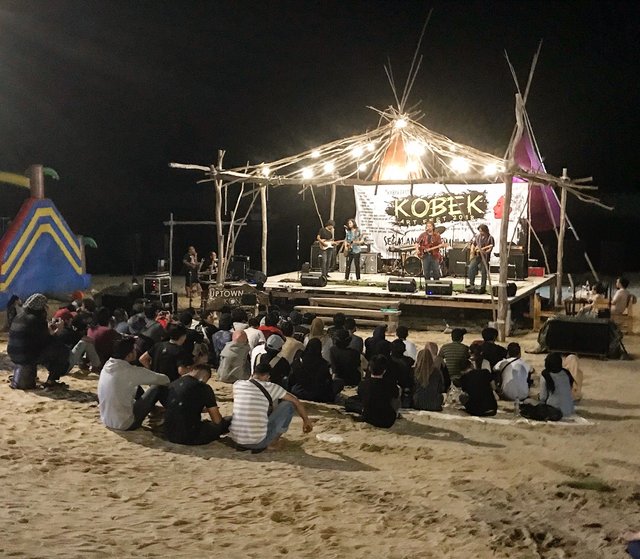 One of the connections we had for the invitation was from a family friend of mine sice i was just a kid we called Uncle Mat Ju who were recently works for my dad in his firm about 10 years back are now operating one of the restaurant there. We were told to not eat elsewhere that night as he said he will prepare something special for us.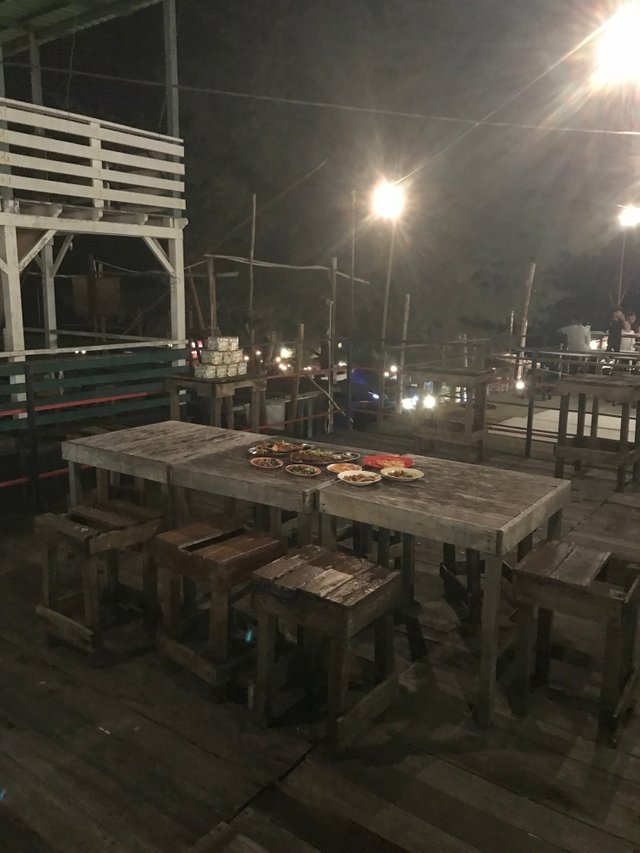 Little that we know, he had prepared us a feast on the roof top, a private space of his restaurant that have a view of most of the place, including the busker's performing stage. It was magnificent.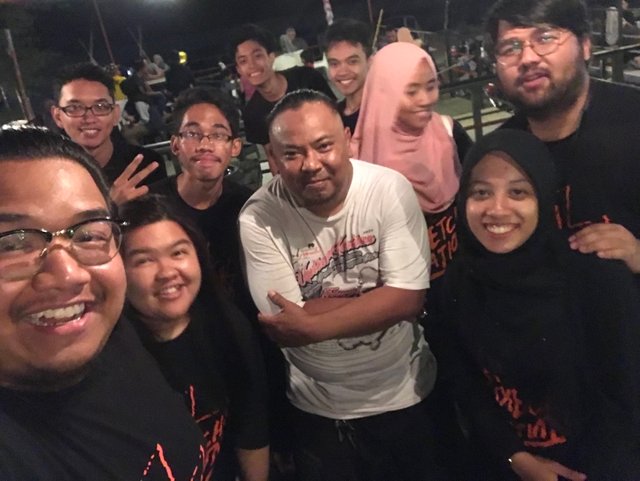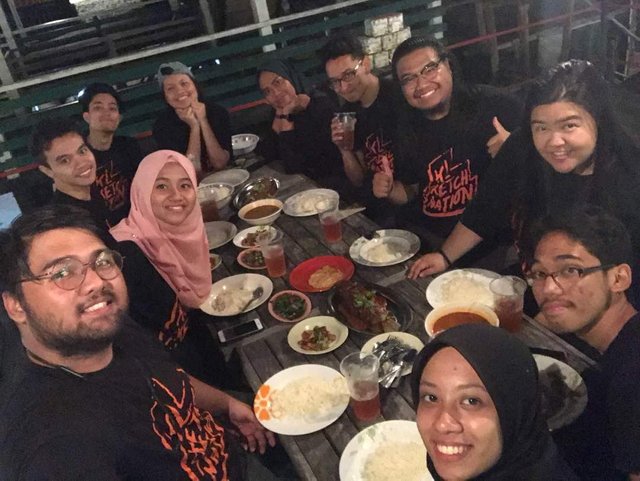 After the dinner, we chill out around the area sketching all sort of things. My particular favourite is from the rooftop where i spend most of the time there while having some drinks, listening to musics and had some long conversations with few other strangers who became my new friends that night.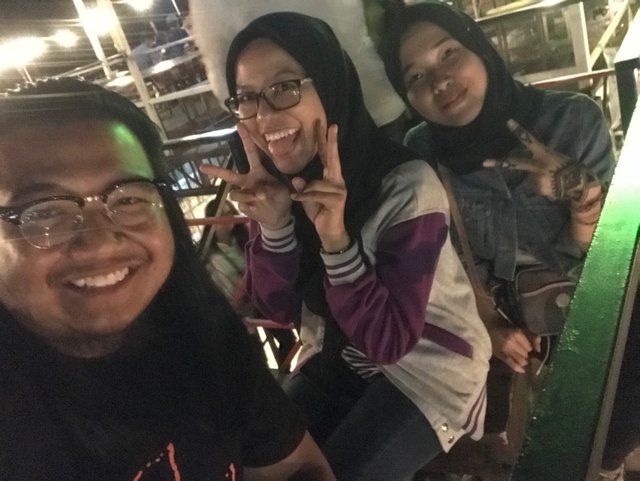 Meet Aishah and Athirah.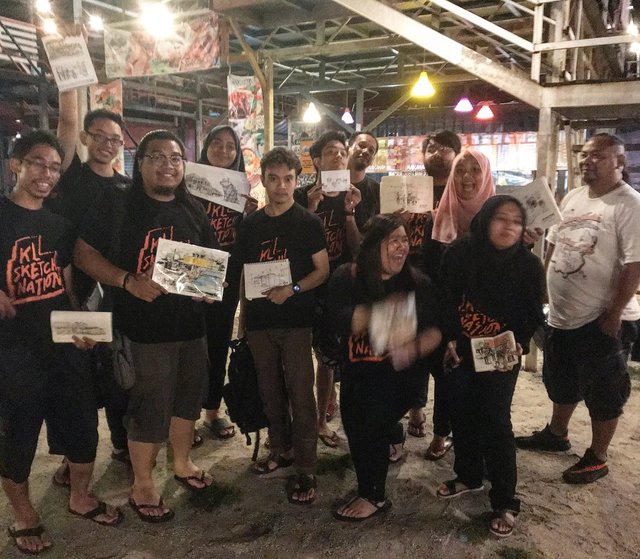 A quick photo after the sketching session. We will definitely come back very soon for more collaborations. :)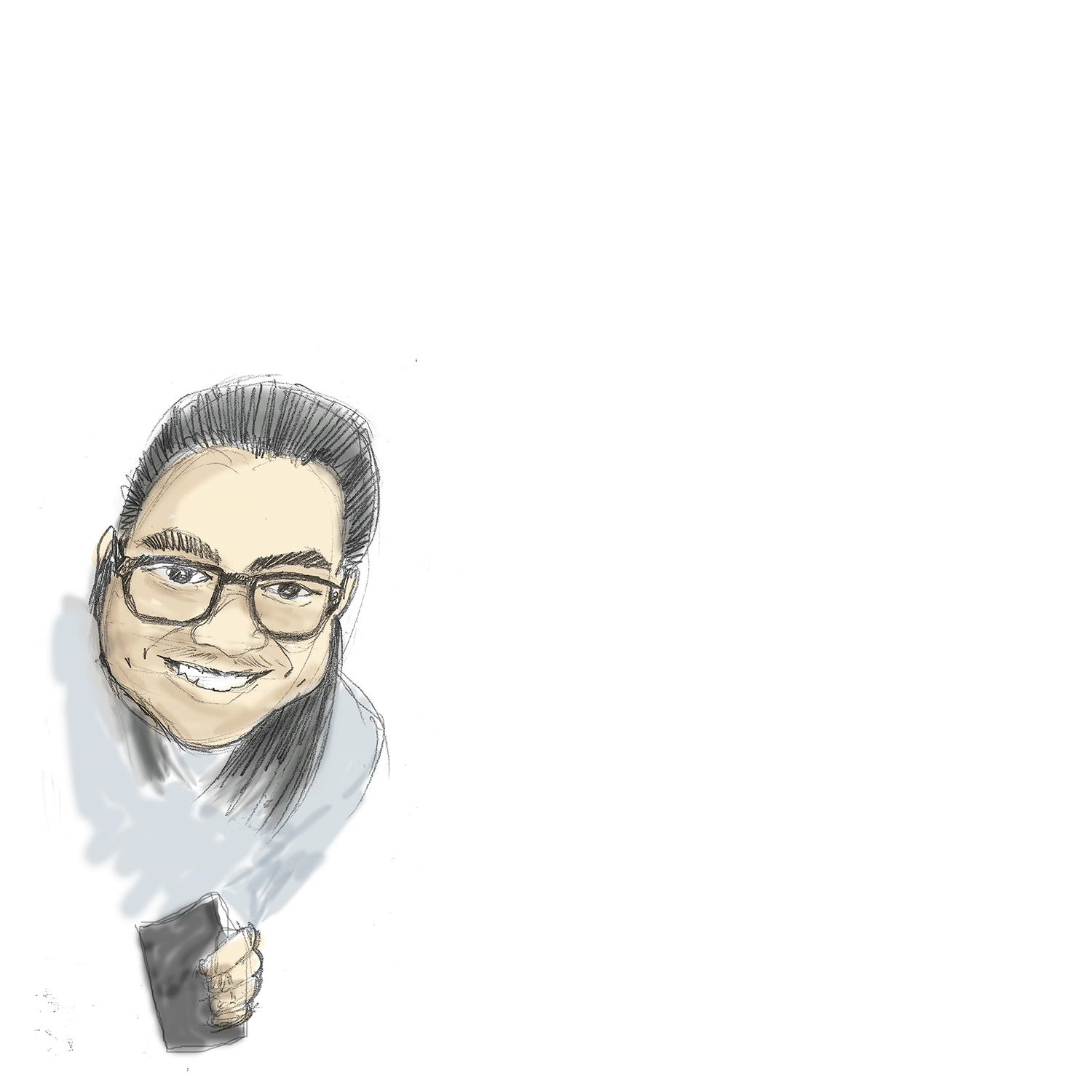 ---