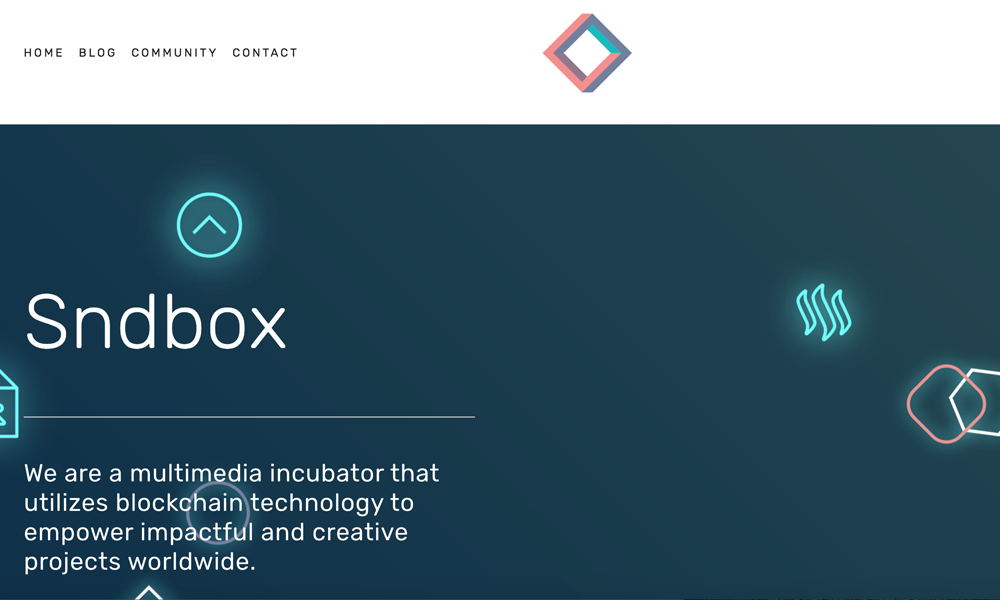 The Official Sndbox Website
---
We're excited to officially launch the Sndbox.co website to the Steemit community and the world! One of the biggest challenges that we're trying to take on is connecting real-world opportunity and impact with the potential and force of the Steemit. As we strive to accomplish this, the @sndbox website will serve as a comprehensive resource and landing page for those interested in blockchain, cryptocurrency, Steemit, Sndbox members and their projects. Through these things, we aim to create a powerful showcase, illustrating the big picture of what this community can achieve.
---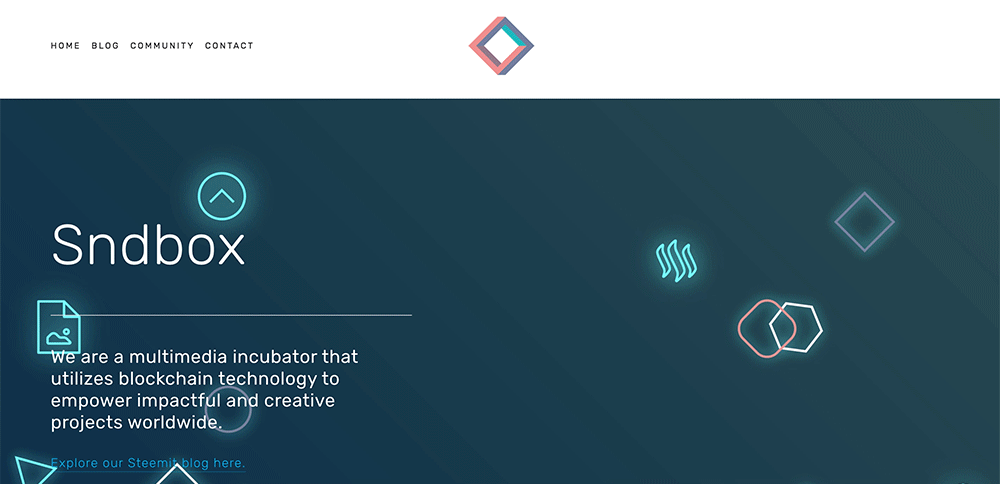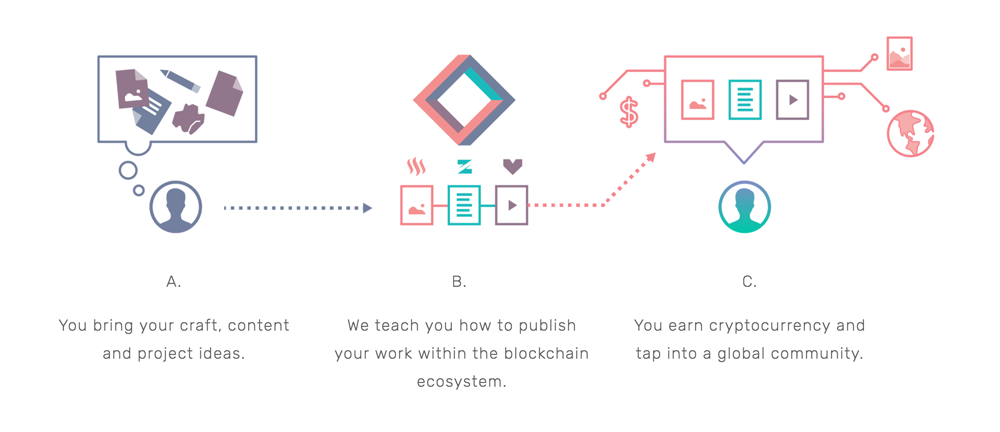 Resources For Everyone
---
Beyond the link to our steemit blog, the first major link is to a compiled page of cryptocurrency, blockchain and STEEM resources structured to get new users more familiar with the Steemit platform. It boils down the lingo. We'll continually revise this page in an effort to make blockchain tech more approachable and more relatable. New users of Steemit are most likely new to the world of crypto/blockchain as well. This page provides visitors with packaged resources that familiarize them step by step as they explore Steemit.com.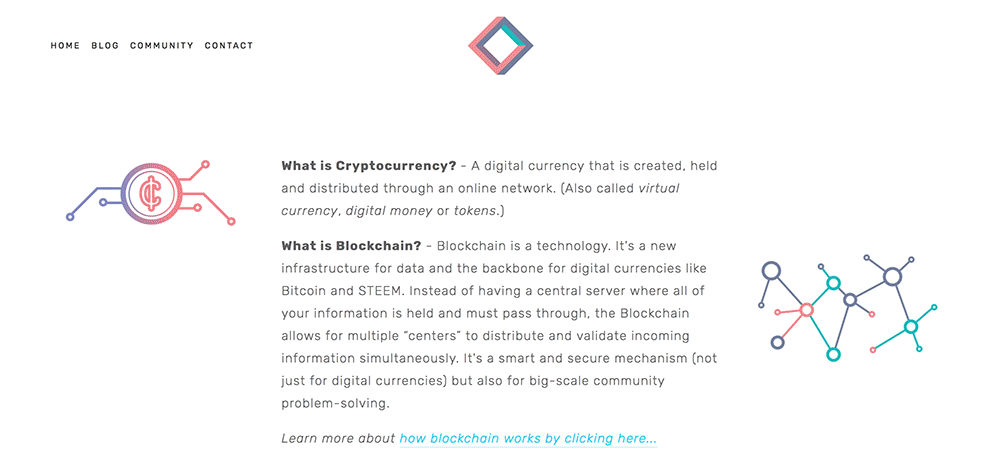 Highlighting our Members
---
Sndbox's membership is maintained by an international network of artists, designers, architects, community leaders, non-profit organizations, educators, entrepreneurs, cultural institutions and forward thinking innovators.
The website an efficient way to present our members as a group to the public. It's difficult to organize and mobilize all members of a Steemit community through daily posts and just text so a thumbnail approach allows us to give "face" to everyone doing big things within Sndbox.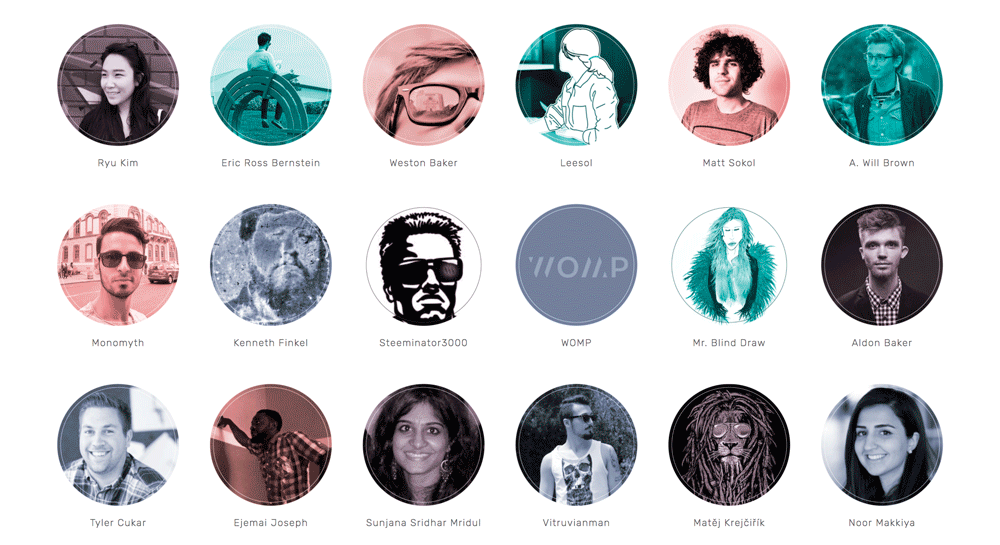 Stewards
---
Sndbox Stewards are influencers who have a pulse on talent and creativity within the STEEM Blockchain ecosystem. These Stewards aid the growth of Sndbox through feedback, votes and the nominations of new members to the network. They're experienced veterans and well-known stalwarts on Steemit and we're excited to finally reveal our version of a dedicated Community Board! A huge thank you to @steemed, @natureofbeing, @ericvancewalton, @kevinwong, @donkeypong, @thisisbenbrick and @thejohalfiles!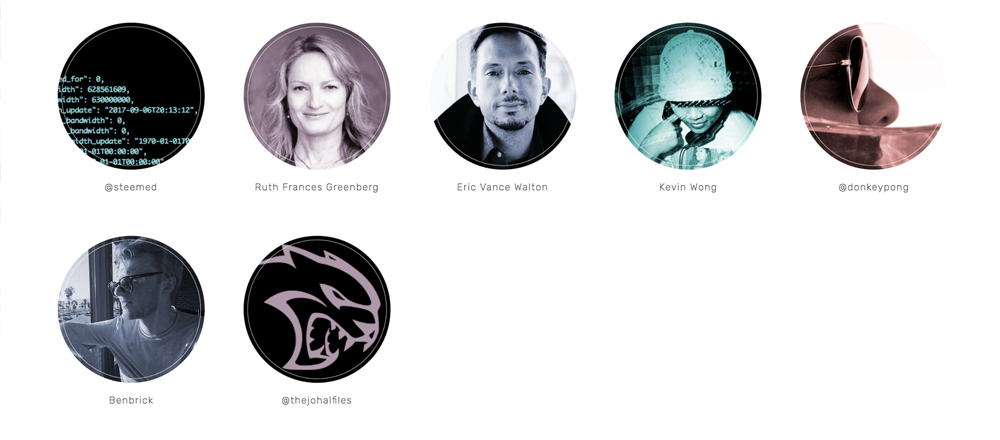 Showcasing Projects
---
As Sndbox grows, we'll be focusing more and more on cultivating impact and community projects that leverage the STEEM blockchain to the fullest. Our website will serve as a collective showcase and portfolio of these projects to prove once and for all time that social-media cryptocurrency is an asset for creative and organizational professionals.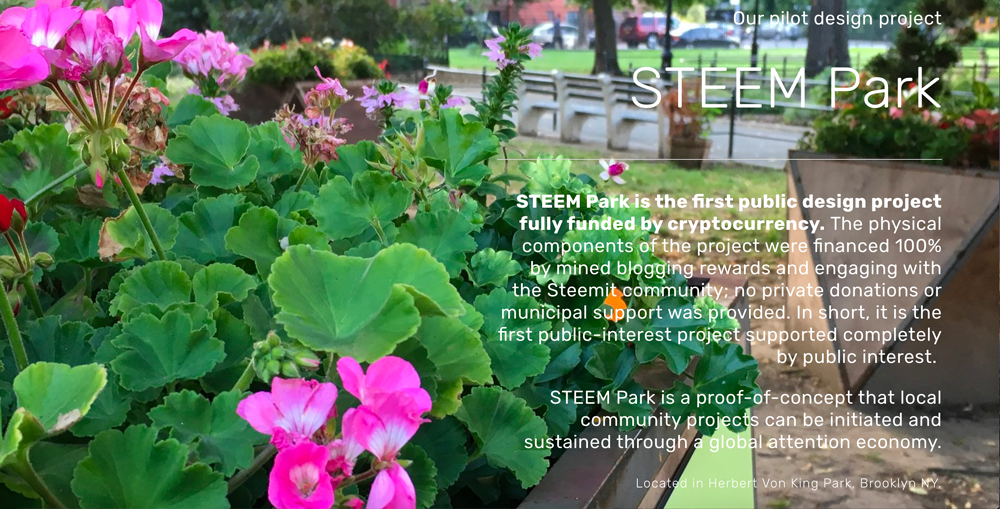 Outreach
---
Finally, the website will serve as the official interface for all of our in-person social programming to hook participants into Steemit through our outreach activities. These will include our official The Creative Blockchain NYC meetups as well as gatherings, project presentations, and everything else social related to Sndbox in New York City and around the world.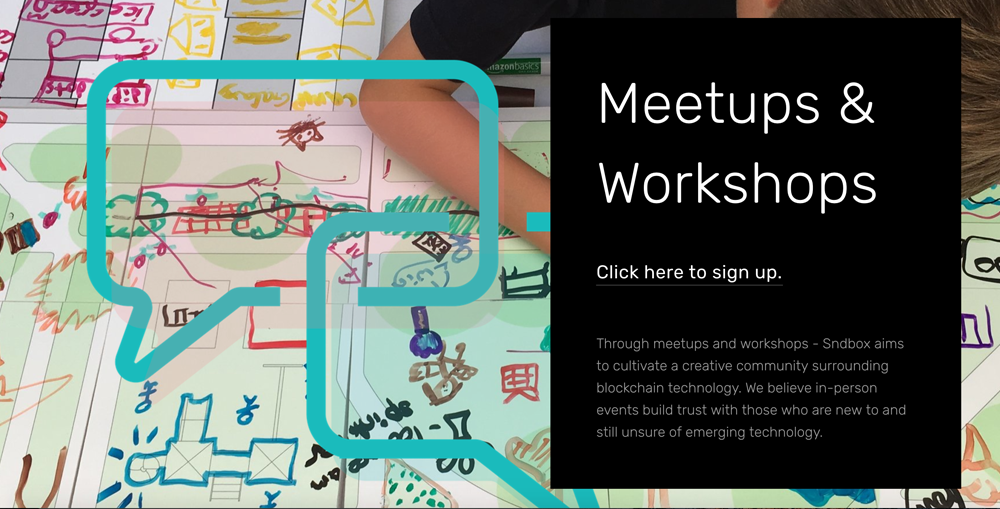 ---
Give the website a good run-through and let us know your comments, criticisms, likes, dislikes, and anything else that comes to mind below! STEEM on!
---