Project Giving | Permaculture Principles Series with @MountainJewel: 4 & 5 Accept Feedback & Use Natural Resources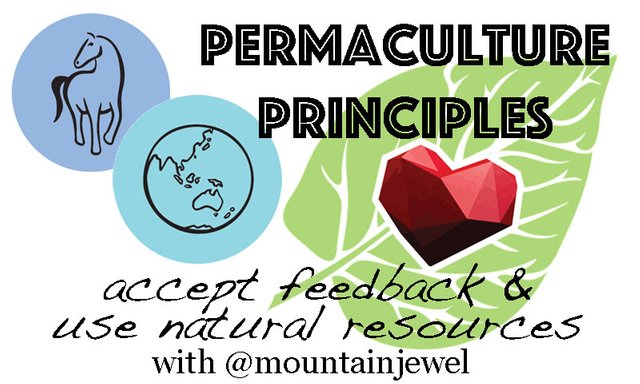 Project Giving's primary aims are to raise funds for causes or initiatives in need. Secondarily, our wider goal is simply trying to create exposure and encourage adoption of the UN Sustainable Development Goals throughout the Steemit platform.
To this end, we're excited to announce a new Sustainability series created by @mountainjewel centered on the 12 Permaculture Principles.
Permaculture is a series of ethics and design principles geared toward helping humans create permanent cultures (hence the name) in harmony with nature's systems, instead of exploiting, destroying or making inefficient systems that require lots of resources to prop up. It can be growing food, building shelter, energy usage, political organization and more.
Through sharing these 12 Principles along with @mountajewel's Radio Show on each principle (which can be found on the Global Homesteading Network's Discord Channel every Tuesday from 4-5 pm EST), we hope to engage Steemians in conversations around sustainability in practical and theoretical ways. Whether you live in a city in an apartment or a small rural community, it is our aim to share ways each of us can be rethinking our connection with the earth.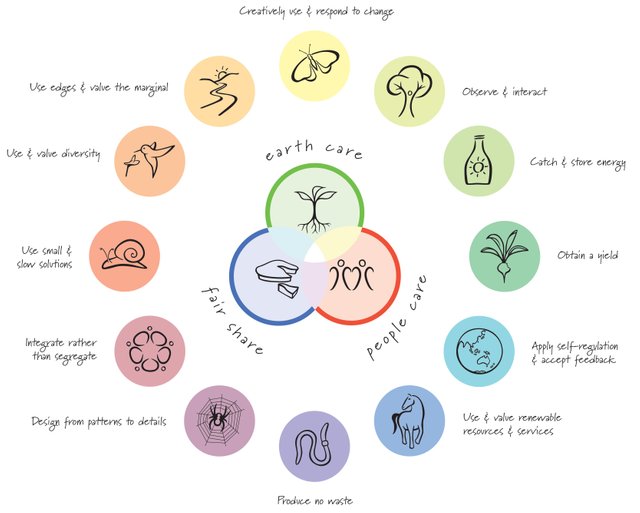 These principles provide a framework for ways we can be more conscious in relationship with each other and natural systems!

Without further ado, we introduce the first of 12 Permaculture Principles. This week will feature Principles # 4 and #5
Principle #4: Apply Self Regulating Systems and Accept Feedback
Listen to Episode #4
Apply Self Regulating Systems and Accept Feedback
It's all about integrating the natural order of things into our human designed systems. This comes from listening to and observing our surroundings and integrating what we observe and learn. It's about learning from experiences and allows the nature to teach us lessons. By doing this we can move towards a better world.
If we can learn from our actions and their effects, we can more fully harmonize with the world around us. This principle teaches us to consider the bigger picture when we are acting and designing our lives.
We can save ourselves A LOT of trouble and unnecessary work if we follow this principle. By listening to our bodies when they give us the signal to rest, planting nitrogen fixing plants that naturally provide soil fertility or allowing our failures to teach us we are enacting this principle. Through the law of cause and effect we can learn to improve and grow our awareness and translate this into action.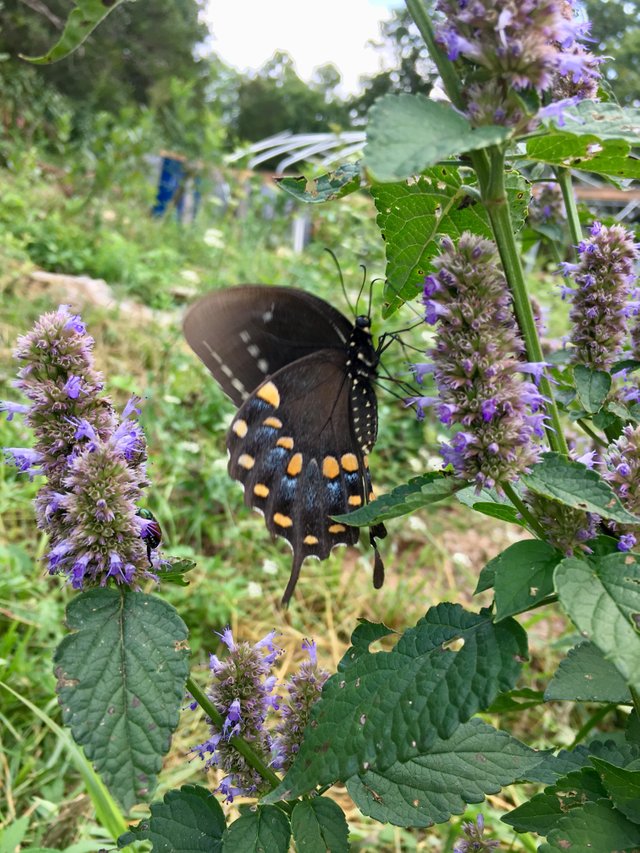 Observing who visits the plants we establish. This anise hyssop has established very well and attracted MANY butterflies. After seeing this will certainly plant more of this.
---
---
Principle #5: Use and Value Natural Resources and Services
Listen to Episode #5
Use & Value Renewable Resources & Services
Nature has over 4 billion years of evolution to draw upon...
We can integrate this experience into our systems by first understanding basic functions and implementing biological solutions. This principles reminds us to utilize the free ecosystem services that are all around us. For instance, plants photosynthesize and chickens scratch. If we position ourselves to receive these services we can design for abundance, alignment and ease.
In this episode...
We get into practical examples of how we can favor and prioritize renewable resources over nonrenewable ones. Not only does this create more abundance in the long run, but it is also needed for our survival. There is a carrying capacity of our Earth, and by using natural resources and services, we are acting within the limits of the Earth's regenerative capacity.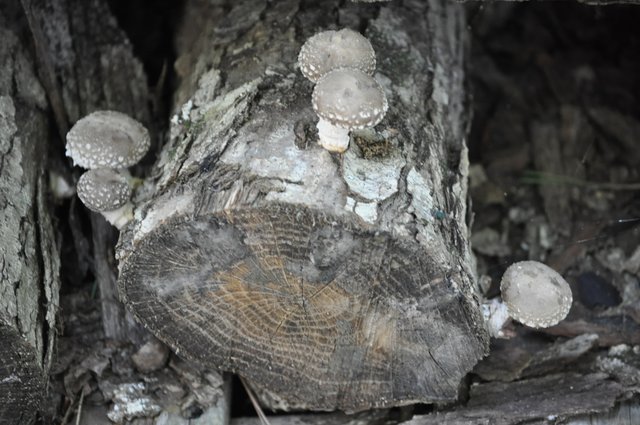 Shiitake mushrooms on the homestead converting oak wood into edible fungi!
---
This principle reminds us to let nature take its course (the subtitle of this principle). We can receive amazing benefits when we allow the characteristics and behaviors of plants, animals, bacteria and fungi to be put to work in our systems. When we understand the foundations of how nature works, we can more effectively implement human versions of natural systems into our design systems. Working WITH nature is the key!

@mountainjewel is a homesteading couple who live in the United States and practice permaculture on 18 acres. Check out their Steemit page for more writings on sustainability and permaculture. Portions of this article previously appeared on their page.