Hello everyone,
today I am writing this blog because I want to introduce snax a blockchain project which can reward you for your social media activity.

Wait what is this even possible???
when I first readed about this then I thought that is this even possible to reward something that is not even connected to blockchain or doesn't have any partner related to blockchain. but after I visited there website and doubts are clear that every thing can happen we just to create a wallet which is going to link with your social media account for now there is two options 1) twitter 2) steem whichever you want you can link with this.
how can I link my account ??
for the time being you have to add an extension to your chrome browser in PC only it is not possible to link an account through your phone. for more information go to there website
snax bounty
If you are interested in this project and thinks that this project has an bright future then you can earn some coins by writing about this project on steemit. it depends on your no. of follower you have on your account. for more information you can refer there guide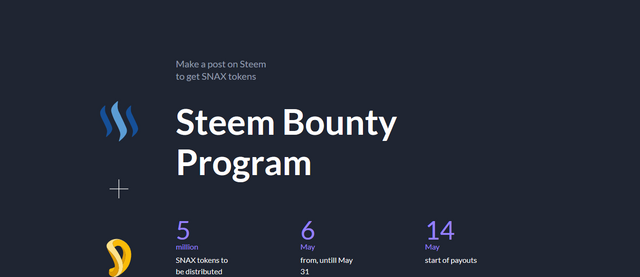 my thoughts on this project
In my opinion this is an great project and we should use there platform. on there platform we dont have to do any work just our regular social media activity and money for that
what are your thoughts about this project.
UPVOTE it always motivates to write more blogs