Snax launched rewards for Steem publishers

Snax launched reward for content creators from Steem on May 24. After the first Scoring Round, roughly 366'000 SNAX tokens were distributed between 498 Steemians registered on Snax at the time of 1st Scoring Round — that's approximately 5% of all Steem audience.
You may see our top 10, who got the highest number of attention on Steem according to Snax algorithm.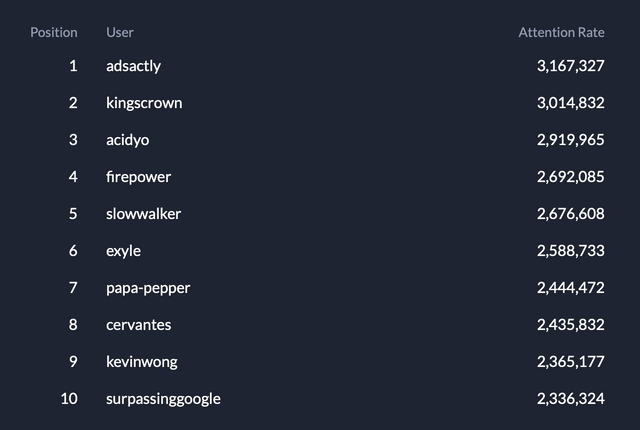 Publisher Rewards
Snax distributes rewards for the engagements your content generated. For Steem we take into consideration such metrics as who resteemed and upvoted your post (their social weight) and how much upvotes and comments your post got over a period.
These numbers let us evaluate the metric called Attention Rate. It shows how much attention your content received for some period (we call this period Scoring Round). Scoring Round on Steem takes one day and two days on Twitter.
You may find how much Attention Rate you got over the previous Scoring Round in the designated section on snax.one.
And a cherry on top: actions needed to receive reward are reduced to a minimum. There's no need to crosspost your content, as well as no need to keep Snax browser extension active all the time. Once you have registered on snax.one, you will receive rewards automatically even if you use a mobile app to create content — we'll detect your post no matter what.
Block Producers Rewards
The more publisher rewards were issued, the higher block producer rewards are.
They are divided into two equal parts: 50% of tokens — rewards per block — go to the active producers from top-21 and other 50% — rewards per votes — go to all producers according to the percentage of votes they received no matter if they are active or not.
You can find the code of Snax distribution model on GitHub in model.py file.
We are delighted to work with 5 block producers from Steem: @dragosroua, @crowdmind, @liberosist, @isnochys, @emrebeyler. Everyone are welcomed to join!
Why Snax?
The idea of rewarding publishers with crypto tokens isn't innovative to the market. Then what makes Snax different? We're trying to build a fair reward distribution system which encourages people to create quality content without pushing them to leave their favourite social platform. Here's how we see it:
Early user's registration is not a basis for future preference
Newly built platforms create a fertile ground for their users to cheat ranks and get unfairly high rewards later.
In Snax, it matters how many engagements generates your post, as well as the social weight of people interacting with your post. Social weight changes over time and reflects activity, age and weight of all social connections of a particular person. It doesn't depend on how high is your rank or power on a particular platform and prevents from gaining an unfair advantage.
Early adopters will gain more tokens since the emission of SNAX tokens is a decreasing parabola. But having more tokens doesn't give any preferences in terms of influencing the rewards mechanism.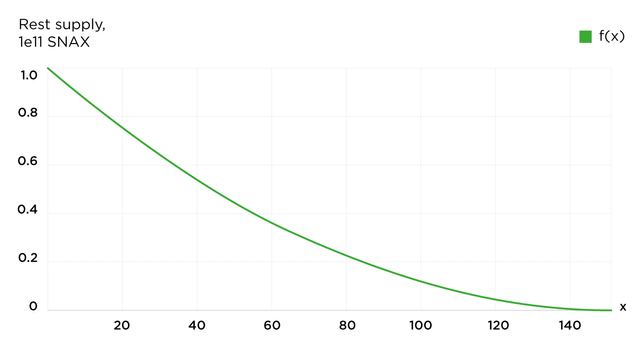 High social engagement leads to higher rewards
Content and especially engagements, it generates, stores a significant value for the publisher itself, for media platform and advertisers.
To capitalize on your content, you can aim for a more significant amount of quality engagements. Although, there's no solid success formula on how to get the highest possible reward since rewarding algorithm takes many inputs. While having a large followers base can help to get a stable income, not only influencers can account for a reward, but even a low-profile person can hit the jackpot if they publish a popular post.
Steem bounty program
To encourage you to give Snax a try we've decided to allot 5'000'000 SNAX for a bounty program. Since May 7 180 people participated and got 162'000 tokens.
We'll be searching for Steemians who want to share their review of Snax in return for SNAX tokens until May 31. How much tokens you can get depend on how much followers do you have. Find more information about the program here

.