Snax scoring rounds from 8th JUN! Seems something strange...
In today's Snax scoring rounds @eos.sweden got
6 resteems
0 comments
0 upvotes
that seems a bit strange and wrong as I have writes a couple of posts with up-votes. e.g.
Each of them has upvotes and re-steems.... But looks like they are not tracked by Snax... Or maybe there is something that I do not follow.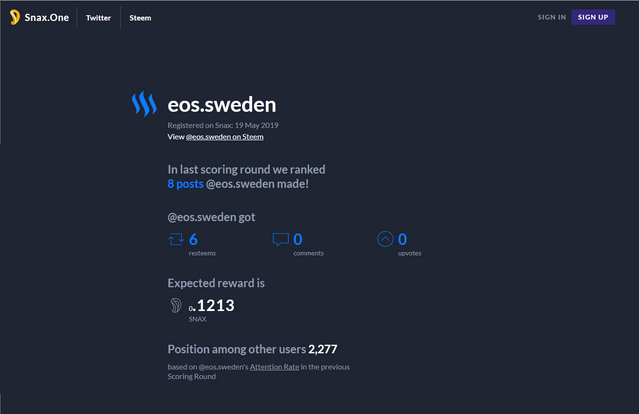 This post is also to check if this will be picked up in next scoring round by @snaxteam ?