SMT Burnup: RC Delegation Pools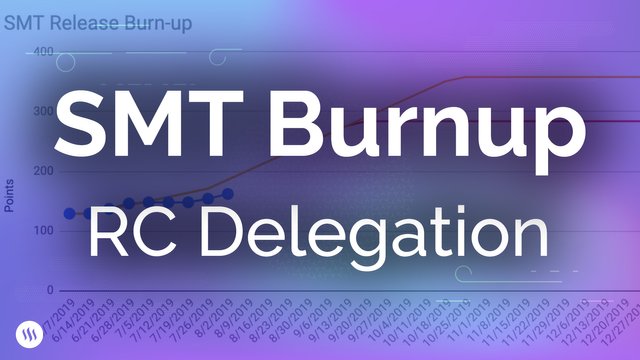 Progress
Last week we completed SMT issue #2705 which covers delegating RCs to RC delegation pools. This is an important milestone in the development of the RC Delegation system. We began development on issue #3103 which included the next two custom operations for RC delegation to set slot receivers and to delegate RCs from pools.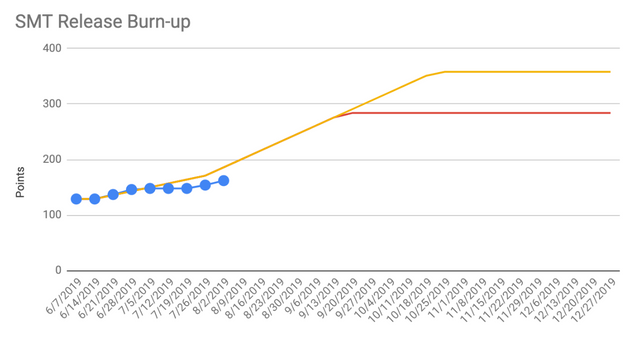 We continued making progress on review and development of the SMT ICO issues
#2731, #2732, #2733, #2734, #2735, #2736, and #2767.
Scope Increase
We added 5 points of scope to the SMT MVP. Issue #3373 was a part of the SMT MVP but had not been sized.
Summary
Completed : 8
In Progress : 45
Scope Increase: 5
Net From Ideal: -24
Status: Warning
We are still behind our ideal velocity, but with so many story points in progress (most of them being updated after code review) we still believe we will be back on track within a couple of weeks.
You can see our previous post on SMT Burnup Methodology for more information.