SMT Burnup: End In Sight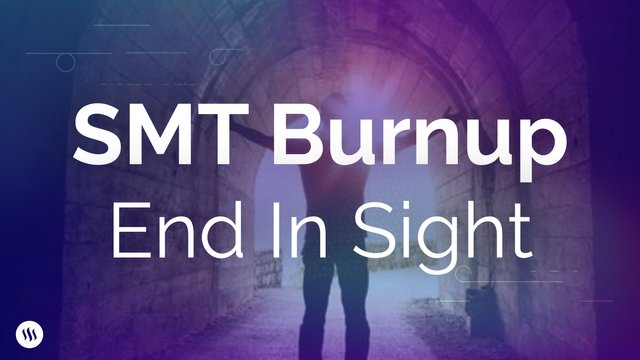 We have some exciting news: we are nearing the last issues for SMTs and have our eyes set on releasing an SMT testnet within the next several weeks!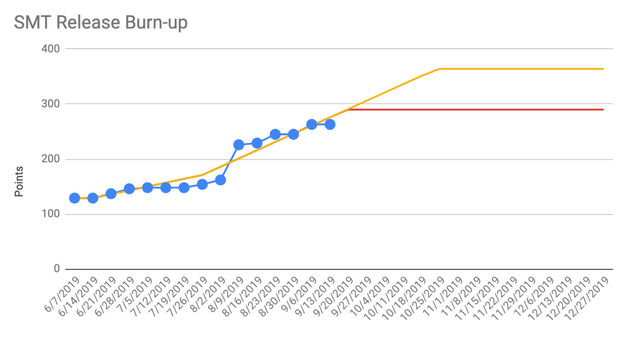 We made a lot of progress on several issues which add up to 18 points. Unfortunately we were not able to complete them by the end of the week, which is why it might appear that we have fallen behind according to the burn up chart. However, this is not an accurate view of our progress as we expect all of them to be reviewed and merged early this week.
Scope Increase
There was no additional scope increase this week.
Summary
Completed : 0
In Progress : 18
Scope Increase: 0
Net From Ideal: -13
Status: Good
See our previous post on SMT Burnup Methodology for more information.
The Steemit Blockchain Team