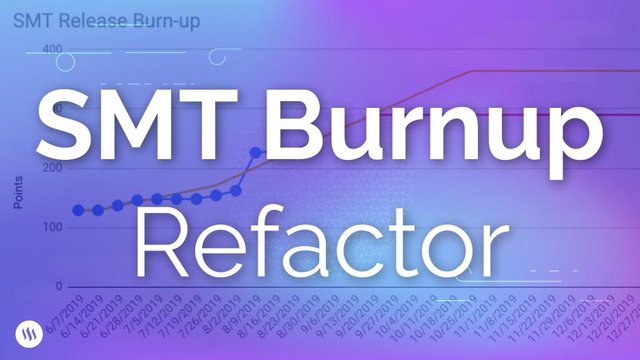 Progress
Despite a relatively slow week, we are still slightly ahead of schedule thanks to an unexpectedly productive previous week. We discovered a subtle bug in preexisting SMT code which proved to be a bit trickier than normal to diagnose, but was simple to fix once we found it.
We completed issue #1411, which was a refactor in preparation for other work. We made progress on issues #2746 (vesting and powering down of SMTs) and #2747 (allowing authors to specify up to three SMTs that can be used to vote on their content). We expect those to be completed this week.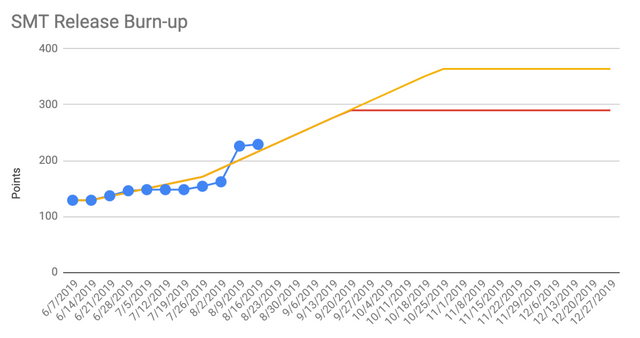 Scope Increase
We added 3 points of scope to the SMT MVP, issue #3461, which contains some cleanup tasks to keep our project management moving as efficiently as possible.
Summary
Completed : 3
In Progress : 13
Scope Increase: 3
Net From Ideal: 13
Status: Good
You can see our previous post on SMT Burnup Methodology for more information.
The Steemit Blockchain Team