Smoke network testnet sign up guide
Smoke testnet guide
So you heard the amazing news yet... The guys at smoke.network have been very very hard at work getting the smoke network testnet live and running for all us chronic crypto users.
In this guide I am gonna walk thru and show you how to sign up your account @smoke.network testnet. Smokenetwork has been doing some amazing things to the new smoke.io platform. They are so hard at work building for us chronic users.
Step 1
This one gonna be nothing to do with smokenetwork but really really important go get your self a protonmail email address and stop using hotmail or gmail or aol yahoo or any other crapping email provider.
Step 2
well you gotta get your self a testnet account just like you will when the mainnet platform goes live In a few months time. To do this you just head on over to the testnet at https://testnet.smoke.io/ and go to join.
From that point your gonna be asked a few sets of questions. The questions are easy and straight forward.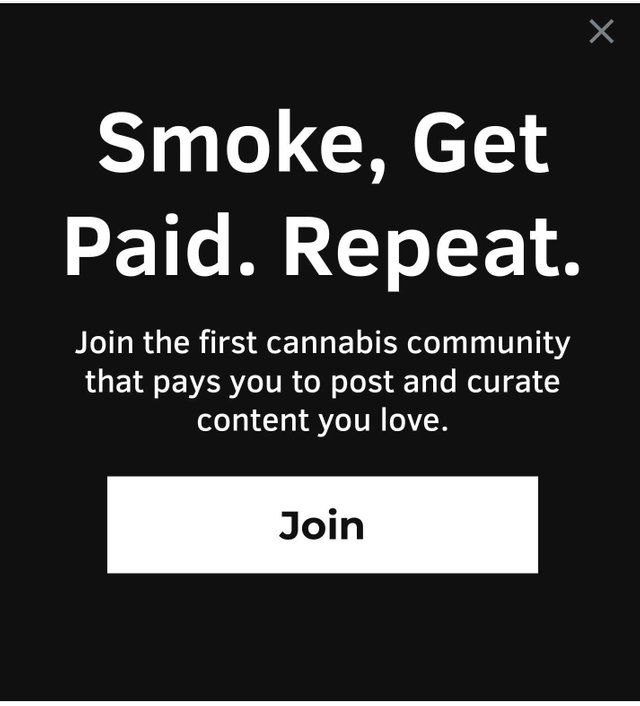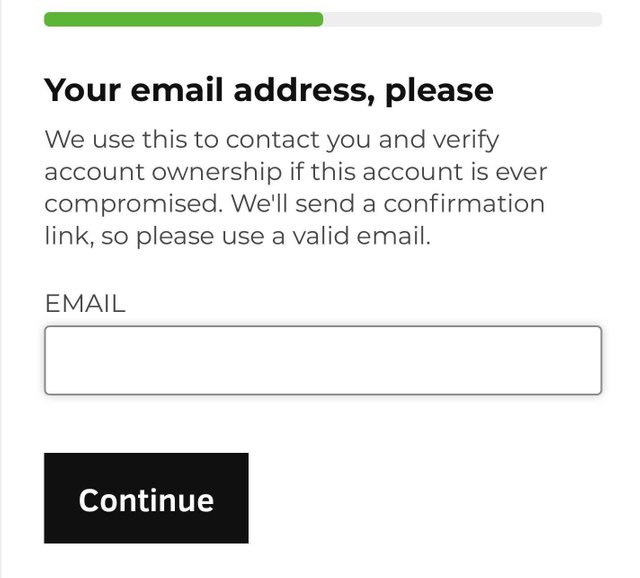 So that's all just them couple easy ones for now. You will end up with a page like this when your done.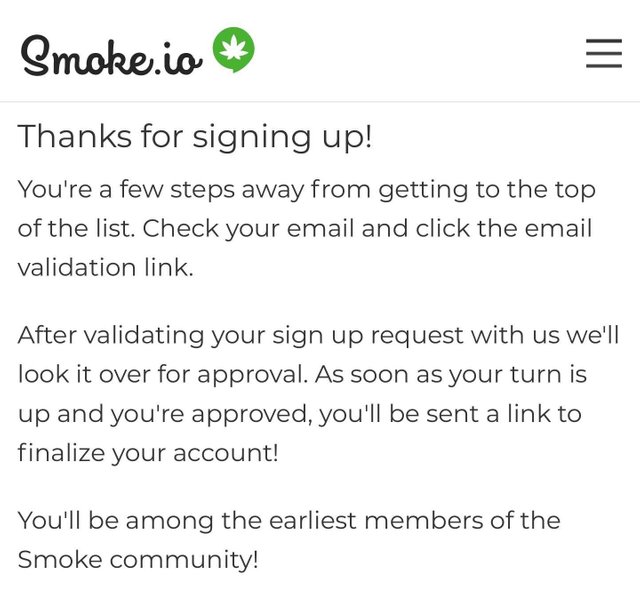 From that point you will then go to your new email and open the validation link.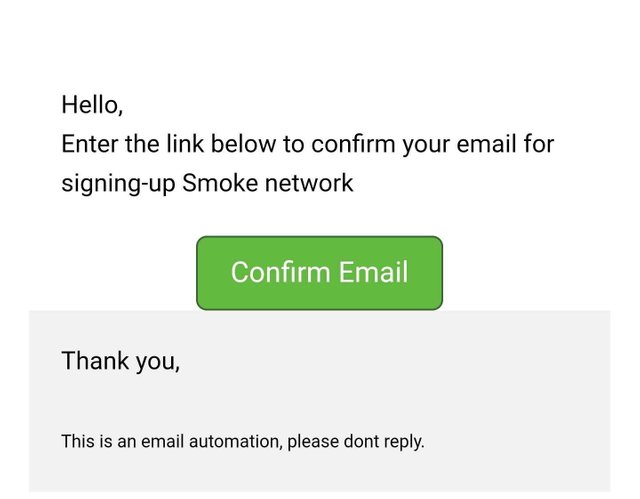 Don't forget to check your spam/junk folder.
Step 3
This one is now out off your control and in the the hands of the great team over at smoke.io to accept your account and let you in and enjoy the smoke testnet.
Step 4
So the amazing guys over at smoke network accepted your account to come test the sweet work they are doing on the test net.
Now you will go to your email and you will click the link they have sent you to finsh your smoke account.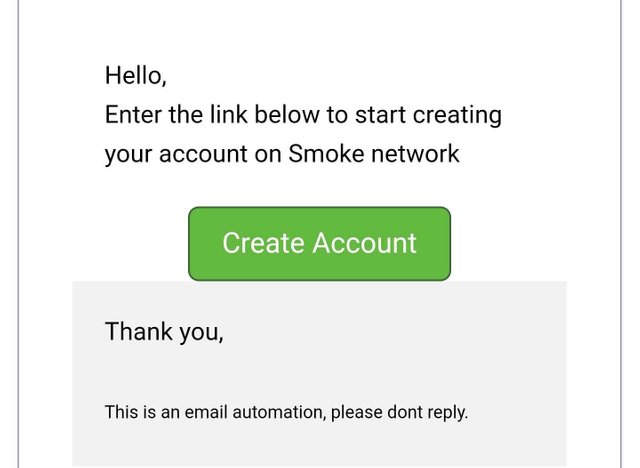 It will then bring you to a page to accept smoke terms.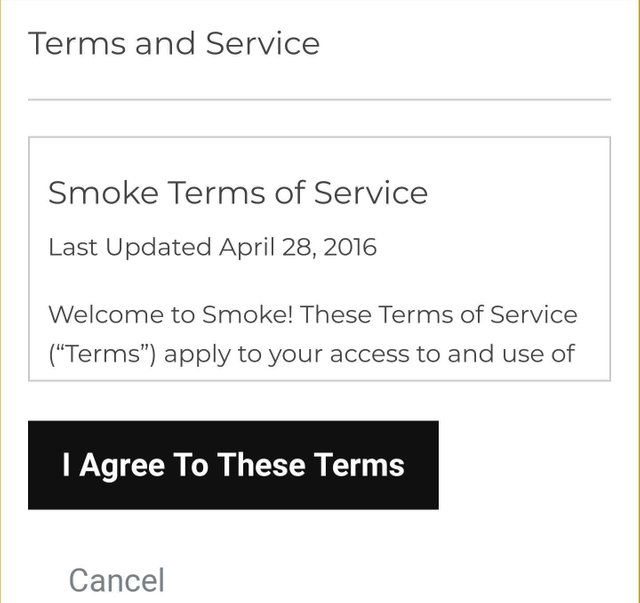 You can read that and accept it.
Next you will be brought to the page with a auto generated password MAKE SURE TO SAVE THIS(EVEN MORE SO ON THE MAIN NETWORK)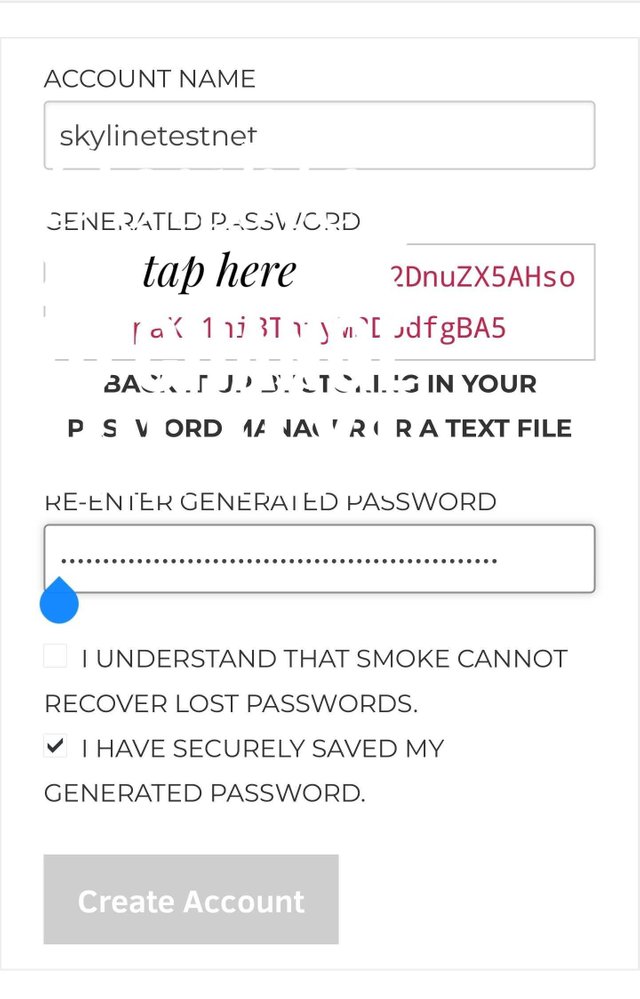 Now you have accepted the 2 boxes that smoke can not recover your password and you have securely saved your password your good to go and sign in and test the testnet.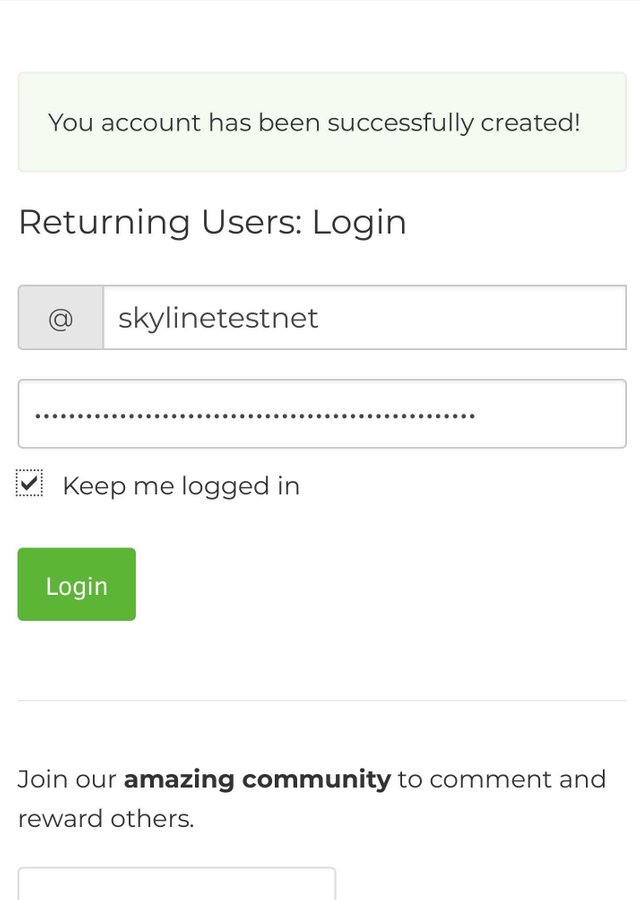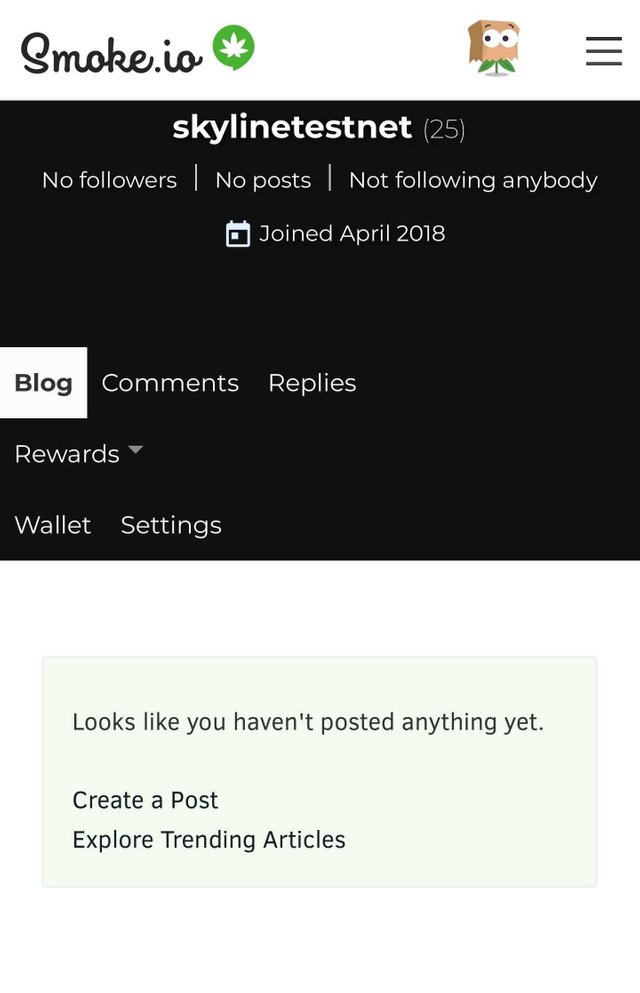 So go on and enjoy and post some great things and test out the platform.
Don't forget to stop by and give a big shout out to the co founder and fellow stoner @anxiousstoner
That all for this guide on the smoke.io testnet more to come here is some great links for the smoke.network
Smoke airdrop
Smoke ico page
Smoke test net
Smoke whitepaper