Clipboard has been around since first ever Macintosh OS made. That legacy has been continued to Android. But, it has a limited functionality as it only allows the last copied item to paste. 
While working with multiple texts, default clipboard isn't good enough. So as I say :
>"Where there is a need, there are developers"
So, thanks to the Android app developers, who implemented their ideas which extended the built in clipboard functionality. 
On Play Store there are dozens of clipboard manager apps are available. But, Smart Multi Clipboard (from here on SMC) stands out to top with it's plethora of useful features. 
![Uploaded with Directupload Image Sharer](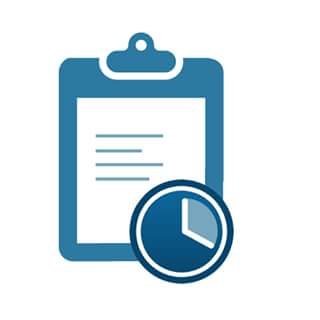 )
# Features Overview :
  - Copy Multiple Items 
  - Easy Accessibility 
  - Inbuilt OTP Reader 
  - Auto Synchronization And Web App
  - Inbuilt Trash
## Copy Multiple Items :
Whenever you copy something from any app like Browser, Message, Email, etc. It will be attached to SMC and facilitate to paste in any other application. 
There are two panels in SMC :
 1. Copied Clipping List (Clipboard) 
 2. Added Clipping List (Notes) 
### Copied Clipping List :
Everything you copy will be shown in this panel. You can perform various actions on individual notes like edit, copy, delete, share. 
More actions can be done by clicking on three dots beneath clipboard item. Their position and visibility can be customized by clicking on "Gear Icon" at the bottom. 
To perform bulk actions such as merging, deleting, long click on clipboard items. 
Operations such as searching, sorting can be done from three dot menu at top right corner.
### Added Clipping List :
Frequently used clipboard items from panel one can be saved here and from "+" available at right bottom additional  items can be added. 
It features the same actions as we've seen for panel one.
You can create folders for easy note categorization. To do so, go to menu from top left then "Create Folder". 
## Easy Accessibility :
SMC provides three ways to access clipboard items. You can choose your preferred method in settings which can be accessed from top left. 
 1. Through Swipe Gesture
 2. Through Floating Bubble 
 3. Through Notification Panel
### Through Swipe Gesture :
When enabled you will need to swipe from particular area on screen. You can choose between left, bottom or right. 
You may set sidebar length, sensitivity and sidebar style as per your taste.
### Through Floating Bubble:
When enabled a bubble will show on your screen, a tap on it will open clipboard. You can customize the bubble if you want to. 
You can enable multiple functionality of floating bubble through settings >> advanced settings, but in my opinion it's better stay off. 
### Through Notification Panel:
This will show SMC notification in your Android notification area.
You can copy clipboard item by tapping on right side of it or paste it directly by clicking on center of it. 
However, the direct paste feature only works on Android 5.0+(Lolipop). 
## Inbuilt OTP Reader :
Whenever you receive OTP (One Time Password) SMS, you will get a floating window on your mobile screen and it will highlight the OTP code. 
You can drag that floating window around and clicking on highlighted text will copy the OTP. You can sway away this floating window by sliding away either left or right. 
## Auto Synchronization And Web App :
Before going further, you have to enable synchronization first from "Menu". To do so access menu from top left. Select "Web Sync", turn it on and connect gmail account. 
With synchronization, you can access your clipboard items on all connected devices and on Web. 
To access your data on Web, sign in on SMC website with connected account. (http://www.smartmulticlipboard.com)
Security? Your data is encrypted in Google Firebase. 
## Inbuilt Trash :
SMC "Trash" holds deleted clipboard items for 30 days. So in case you want to get it back, you can restore it. You can access Trash from the menu. 
# Permissions :
For privacy conscious people, I have explained below for what purpose SMC needs these permissions. 
  **Read and Receive text messages** : To identify OTP messages. 
**Add/Find/Use accounts on device** : To ask user which account to use for synchronization. 
 **Google play billing service** : For donations to the developer. 
 **Receive data from internet** : For synchronization. 
 **View network connections** : To know if data/WiFi connection is on/off (For synchronization) 
**Close other apps** : To stay in RAM in low memory situations. 
 **Run at start up** : To absorb copied texts after system boots.
**Draw over other apps** : To access clipboard window while using other apps. 
**Prevent phone from sleeping** : To show floating window while receiving OTP messages. 
# Conclusion : 
Smart Multi Clipboard is undoubtedly useful app for those who are working with multiple copied text daily.
[![Google Play](
)]( https://play.google.com/store/apps/details?id=com.cv.copybubble) 
hhhhhhh