It was late of 2017 when I came across the @smartsteem on Steem platform. It was a short post by @threalwolf and I thought it to be another kind of Bid-bot. But soon I realise, @therealwolf founder and developer of @smartsteem has some greater vision on Steem BlockChain. Here is a link of one of my early SmartSteem promotional post. Infact Smartsteem has also a reason that boosted my confidence on Steem, as I was among the first few Whitelisted member on its website.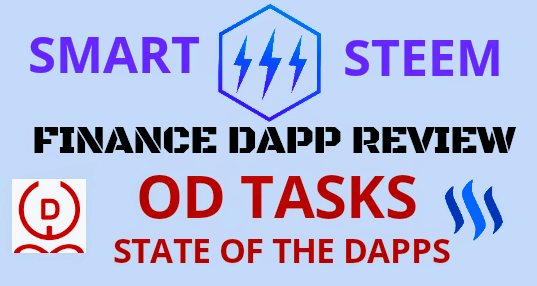 This is my review for @oracle-d tasks of SmartSteem one of the finance Dapps listed on State of the DApps. Here is the link to the website.
What is SmartSteem.
Primarily, SmartSteem is the investment and promotion platform build over Steem BlockChain. Their main aim is to monetize the quality contributor.
They also provide many services like
Buy Upvotes
Sell Your votes.
Lease your Steem Power.
Delegate the Steem Power
It is one of the best source to earn some some passive Income. If you are not using your Steem Power then lease it on SmartSteem to get best ROI. The key feature is to sell your upvotes at a threshold allowing you to get some good curation rewards.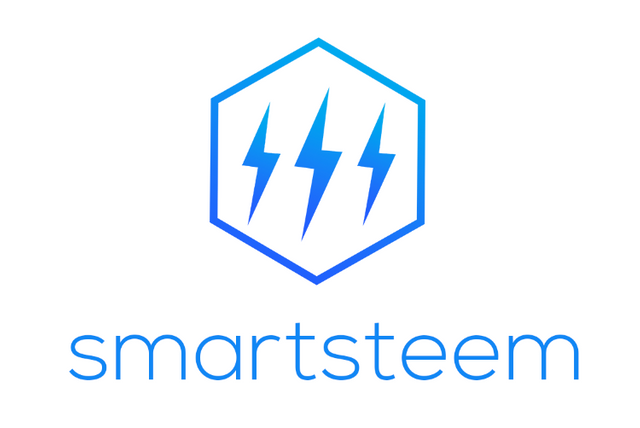 Buying Upvotes is another feature through which a user can get good upvotes by sending SBD/ Steem to @smartmarket. The Bid-bot services run by Smartsteem
How to use SmartSteem.
Smartsteem is a great platform to avail best ROI of on your Steem Power. Simply login into website by visiting
www.smartsteem.com and using the Steem posting key. You can apply for whitelisted and can avail the different services listed on the website.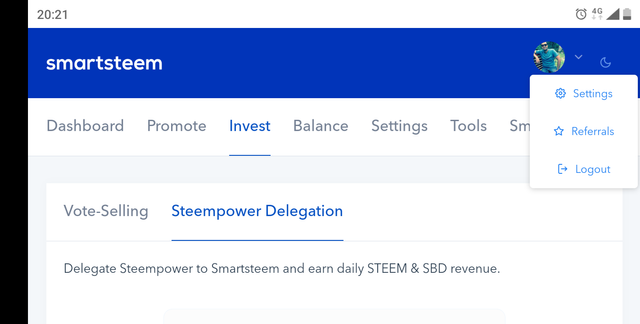 The DApps comes up with inbuilt wallet, on which all your earnings are stored. So whatever option you choose from vote selling to SP delegation, all the earning will get transferred into it, and whenever you want , you can transfer them to your Steem Wallet.
Features of Smartsteem.
85-90 % ROI on you investment.
Guaranteed source of passive income of your unused votes and SP.
Easy ROI calculation tool on the website. Enabling user to calculate their earning.
Flexible SP delegation manager and the earning tool. It shows a scale as to how much SP will give you back.
Referral links to give you additional rewards .
Comparison with Minnowbooster.
If we look at similar option on Steem BlockChain then Minnowbooster is similar platform which have same kind of services as available on SmartSteem. However Minnowbooster is basically works upon DLM - Direct Lease Market whereas there is no such term on SmartSteem. There is always a guaranteed return on your investment.
Also SmartSteem allows gives you an option to choose what kind of post you want to upvotes. Whereas Minnowbooster does not have any such option.
More so both have same ROI so hard to compare the earning partt, still prefer to have option for SmartSteem.
SmartSteem Improvment Suggestion
There are no loopholes that can be found on SmartSteem, still I personally feel many users are abusing the reward pool by buying Upvotes through Smartmarket. There is no check on those shot posts that are buying Upvotes.
Secondly, I feel, SmartSteem do not have a strong Discord presence. I personally had few bad experience in begining.
Service Rating.
I would rate the DApps 4.5 out of 5. @therealwolf has a strong vision on Steem and looking at his ongoing effort. I would see more users joining SmartSteem and be a part of next big thing.
Stay Calm....
Keep Steeming...Steem On !!!
---
Vote for Witness I have voted to,
@firepower , @enginewitty, @blocktrades , @gtg , @helpie, @abit, @c-squared , @jackmiller, @ura-soul, @blockbrothers, @utopian.io @bobinson, @jatinhota, @curie, @adsactly-witness, @therealwolf @patrice @reggaemuffin @c0ff33a @thekitchenfairy @drakos @roelandp @good-karma @yabapmatt @partiko @steemcommunity @qurator.
---