Smartsteem Passive income
I powered up my Steem. What now?

I've tried using Minnowbooster and Smartsteem, but it seems that smart steem has been paying me better.
I'm selling my upvotes and not delegating to the bot because I'm creating content :).
Here are my results: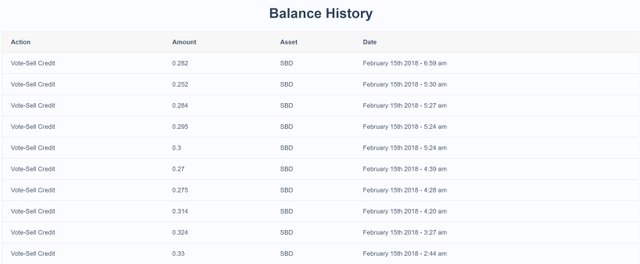 So currently, I'm making around 5-7 steem dollars a day! That's almost 25-30 US dollars per day. That's quite an amazing return as I am gaining $1000 USD a month, not counting my posts, that I can reinvest into other forms of passive income.
I'm here to help the community with any questions regarding the Smartsteem platform and I hope I can grow with this new way of generating passive income.
If you are not selling your upvotes, you can also delegate your steem power to SmartSteem and have passive income this way. I find that the best way to maximize returns is to make helpful posts and provide value to the community.
Thanks Steemit and Smartsteem!
For anyone that's interested, here's my https://smartsteem.com?r=johnny-appleseed link to get your started with Smartsteem!