Trip to "New Slains Castle" in Scotland
"New Slains Castle"
---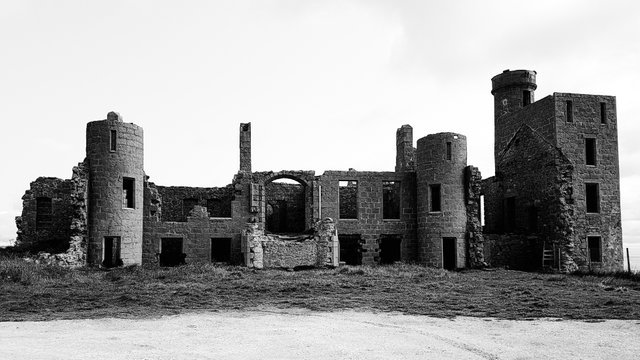 ---
On a travel to Aberdeen I decided to hunt for castle's (hoping no one would come back haunting me) and dramatic lansdsape along the coast. I quickly the "New Slains Castle" only some 40min drive away from city center, really easy to find as its a popular tourist destination.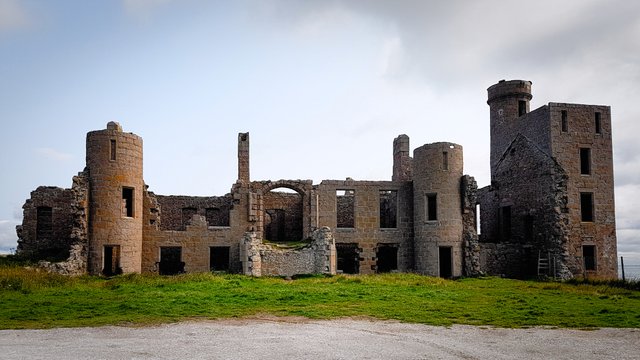 The road leads all the way up to castle and it was plenty of space to park while I was there. I assume one must park closer to the main road in the tourist season (I don't know if it's ever that full nor when that might be...) and if you want to save your car and tires you also want to park near the main road as the last bit is very bumpy.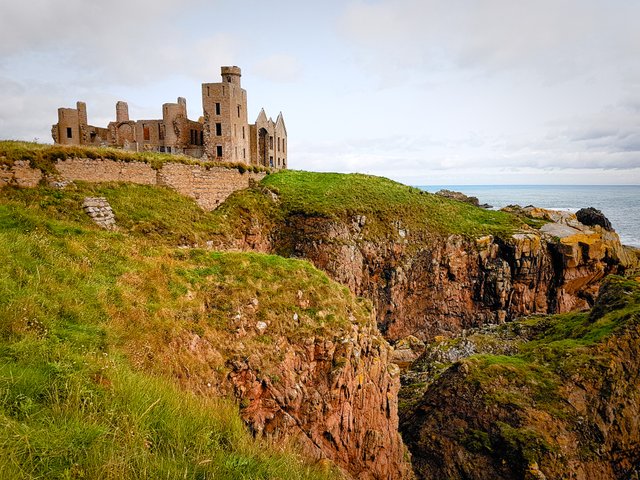 Its a nice walk along the coast either way and you can also walk out on the steep edges looking straight down to the sea where the waves keeps rolling in non-stop.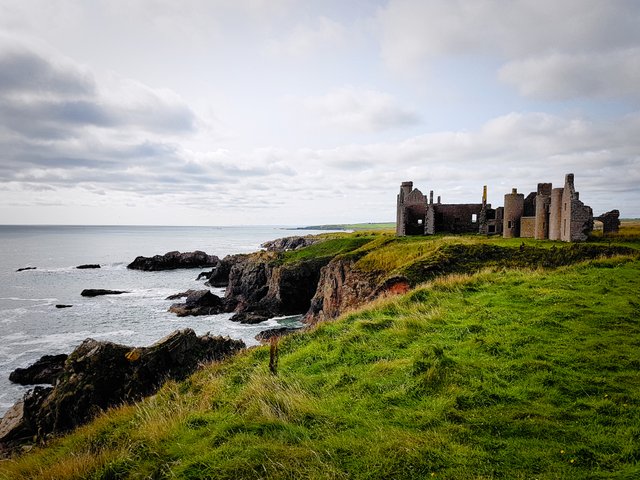 According to a local man I talked to there this is where Bram Stoker got his inspiration to write the novel Dracula in 1897.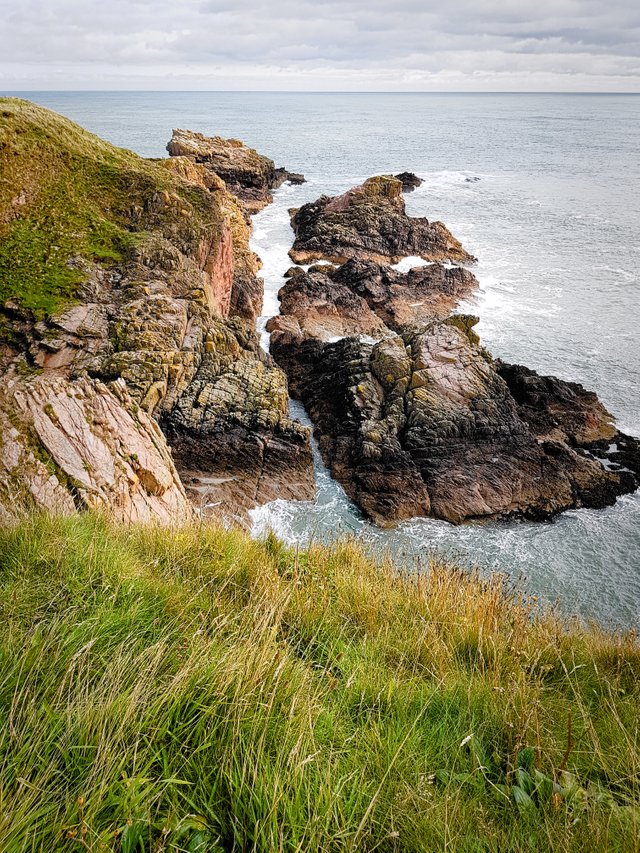 More info can be found on the old interweb like: https://en.wikipedia.org/wiki/New_Slains_Castle
Photo: @richeros