Flowers That Cheer-Up my Day
"Happiness radiates like the fragrance from a flower and draws all good things towards you."-Maharishi Mahesh Yogi
This is my entry for @photocontests under the category #smartphonephotography sponsored by @juliank
Chrysanthemum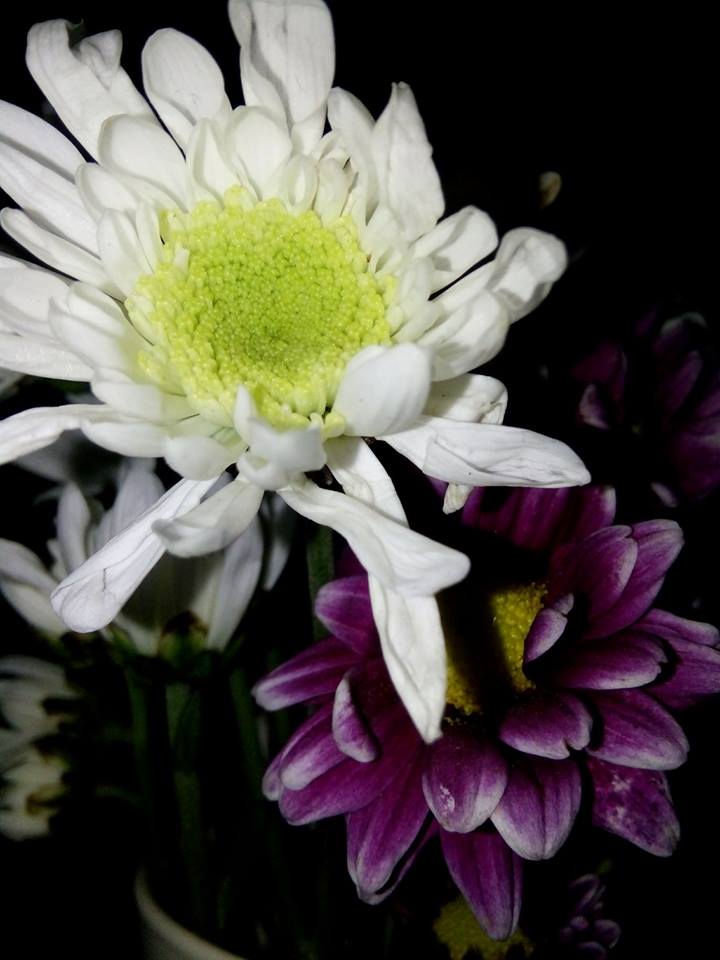 These flowers are given to me by my 5-year old son Bimby,his father actually bought these today
Contest Photocontests
Category #smartphonephotography
Host @juliank
Device Oppo S7
Location Quezon City Philippines
Other daily @photocontests sponsored by @juliank
Monday: #foodphotography and #animalphotography
Tuesday: #landscapephotography and #cityscapephotography
Wednesday: #architecturalphotography and #vehiclephotography
Thursday: #macrophotography and #colourfulphotography
Friday: #streetphotography and #portraitphotography
Saturday: #sportsphotography and #smartphonephotography
Sunday: #goldenhourphotography and #longexposurephotography
Have a cheerful heart!
@purpleheart
May 5,2018
@11:00 pm
I thank @iwrite and @purpledaisy57 for mentoring me.


Our mentor @surpassinggoogle has been very supportive of our group #Steemitdiversify and other groups too. Please support him as a witness by voting him at https://steemit.com/~witnesses and type in "steemgigs" at the first search box.
If you want to give him witness voting decisions on your behalf, visit https://steemit.com/~witnesses again and type in "surpassinggoogle" in the second box as a proxy.
Others that we should support are: @henry-gant, @kenny-crane, @beanz, @teamsteem, @good-karma, @busy.org, @esteemapp, @hr1, @arcange @bayanihan, @acidyo, @anomadsoul, @steemitph, @jerrybanfield, @darthnava, @paradise-found, @bobbylee @geetharao, @stephenkendal, and @richq11; they also have supported us. Thank you very much.