Happy Keaster?
Well, someone has a sense of humor. I spotted this while walking around Balboa Island near Newport beach last year on Easter Sunday. There is a relatively popular sand sculptor around the area that wuld occassionally carve something out to share with the public.
I wonder if anybody got "butt-hurt" over it.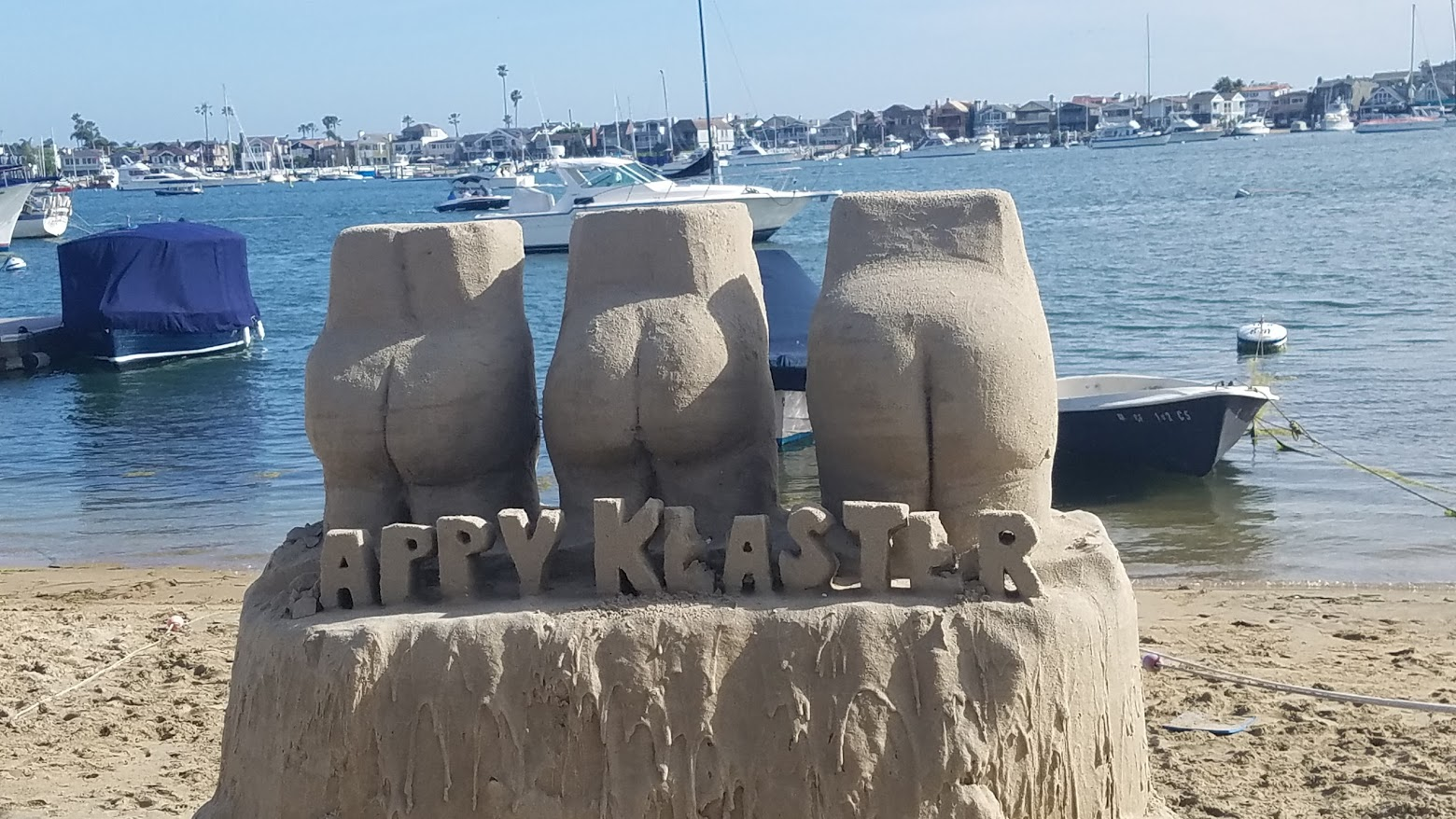 Photo was taken with a Samsun S7.