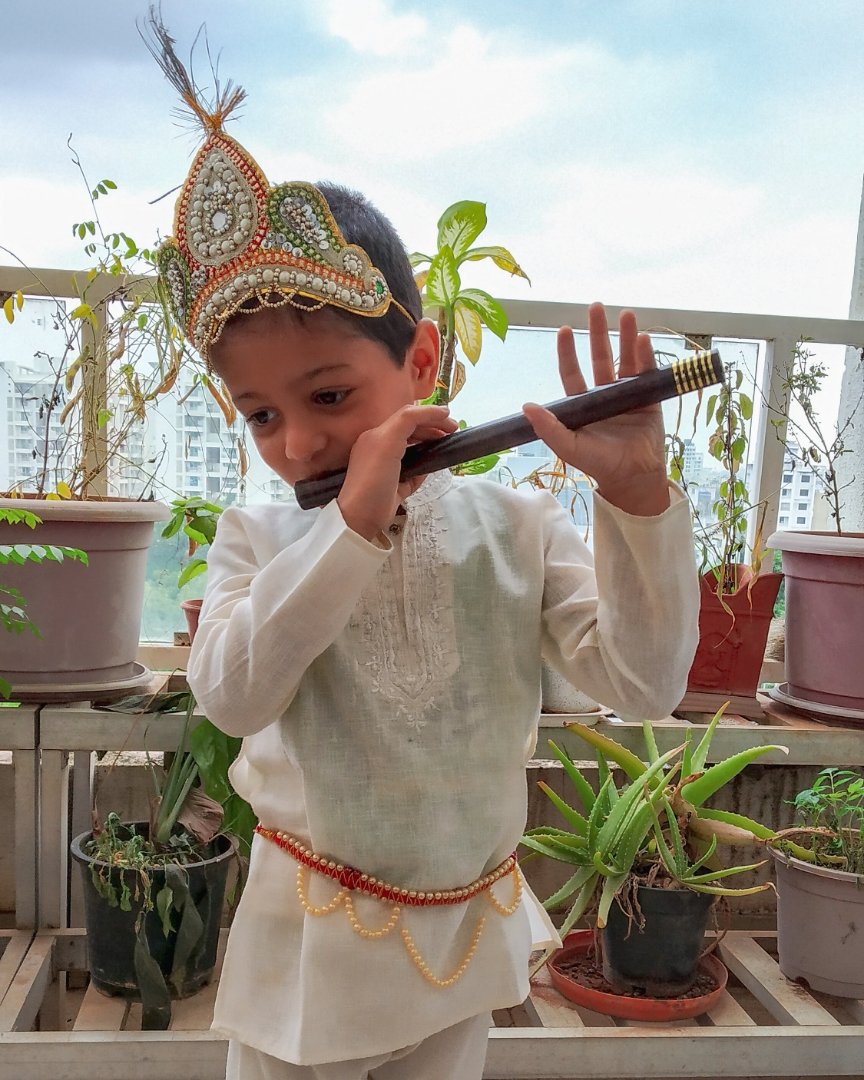 ---
Yesterday my son had Krishna Janmashtami celebrations in his school.
Children were asked to dress as Krishna and there was going to be dance performances, singing songs in praise of Lord Krishna and making fresh white butter from fresh cream!
We got my son a flute, a crown with a peacock feather and a pearl belt (we call it 'Kandoro' in Gujarati) - all 3 of which are often related to Lord Krishna. :)
The children have been learning Krishna songs in school with actions and one of the actions is of Krishna playing the flute.
I asked him to do that action and got this pic while he was doing it. (else is quite hard to make him pose for pictures 😄).
I got to know later that the children had a lot of fun and the fresh butter was yummy! 😋
Pic taken from Redmi Note 5 pro.
Edited in Lightroom.
---