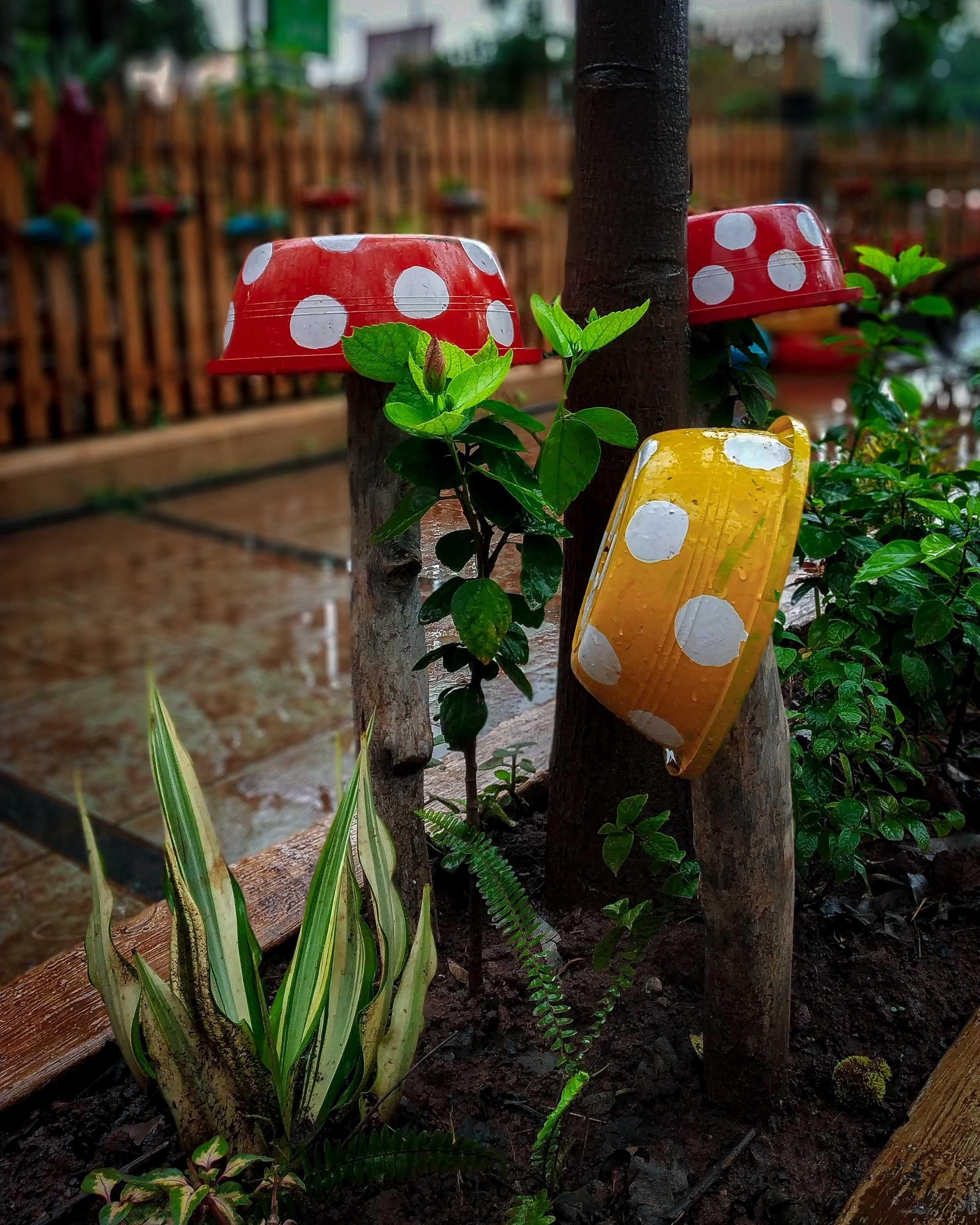 My son studies in a Waldorf Education school. My wife teaches there as well.
I go there once a week to teach music to the children.
I love how the students do so much creative work at the school, using their own hands. Nothing goes to waste. Waste turns to Art!
Check out these plastic buckets they painted to decorate the tree stubs outside the school. Kinda look like caps 🤠.
They also grow plants in waste plastic bottles using cocopeat (you can kinda see them in the background mounted on the wooden fence.)
Here is a closer look: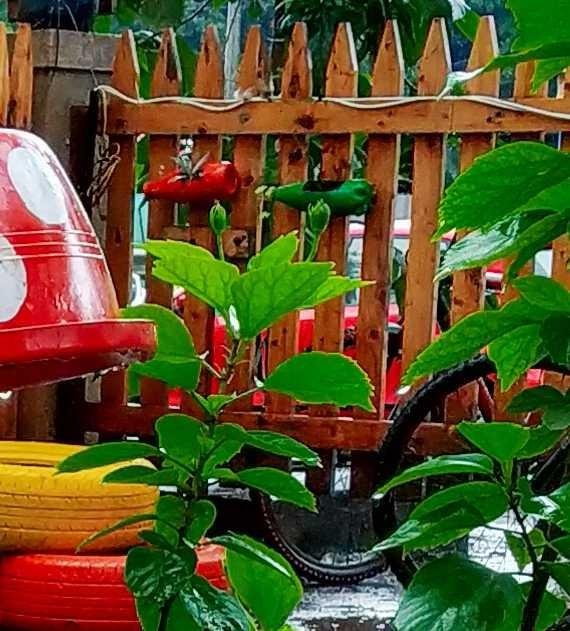 Look how the truck tyres are also painted to make them part of the surroundings.
And this has been done my small children of class 1 & 2.
They regularly go for nature walks, plant trees, grow food and cook lunch in class on occasions! It helps them content to nature and themselves.
They prefer to play outside and get dirty in the mud than stick their faces in mobile screens.
More awareness is required nowadays amongst parents and instead of handing over gadgets to our children so that we can do our work in peace, we need to encourage our children to make creative use of their time. Which in turn will help us become better human beings. ✨
Just some random thoughts...
Until next time...
♨️ STEEM ON ♨️
---
If you like my work, please UpVote, ReSteem and Follow me @hardikv
---

---

---