Melina Merkouri foundation building in the center of Athens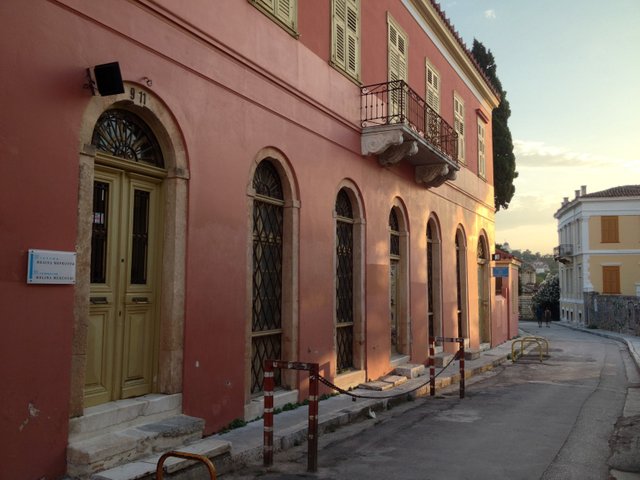 ---
Good morning my friends, I wish you to have a wonderful month. Today I would like to share with you a beautiful photo of a streets of Athens, taken from a road close to the Monasteraki square. The building is an old classical with an unique architecture, which its now days is used to host the Melina Merkouri foundation. Who the friends the don't know about Melina Merkouri she was an actress, singer and politician who was a strong advocate for the return to Athens of the Parthenon Marbles.
I hope you like the photo, feel free to discover the beauty in the plenty streets in a future visit of Athens. In my opinion this pictures is a really interesting scene for painter, do you agree?
The photo was taken with an i-phone 4s.
Greetings.
---