Here I want to share the experience of my journey. I have to travel to Vadodara from Ahmedabad on 10/04/2018 and I missed the train that I have reserved my seat. So, there was no option but to travel in the unreserved coach. So I boarded the next train in the unreserved compartment and shocked to see the crowd. It was so crowded that I did not find any seat and I had to travel standing in the middle of the coach. Though the journey was of 1 an half hour so I managed to get stand in the coach. I find people manage and on one seat of 3 there was 5 to 6 people. They made arrangements to seat not only in the seating areas but also on the sleeping areas as the coach was overcrowded they placed their shoes on the fans.
Where I have seen a lot of things the food vendors, the workers, the entertainers etc. The temperature was nearly 40 degree Celsius the food vendors come up at every station and sell there items like peanuts, ice cream, butter milk, gram dal with onions and with spices there. I have seen the rail workers are working on the tracks at this temperature.
So this is the condition of the Indian Railways, where how people travels in the unreserved general coach. The reason for these crowded coaches are mainly the population of India. Frequencies of the trains are adequate but Indian Rail should increase the number of unreserved coaches in every train as people in the unreserved seat class have only 4 coaches in a train.
I have clicked some pictures and want to share them.
The overcrowded coach, where people put their shoes on the fan.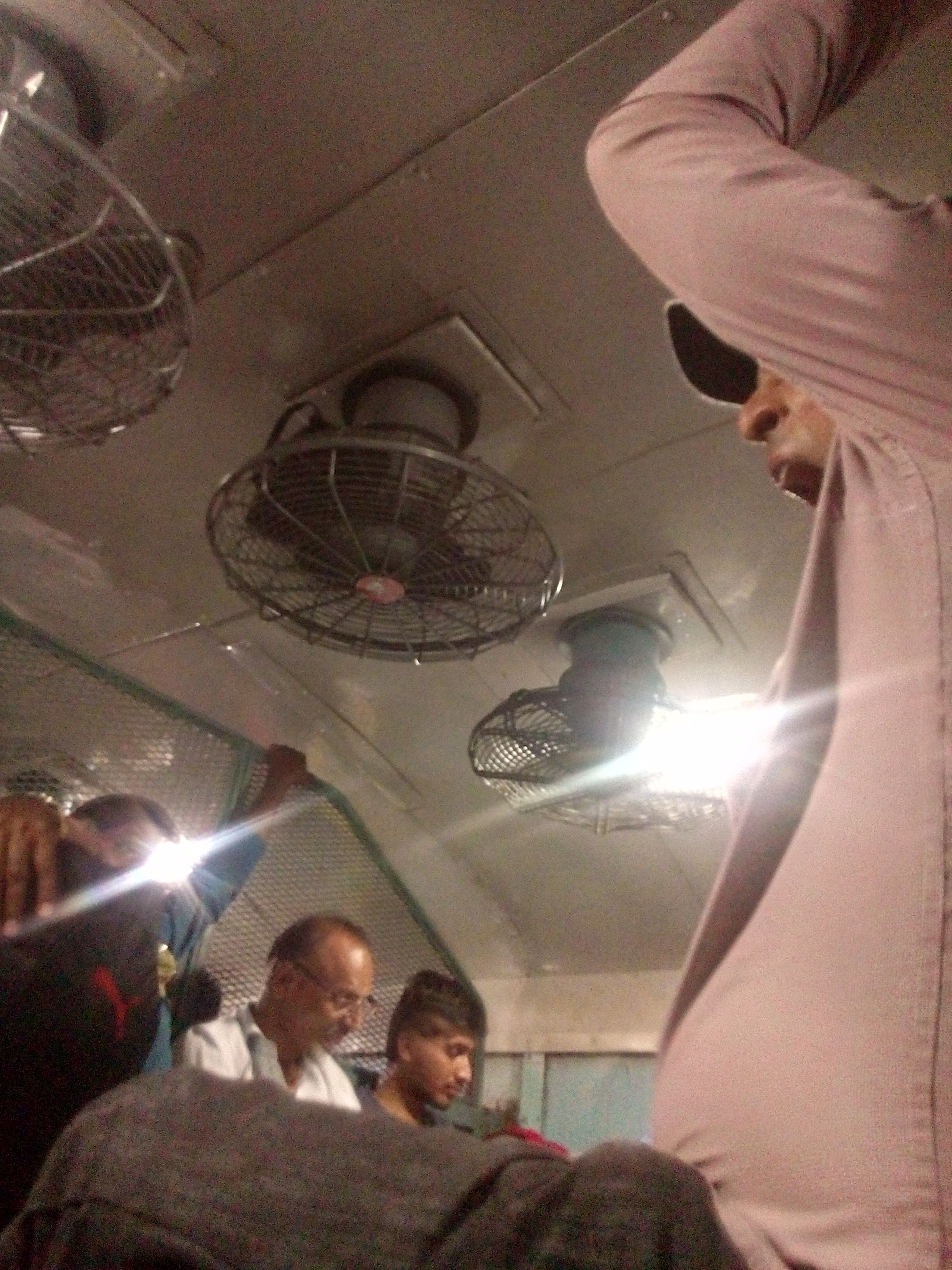 A small town railway station