On Top of the Country!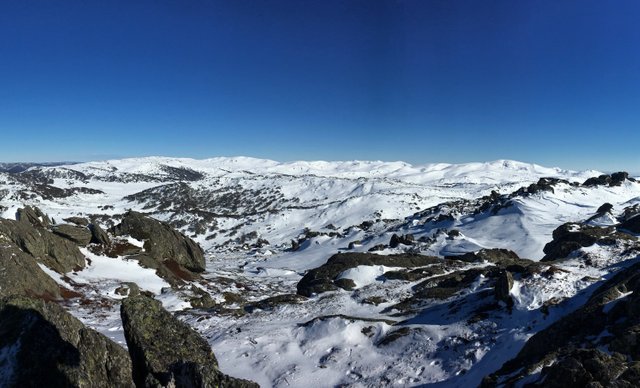 We took a bit of a climb today to get a better view of the main ranges. This is taken from Mount Perisher, and looking out toward our Aussie 'back country'. It might not be anything like Canada or Japan - but there is plenty of good terrain to be explored out there! We could see some fresh snowboard tracks from where we sat.
The second photo shows the little bit of climbing we did to get to where the first photo was taken. It wasn't far, but pretty steep and icy!
What a glorious day!