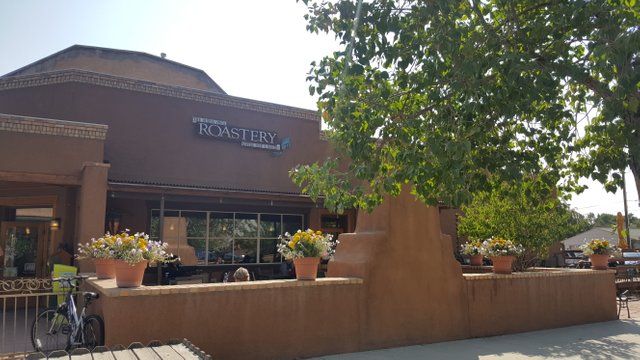 ![20180821_081204.jpg]
I am in Buena Vista Colorado. On Main Street it almost seems if you're stepping back in time. I decided it was coffee time.
Welcome to The Roastery.......
The coffee shop is located right off of Main as you make your way down to the Arkansas River. The staff is fantastic and knowledgeable. Not only do they offer great locally-sourced coffee, they also offer a great selection of Teas. The staff can tell you all about them and love to. ...
This is something that makes me very happy to see. I love to see local business taking care of Mother Earth and from the looks of it that is exactly what they're doing here at the Roastery. Thank you to them for recycling the coffee jackets.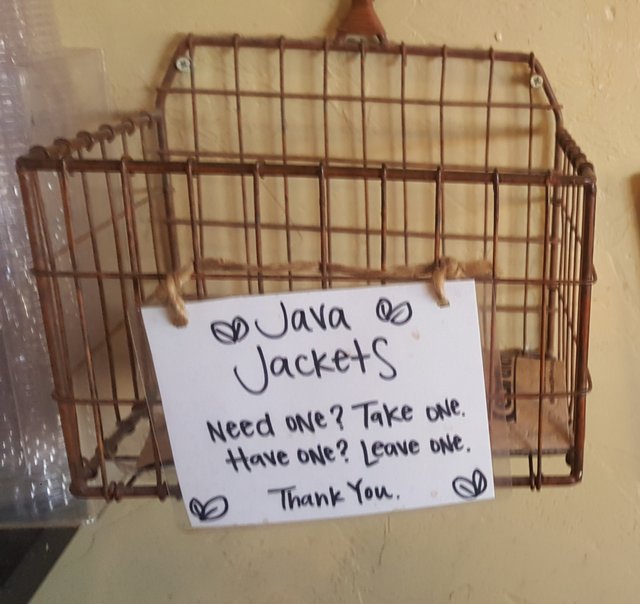 Now this was a photo I just had to include. I thought this little baby high chair was so cute and adorable.
(

)![20180821_081351.jpg]
Check out that table!!
(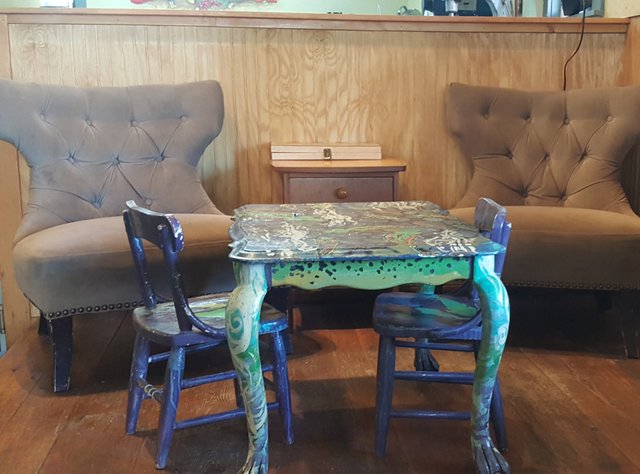 )
Now this artist is from Leadville Colorado. Her name is Martha Guthrie. If you notice closely her art is done with fabric. You can tell she puts a lot of heart and love in all of her work. All the detail is amazing. Looks like I'll have to check out some more of her work.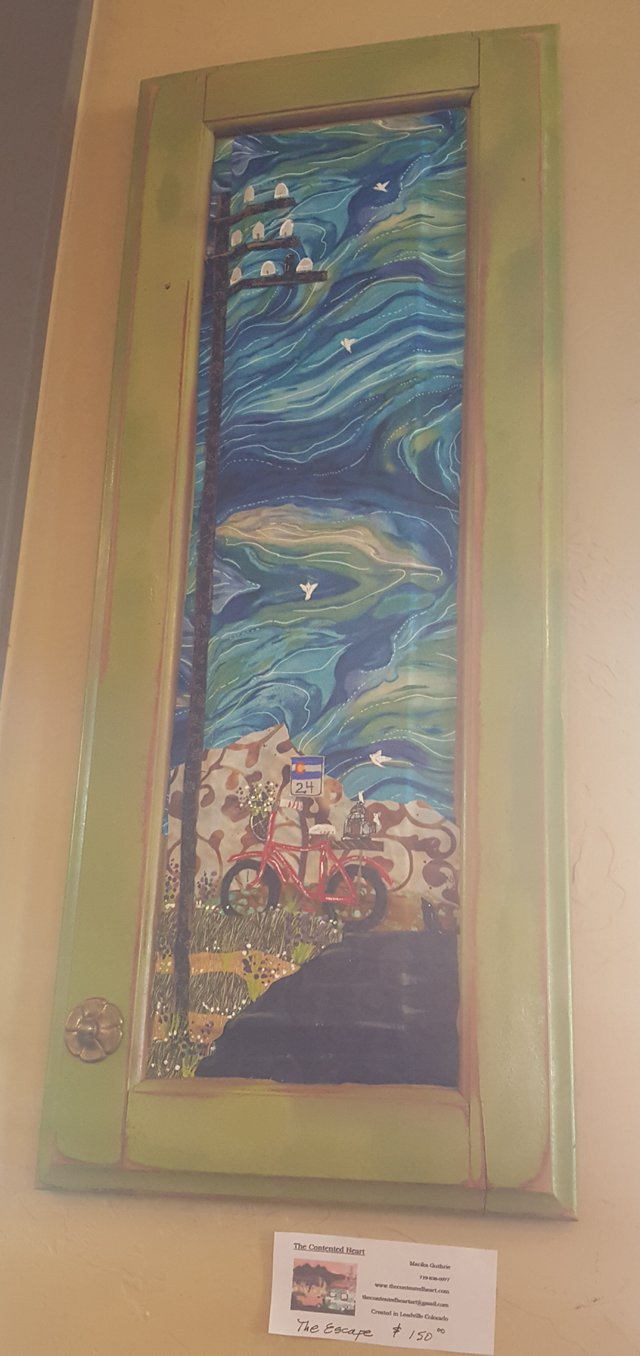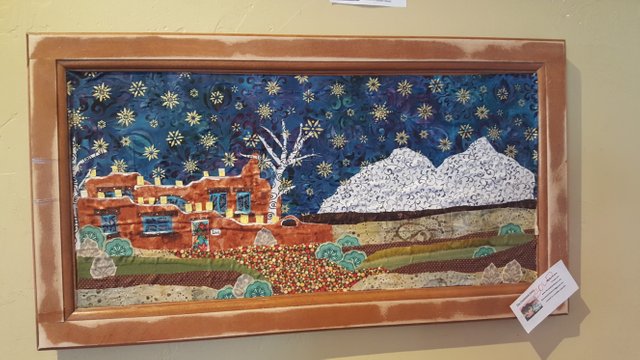 My favorite! Which one is yours?