An honest Unlocator review
There are quite a lot of SmartDNS providers on the market, but after years of using them, there is one I have kept on using. That is Unlocator. Keep reading to find out why Unlocator has been my favorite SmartDNS provider for years.
It comes very practical with Unlocator that you can try the services absolutely for free and without any payment information given for seven days. That is brilliant, meaning there is no risk at all in trying and no full refund policy with which you need to read the small letters, because you pay nothing to try, and you only extend and pay later if you really want to use Unlocator. That comes in very handy and nice!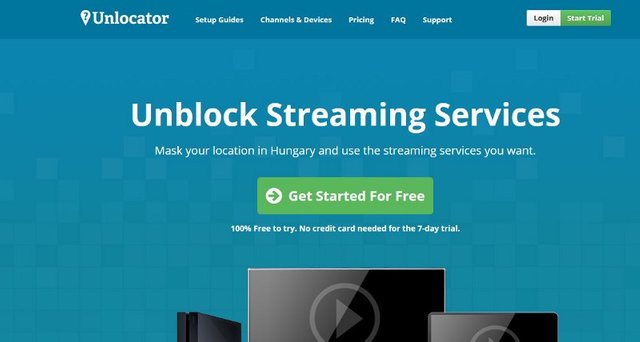 An honest Unlocator review
The Unlocator website is nice and easy to understand. You can easily sign up for a free seven-day trial, and once you have signed up you can get started using the Unlocator services at once.

Unlocator in use
Once you have created your account you can check your status at the Unlocator website. If everything works fine you should see three green pins, but if there is trouble somewhere or the Unlocator SmartDNS is not setup right, then you will see the error, and there will be several guides available at their website explaining you how to get Unlocator working on all sorts of operating systems and devices.
As Netflix cracked down on VPN providers and SmartDNS providers in January 2016, Unlocator also suffered from this. As a result, you can not use Unlocator to switch Netflix regions anymore (they have created a beta which makes it possible to access US Netflix), but in general, you cannot change your Netflix region with Unlocator anymore.
But, the strength in Unlocator comes with all the other TV channels and streaming platforms you can unblock using the service. I have tried watching HBO Now, Hulu, BBC, ITV, NRK, TV2 Sumo, SVT, DR, Rai, Dazn, and lots of other channels with Unlocator, and it works smoothly.
Some channels I do like were not supported by Unlocator initially, but normally all you need to do for this to change is to tell them, and they will fix it and add the channel at once, so that is not really a minus to consider.
Unlocator pricing
There is not much to say here, except from that their prices are totally average, meaning 5 USD a month or 50 USD for a one-year subscription!

Unlocator wrap up
Unlocator is very easy to use, it is easy to setup, and when it is ready, you use it without noticing that it is there. That is the advantage of using Unlocator, and whenever I want to watch content on Hulu, NBC, CBS All Access, BBC, ITV, or some other network, I just visit the website and start streaming.
It is much quicker than using a VPN, simply because you use your normal Internet connection, instead of slowing it all down using a VPN.
Have you tried Unlocator? Did you like it? Please share your experience!
For more VPN and SmartDNS reviews, visit the IP Address Guide at www.ipaddressguide.org