How To Interact With Smart Contracts Without Website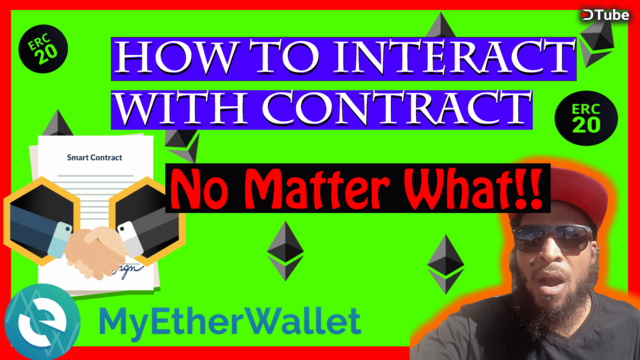 ---
In this video I show you how to interact with any smart contract without using the "Dapp" or any website besides Myetherwallet and Ether Scan.
This tip can come in handy im many situations. If the site goes down, gets hacked or the developer switches contracts this allow you a direct way to interact with a specific contract.
You will need: The Contract address, The Contract ABI (both can be found on Ether Scan) and you will need MyEtherWallet. For full instructions please watch full video.
Ether Shrimp Farm - http://ethershrimpfarm.net/?ref=0xf7f3658c276e199bbaacc8f82f8b2bdabfa1a71f
Ether Donations - 0x51ccf9ebb6f7Bc40070737794e886135a3BB4cA3
Getting started with Smart Contracts:
Step 1: Install MetaMask plugin to your Chrome/Firefox web browser: https://metamask.io/
Step 2: Send Ethereum to your MetaMask address (click 3 dots in MetaMask then select "view account on etherscan for Eth address.")
If you have any questions or request for future videos please leave in comments below.
---
▶️ DTube
▶️ IPFS