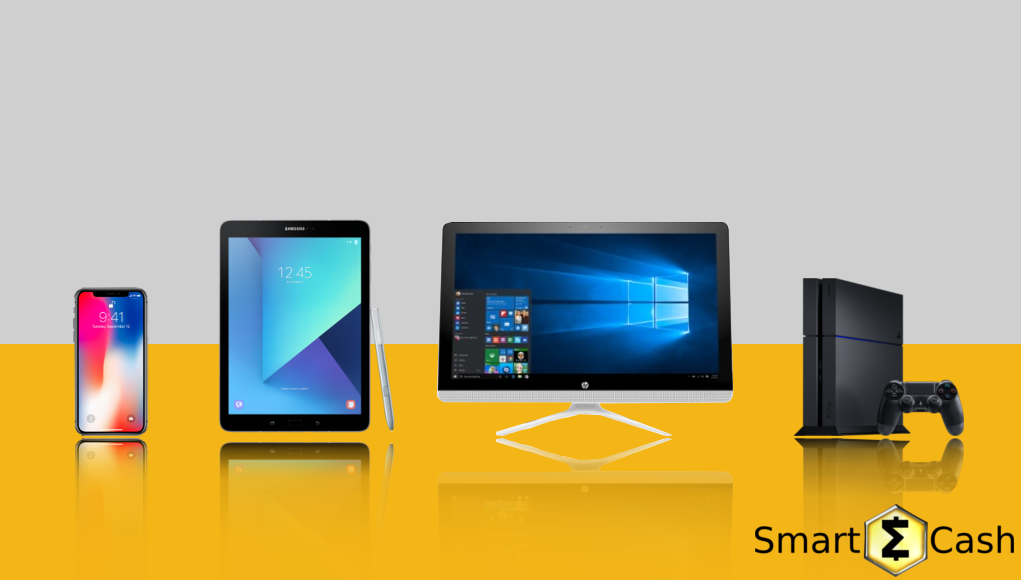 We are excited to announce that you can now send SMART to your friends using only their Web Wallet username! Sending funds just became as easy as 1, 2, 3!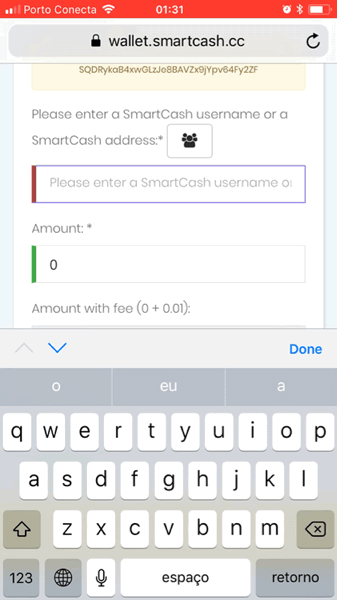 What Has Changed in the Web Wallet?
A new feature has been implemented to allow you to send funds to someone's Web Wallet username. You no longer need to search for someone's receiver address or feel paranoid having to double and triple check long addresses when attempting to send funds to someone else.
What Are The Benefits of The New Change?
One of the main aims of SmartCash is ease of use. We want SmartCash to be accessible to everyone, whether that be a regular cryptocurrency enthusiast, the girl next door, or the world's unbanked. Or even your mum. SmartCash is working everyday to become a more user friendly and simplified currency in order to ensure ease of use and widespread adoption.
How to send funds to your SMART friends
If you don't yet have the Web Wallet you can check out this video on how to create a Web Wallet account and import your private keys. Once you have your funds sitting in your Web Wallet, it's time to play:
1. Click on the Send tab on the left hand side of the SmartCash Wallet. Input the username of the person you would like to send to, the amount of SMART you would like to send, and the Password for your Web Wallet. When you're ready, click 'Send'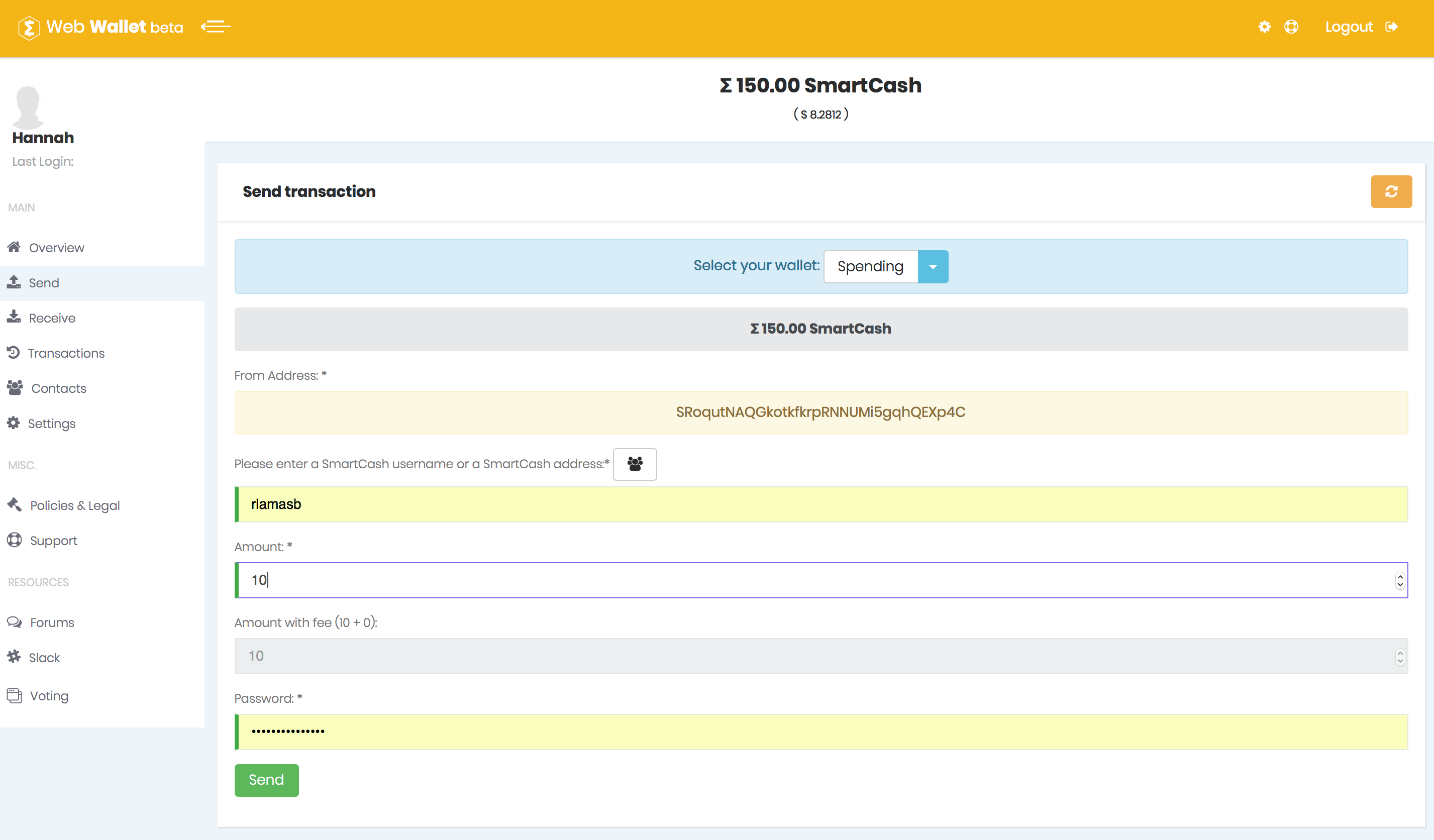 2. This message will appear to show you that your transaction is being processed.

3. You will then be directed to your Transaction History, showing the completed transaction. The user you have chosen to send SMART to will receive those funds within 1 minute.

If you have friends that you send to regularly, you can also add these friends as Contacts in your Web Wallet, making it even faster to transfer SMART to them.
What do you guys think of this new feature?
We are constantly looking for ways to improve, so we would love to hear your feedback!
---
---