TEAM SMARTCASH on Steemit: New Recruits Round 3, Week 2 RECAP and Banner WINNER!!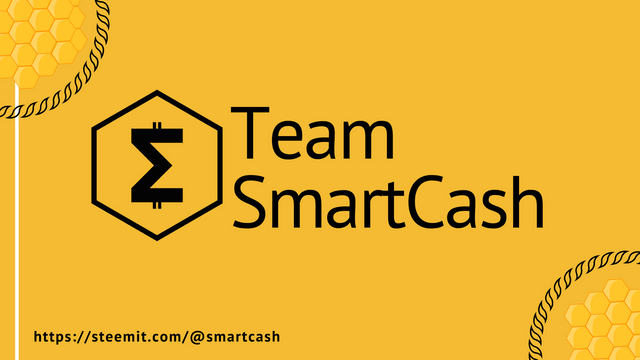 Team SmartCash is growing! We have seen some amazing content posted this week and we are excited to be showing some love in the form of Rewards Payouts (2490 SMART Paid out this Week)!
A new Reward has been added to the Reward Structure
So, as well as the usual:
1000 SMART bounty for Team SmartCash banner of the month
30 SMART per article up to 4 articles per week (going up to 50 next week)
250 SMART once per week for 5 articles or more (unavailable next week)
300 SMART bonus to best article of the week (going up to 500 next week)
There was also 100 SMART for Team SmartCash MVP of the week. This reward will be given to whoever is most supportive of their fellow Team SmartCash members in that week, in the form of upvotes, comments, resteems and general engagement! Next week this goes up to 150 SMART!
Team SmartCash Banner of The Month Winner

We excited to announce that the Banner of The Month for December is made by @kasou80 who has received 1000 SMART as his bounty!

Please visit @kasou80's banner image post to save the image and wear it with pride on your Steemit page during December
Article of the Week

300 SMART will go to @oucan for his article, an interview with the CEO of MonkeyCoin, about why they decided to collaborate with SmartCash and what this means for Venezuelans. Soon to be translated into English. To read his post go here!
Team SmartCash MVP for Week 2
There has been some great engagement this week, and so we decided to pick 2 people this week to receive 100 SMART each for being great team players.
@cloudspyder and @cknr7 both receive 100 SMART each this week!
Who is New To Team SmartCash this Week?
Give these guys a warm welcome and a follow! And be sure to engage with their posts for a chance to win MVP of the week next week!
@missalee
@oucan
@eiky
@justatouchfey
@mawit07
@ediah
@hairyfairy
Don't forget to join us on Discord in the Team-SmartCash-Steemit channel, where you can share your posts and engage with other team members!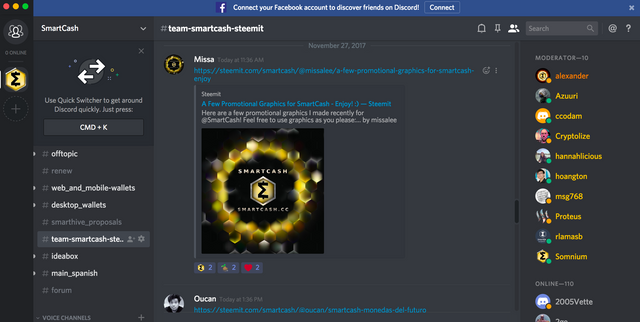 Prepare a Christmas SmartCash Banner Image for your chance to receive a Bounty of 1000 SMART!
Want to join Team SmartCash and earn SMART for Steemit Posts? Comment down below with who you are, where you're from and why you want to join!