SmartCash Weekly Recap #3: New Exchanges, 0% Fee Mining Pool Live, Ambassador Program, First Monthly Report is out, Network Hash Rate peaked at 2.7 TH/s, w/ no ASICS.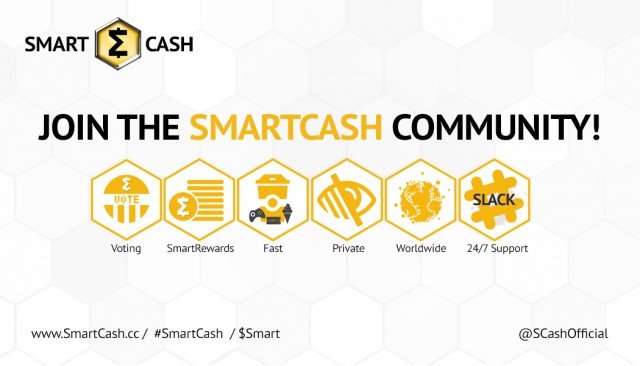 SmartCash Weekly Recap #3: New Exchanges, 0% Fee Mining Pool Live, SmartRewards Validator, Ambassador Program, Twitter Giveaway is going great, First Monthly Report is out, Network Hash Rate peaked at 2.7 TH/s, w/ no ASICS.
We have been very busy working on far too many things at once, but we are slowly seeing the fruits of our labor come to fruition, and this is just more proof we're onto something bigger than just another altcoin. Below is a round up of the most notable events/updates form the past week.
New Exchanges: CoinExchange.io has integrated SmartCash, others to come soon.
CoinExchange.io now has listed #SmartCash and trading is live. CoinExchange is well known for having low cap alts and we thought it fitting to get listed. Not to mention they were VERY responsive which is always a positive when dealing with exchanges. You can view SmartCash on CoinExchange by visiting https://www.coinexchange.io/market/SMART/BTC. We are in talks with multiple exchanges around the world and will keep everyone updated everytime we get added to more exchanges.
Our 0% Mining Pool is Now Live @ pool.smartcash.cc!
We have finally got our Stratum multi-pool working and it is now operational at https://pool.smartcash.cc! We have decided to go ahead with a 0% pool which will hopefully incentive quite a few miners to jump on board and start mining Smartcash with us!
The Incentivized Ambassador Program has arrived! Get paid to create SmartCash content!
Are you a content creator? Do you like technology and crypto currency? Well Smartcash is looking for educated influencers in the space to help us grow our wonderful community, anyone is welcome to submit content to the Incentivized Ambassador Program for 'tips', these tips vary depending on the content, its length, the viewership, the platform and the overall effort level. To learn more about the SmartCash Ambassador Program please visit https://forum.smartcash.cc/t/introducing-the-incentivized-ambassador-program-got-skills-help-us-grow-get-paid/155.
We hope people will leverage this program as well as our Community Budgets to kickstart SmartCash into a worldwide platform, a decentralized economy & most of all a force for good in the world.
First Ever SmartCash Monthly Report is out. Alongside a new dose of transparency for the crypto scene.
The team behind SmartCash prides ourselves on transparency, facts, education & being inclusive, that is why we thought it not only necessary, but a requirement to provide our community with monthly reporting that is as transparent, open and understandable. We are fortunate enough to have a wonderful Accountant just for this, his main job will be to keep us responsible with spending, and report back to the community on how funding and project coordination has been going on a monthly basis. We hope this helps to raise the bar of transparency in the crypto space and will help us all grow for the better.
To view the monthly report please visit: https://forum.smartcash.cc/t/smartcash-monthly-report-july-2017/173
Network Hash Rate peaked at 2.7 TH/s, w/ no ASICS. Not bad for a small GPU only mining coin..
This is just a small badge of honor for us, but being such a new coin on scene, we are proud to see our Hash Rate grow very fast, while it has since gone down a bit, we experienced a healthy rise on our Network Hash that topped out at 2.7 TH/s, without the presence of ASICS for the Keccak Algorithm. So for that we give ourselves a small pat on the back, and get back to work!
Questions? Comments? Leave them Below! Until next week Steemians!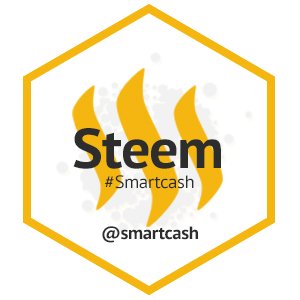 www.SmartCash.cc | Get SmartCash | Forums | SmartCash Slack