https://cryptocurrencycheckout.com/coin/smartcash <--- coin details
https://cryptocurrencycheckout.com/vote <--- voting page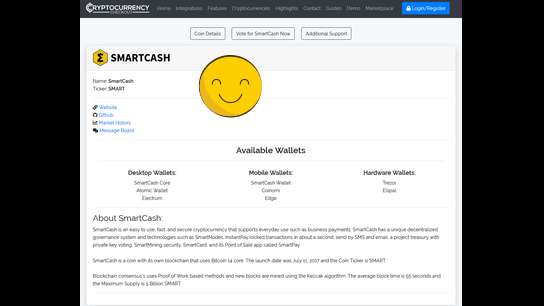 Some information about this payment gateway: With CryptocurrencyCheckout users able to accept crypto as payment on platforms like Shopify, Bigcommerce, WHMCS, Wordpress/WooCommerce Stores, or as Donations on Twitch, Youtube, Twitter and more.
Want to see #SmartCash on CryptocurrencyCheckout? - Vote! 🐝
Want to accept donations in SmartCash on various platforms? - Vote! 🍻
Just love SmartCash? - Vote!