Vote for Smartcash to be listed in Binance
Hello Steemians and fellow Smarties !
Let's get Smartcash into Binance!
Voting deadline ends Feb 25, 2018 @ 5:00:00 UTC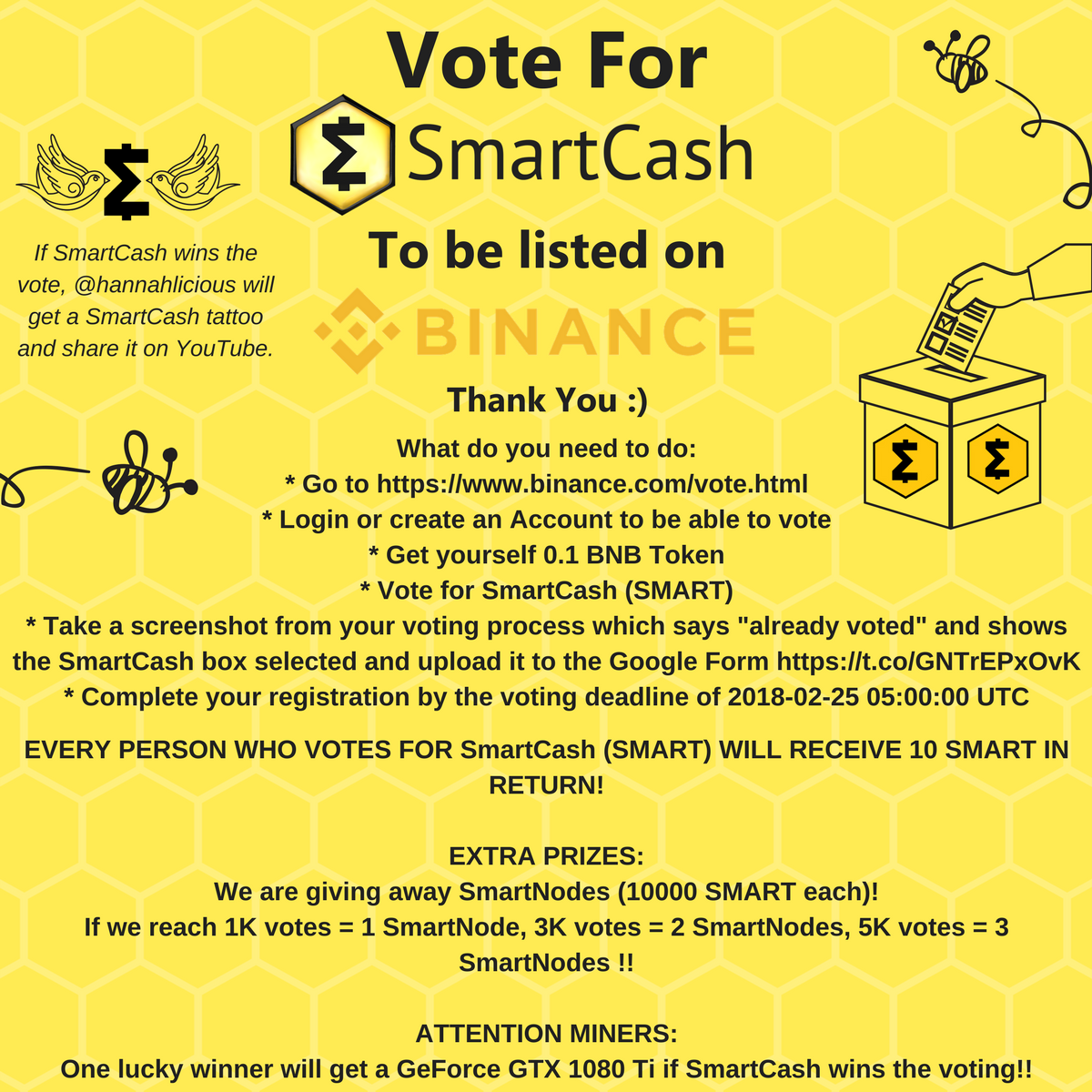 Make sure to vote for SmartCash at https://www.binance.com/vote.html and fill out this form in order to get rewarded.
https://docs.google.com/forms/d/e/1FAIpQLSfTu-F6yvsRk-26zd6yfeFiq6dwCz8OZI6v8jsFFWaz5hYP3A/viewform
No BNB funds right now ? No problem.
Hit me a comment below with your Binance BNB address, I will shoot you a 0.1 BNB* , so you can cast your vote.

(*) While supplies last :)