Dear SmartCash Innerparty,
Congratulations on making it to five months old, it's been a complicated and wild journey so far. The true test of your metal is that you overcame the difficulties and dramas as they came. Those dramas are going to continue to come in the future and it is your tenacity and perseverance which are forging the community's spirit and faith.
Here is my Christmas Gift to SmartCash: I'm making all my custom SmartCash images public domain, which means anyone can use them whenever they want and they don't have to ask permission or give any credit back for them. I noticed SmartCash doesn't have a lot of wildly colorful and creative images, so please enjoy all these at your own discretion. Play with them, manipulate them and most importantly, have fun.
Going forward any custom graphics I make with the Smartcash logo are going to be totally public domain, borrow them, change them, re-arrange them however you see fit and you don't have to ask permission or give source credits.
Ho Ho Ho, Merry Christmas.

Dream of new dawns. Let every day be a new beginning. Let every day be a new world of possibility. Let those lava sunrise colors inspire beauty in your life and surge lofty thoughts within which excite and tantalize. At night stare into the dark swallowing and let those twinkling stars remind you our galaxy is filled with billions of suns, all different sizes, shapes and colors.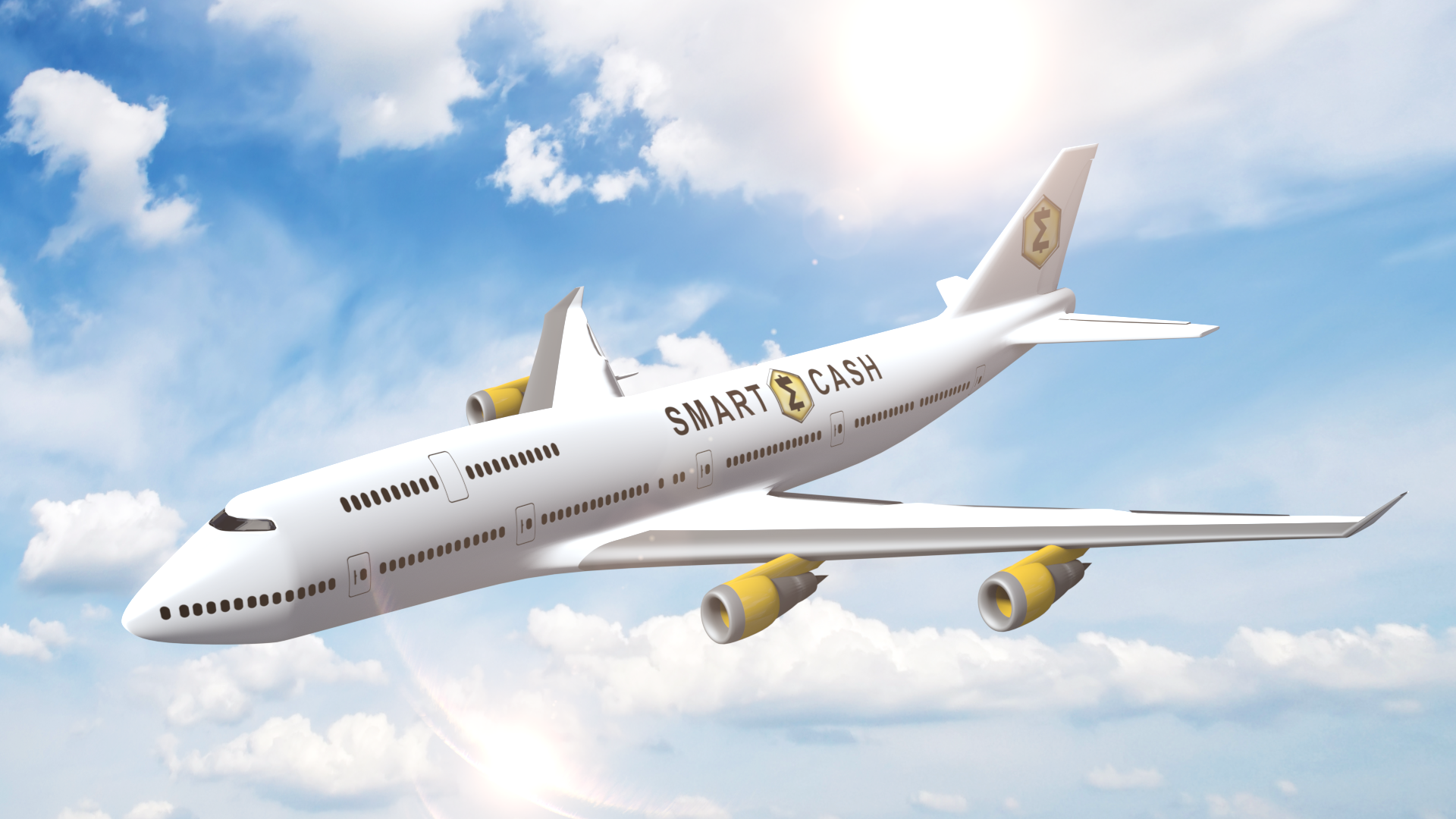 Dream at night of the bright blue and lemon-colored sky as the inner limit for SmartCash and daydream by day that not even the highest flying birds can soar to such heights. Dream SmartCash to the stratosphere. Dream it to the heavens. Dream it to the galaxy.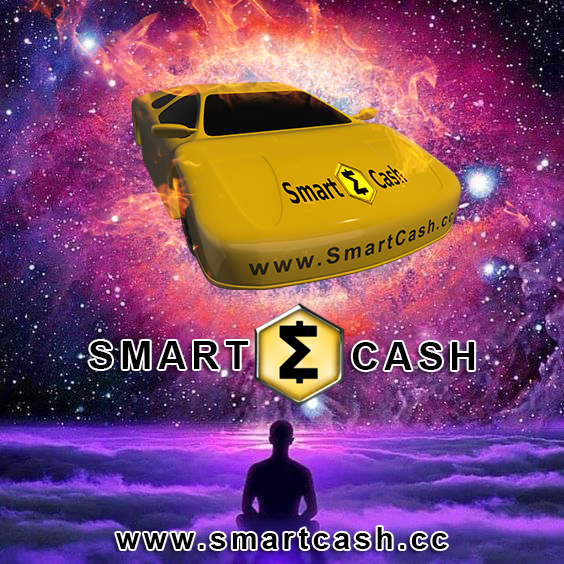 Let your imagination run wild with flying Lamborghinis and envision yourself meditating on clouds while looking into the grand abyss of the cosmos, while it stares back at you. It is in this you can manifest whatever you create in ideas, words, and images.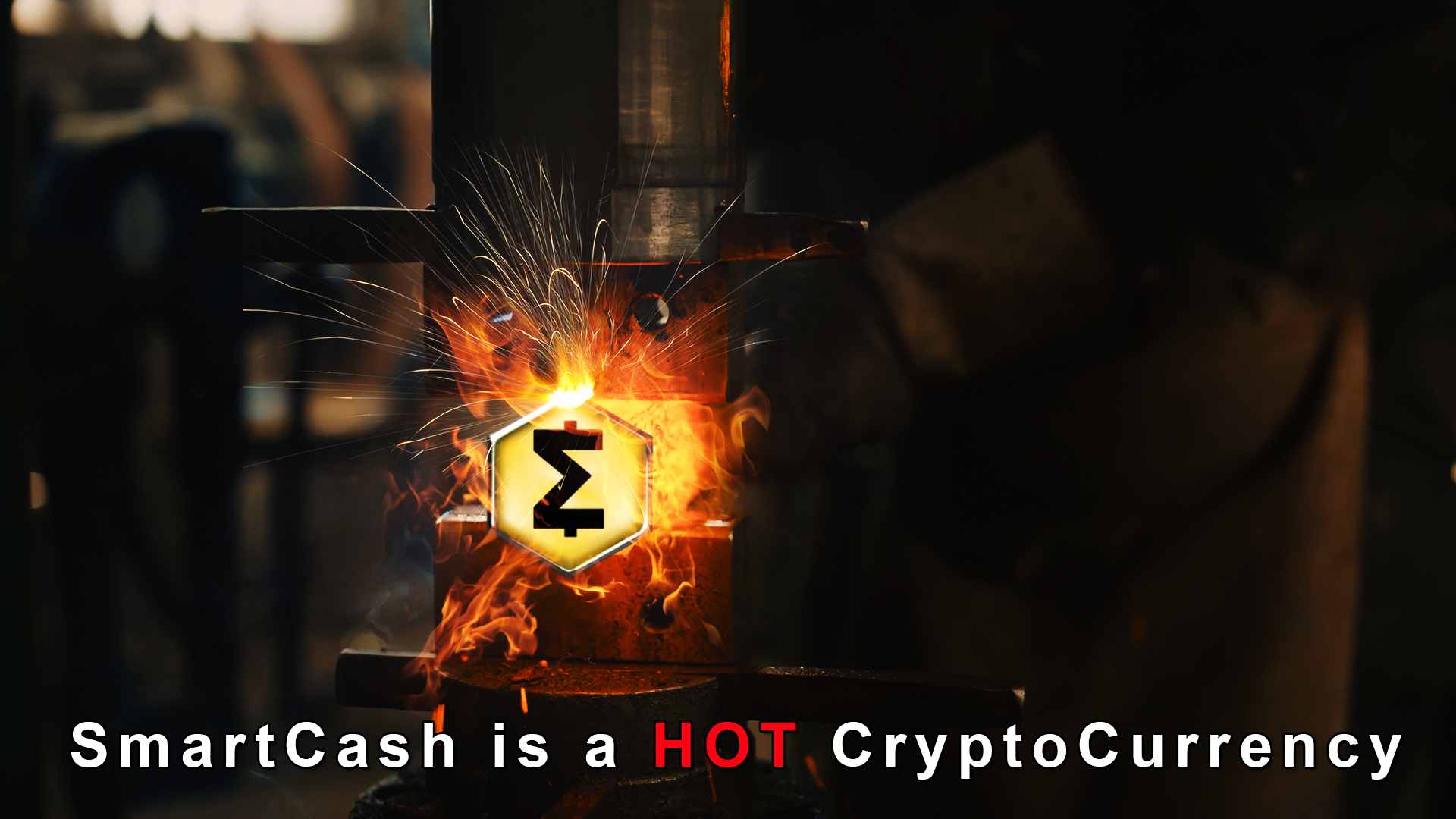 SmartCash is hot cryptocurrency, pass it on! Tell everyone you know in cryptocurrency to buy 1000 SmartCash coin and stake the F-out of them.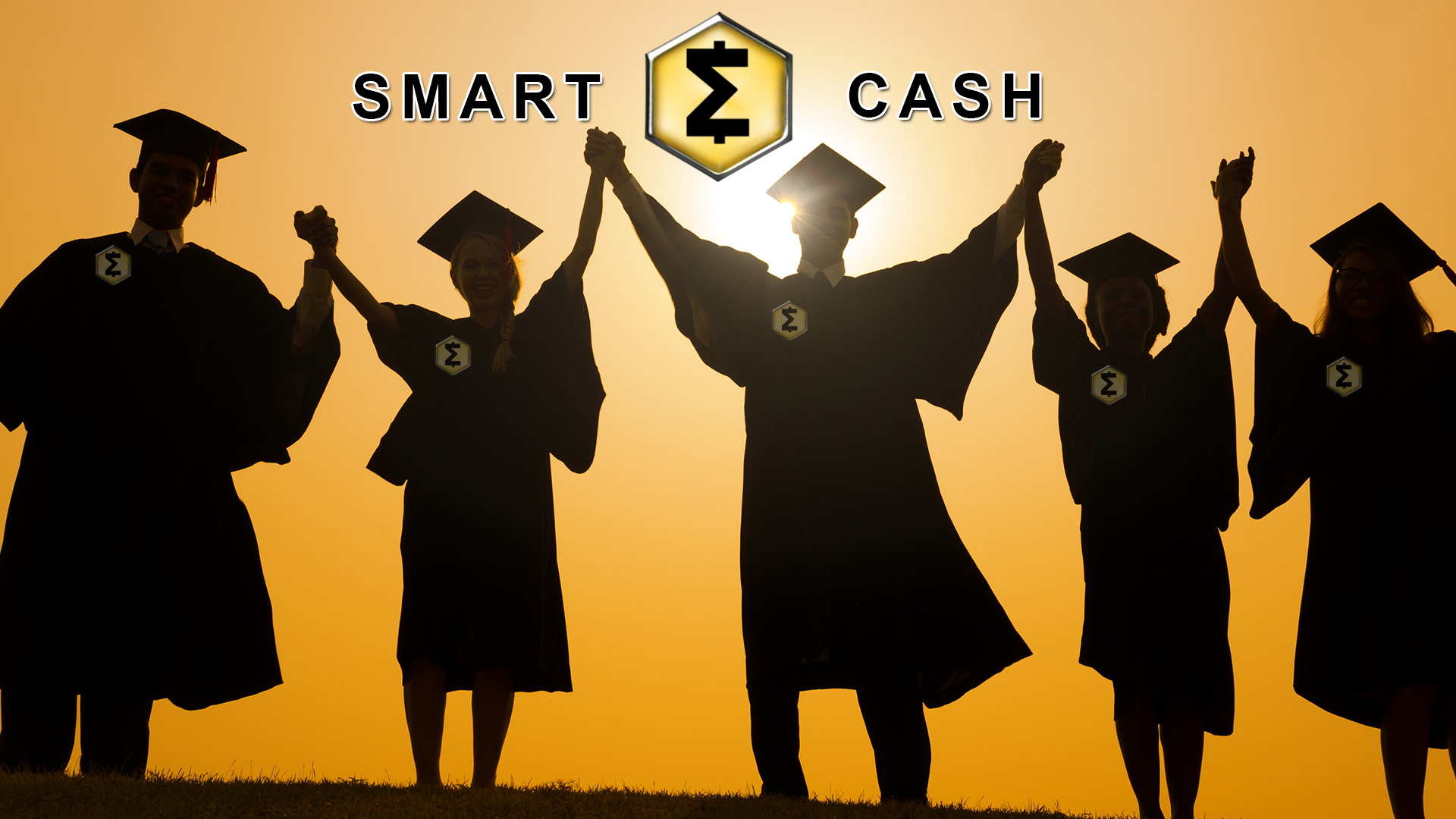 I learned a great deal about cryptocurrency because of SmartCash, but the most important thing I learned is one must become an eternal student. With every graduation of knowledge gained, it's time to start over again and learn more, try new things and pursue broader degrees in cryptocurrency. There is no end in sight. The goal is not to get to a destination, the goal is to treat it like a song, the song is something you enjoy, not something you listen to so you can get to the end of it.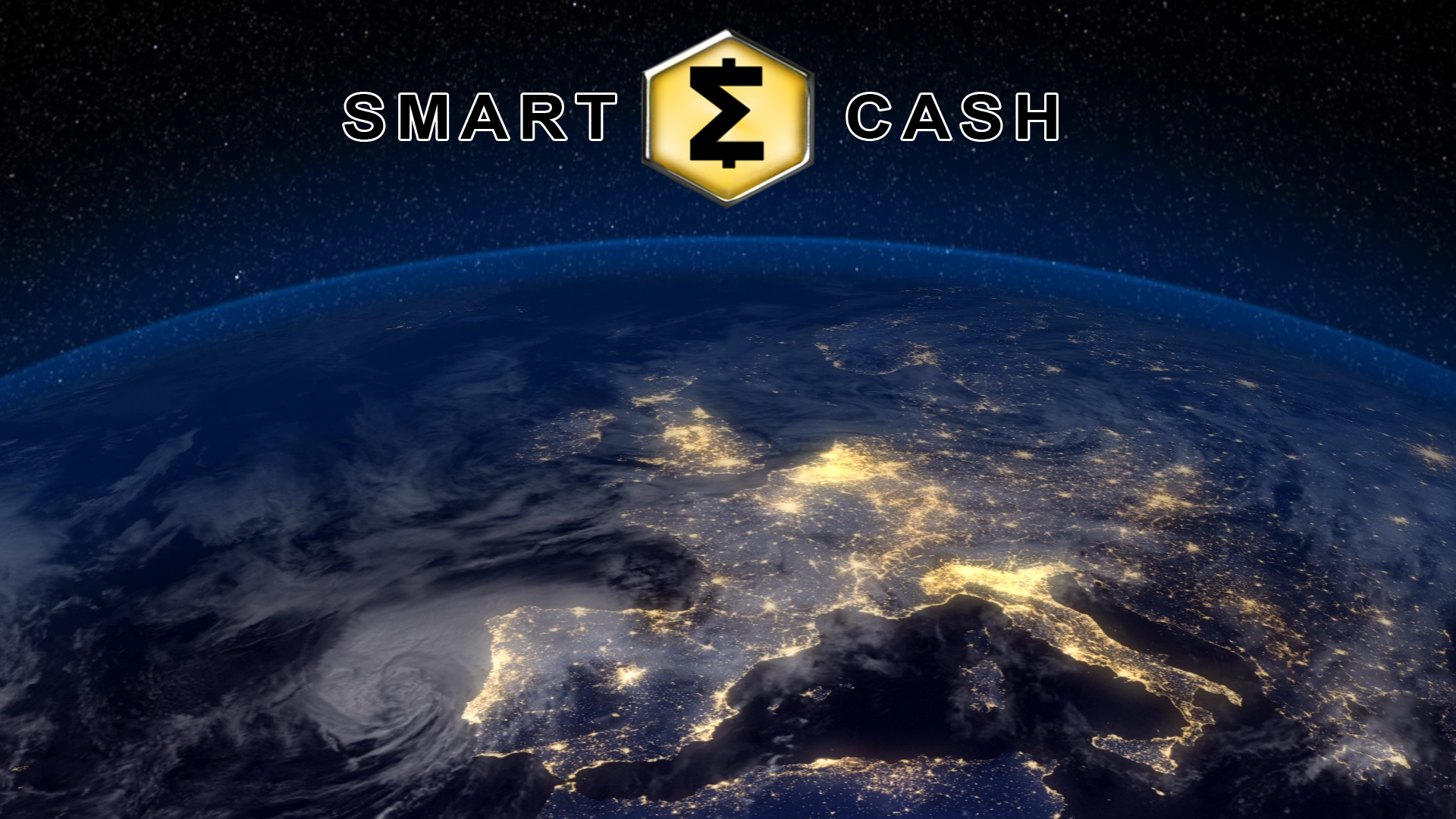 Someday SmartCash will launch satellites and create its own internet, tv, and radio stations. Dream impossible dreams, because they aren't impossible.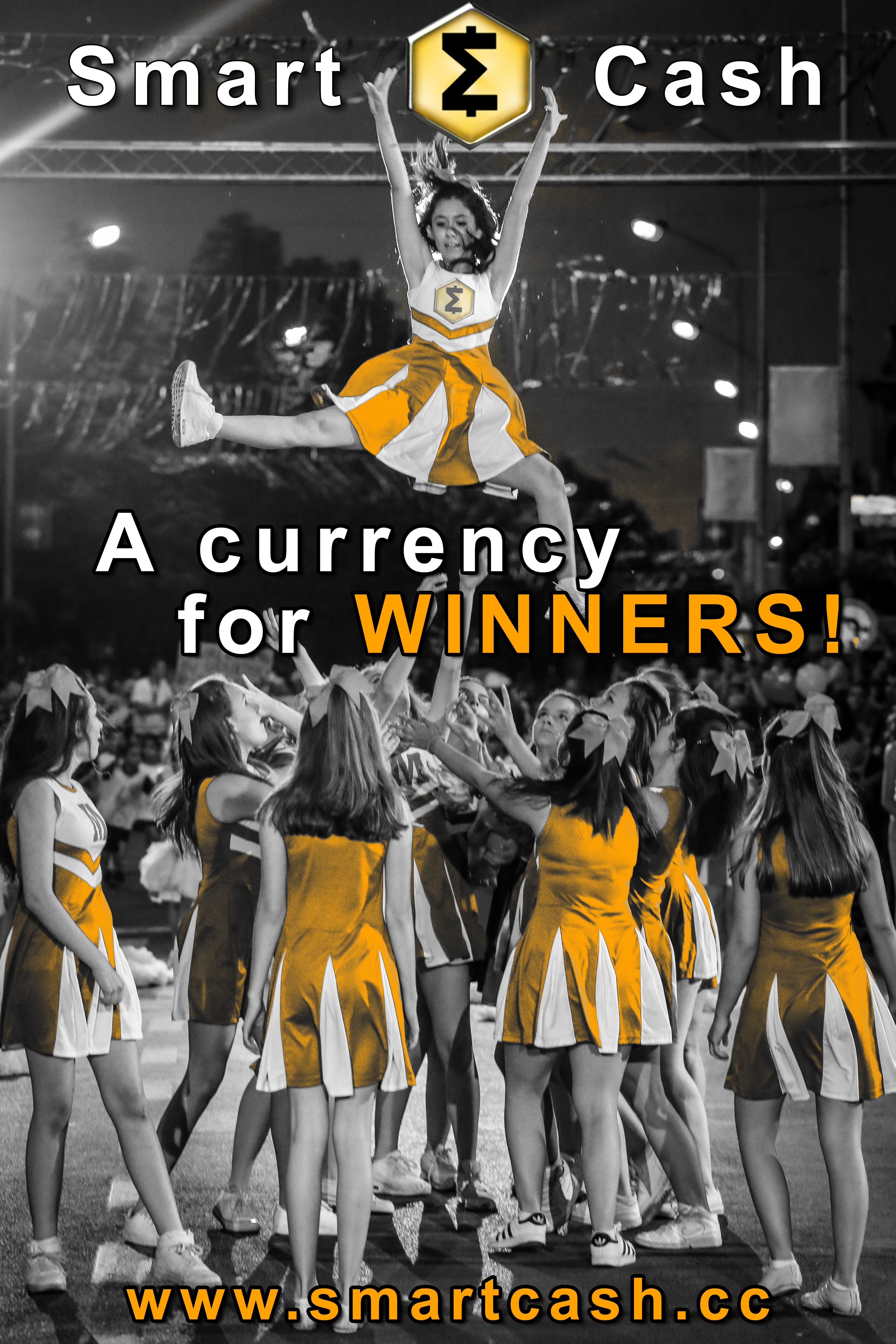 Be a cheerleader for SmartCash! When you talk about SmartCash to other cryptocurrency enthusiasts, get excited, excitement is contagious.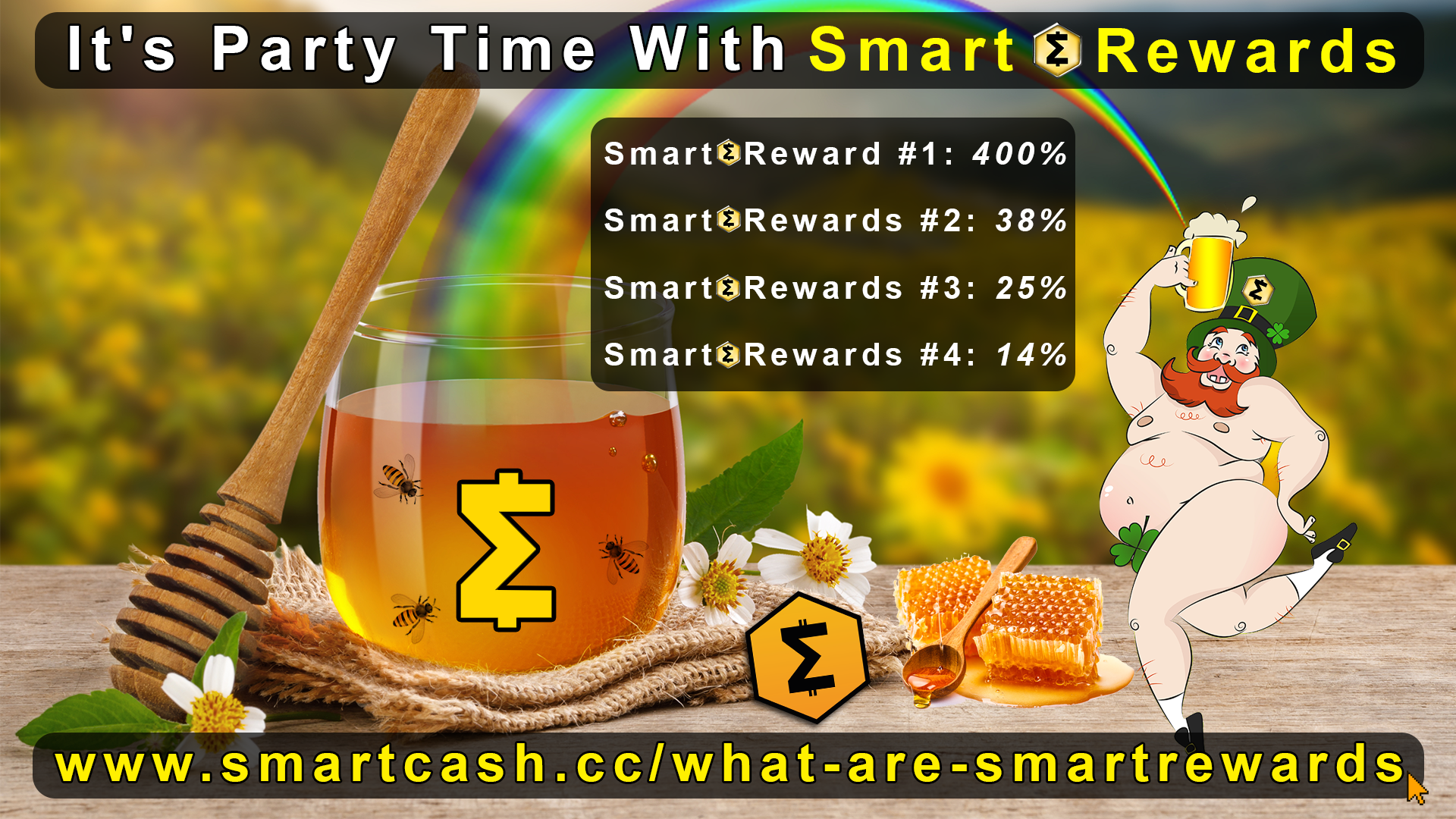 Lets party every 25th of the month like there is no tomorrow. We don't care if people sell off their rewards, we're gonna Hodl like heck!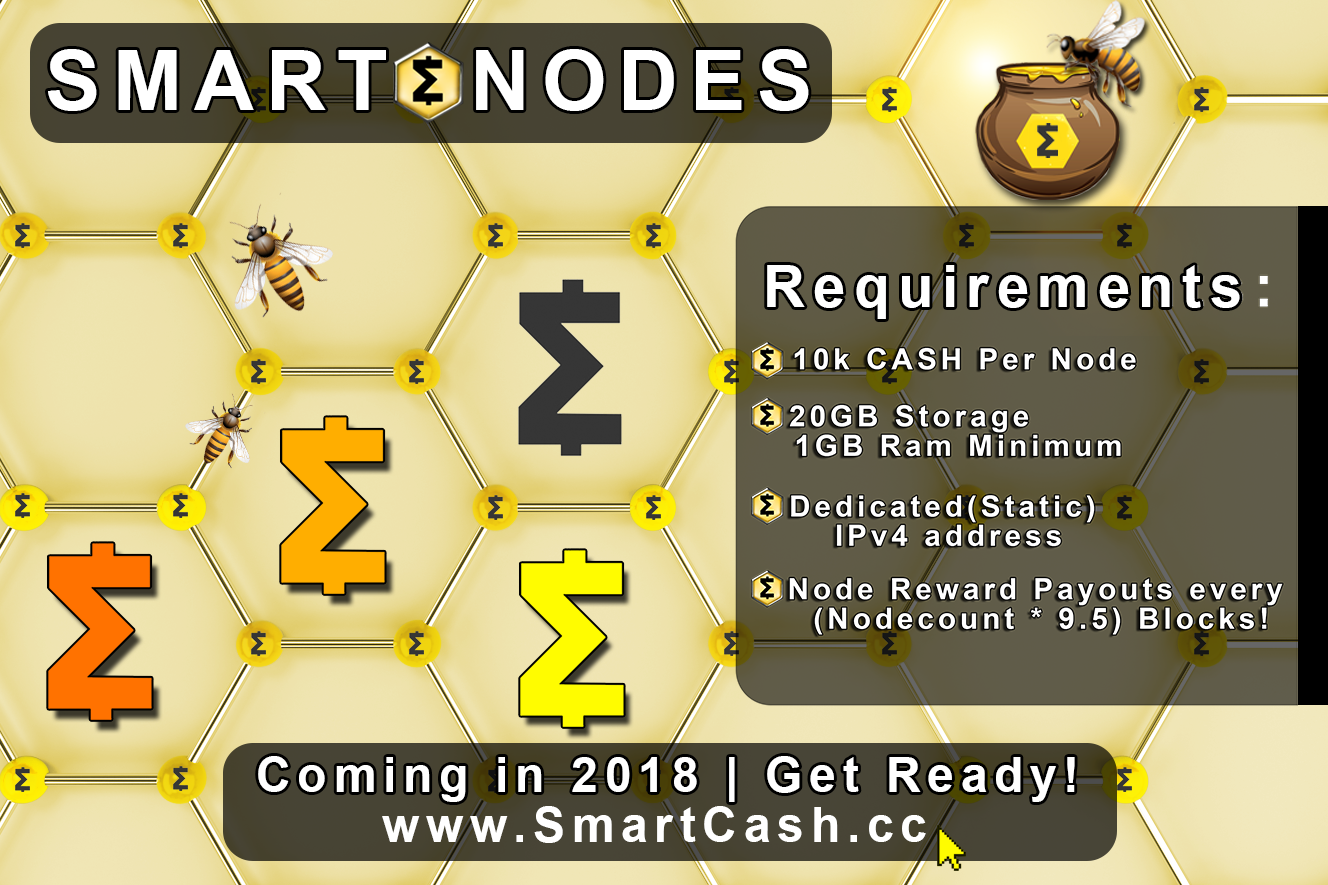 10K in SmartCash, not USD! This is going to be an exciting program! 2018 it begins in full force!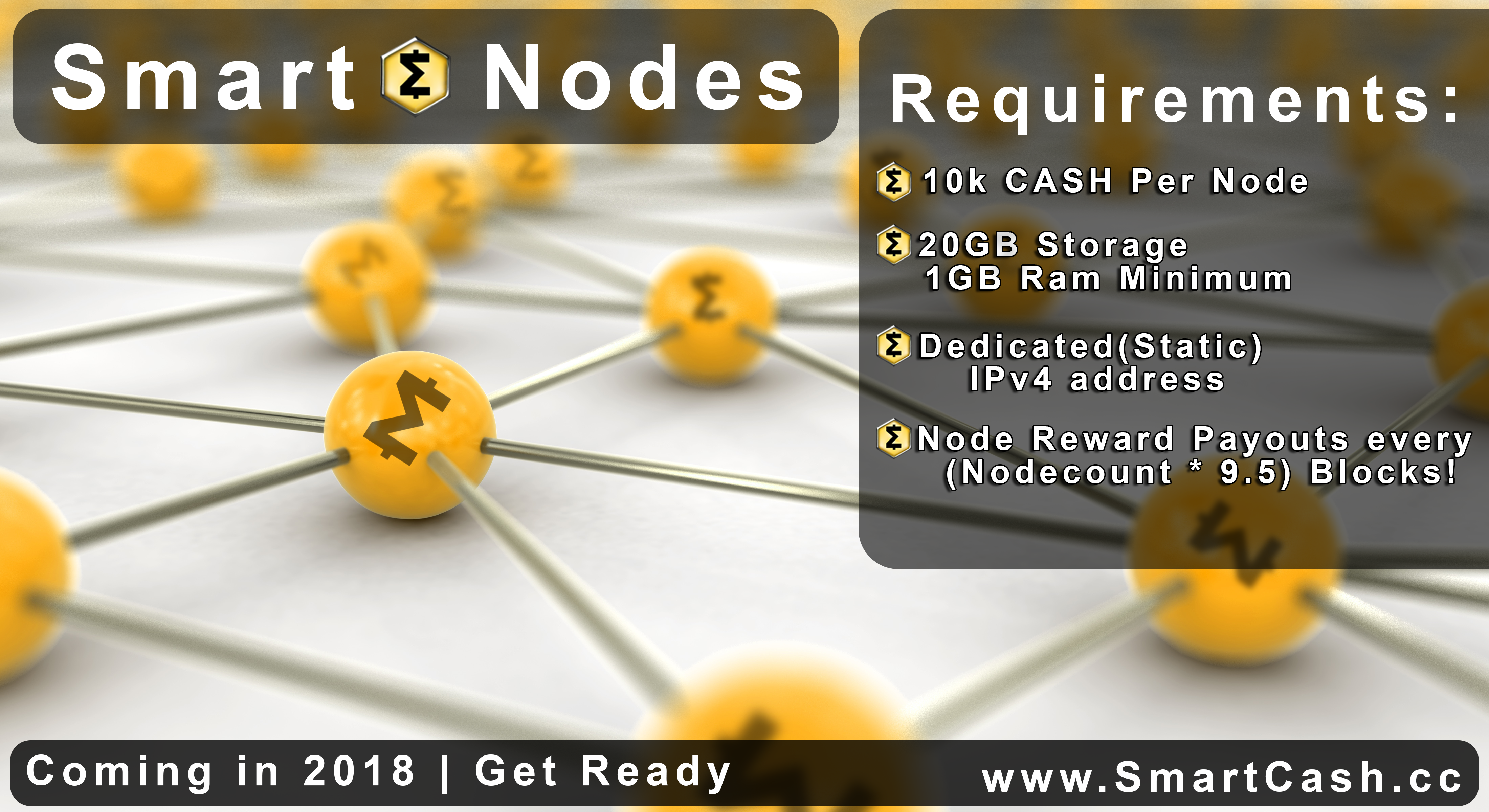 The more SmartNodes, the stronger the network and currency! Plus great earning opportunities for a long time to come, think of it as SmartRewards on Growth Hormone injections and Testosterone cream!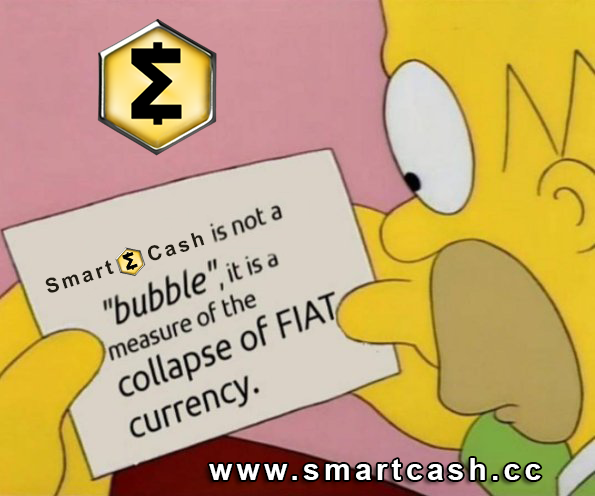 As the price of SmartCash slowly rises, don't ever think it's a bubble. Keep buying slowly. 'Keep on Holding on." Listen to FUD with an open mind, but also be skeptical.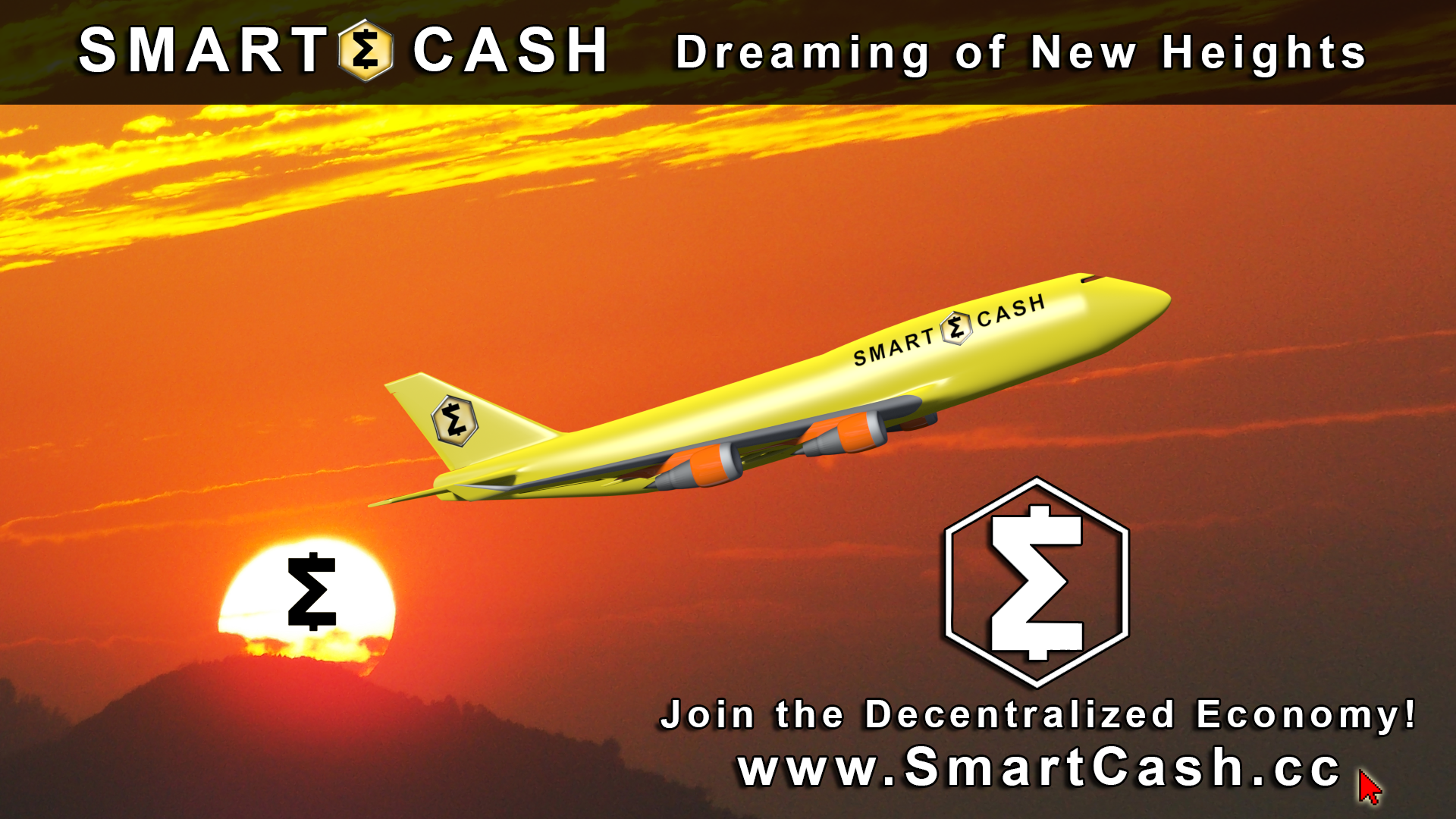 How high can you imagine is high? Let's go surfing on cotton candy clouds far above the mountains and trees and rippling seas.

SmartCash is the future and it begins with you. Its future depends on you. Will you sit on your hands or contribute in your own way?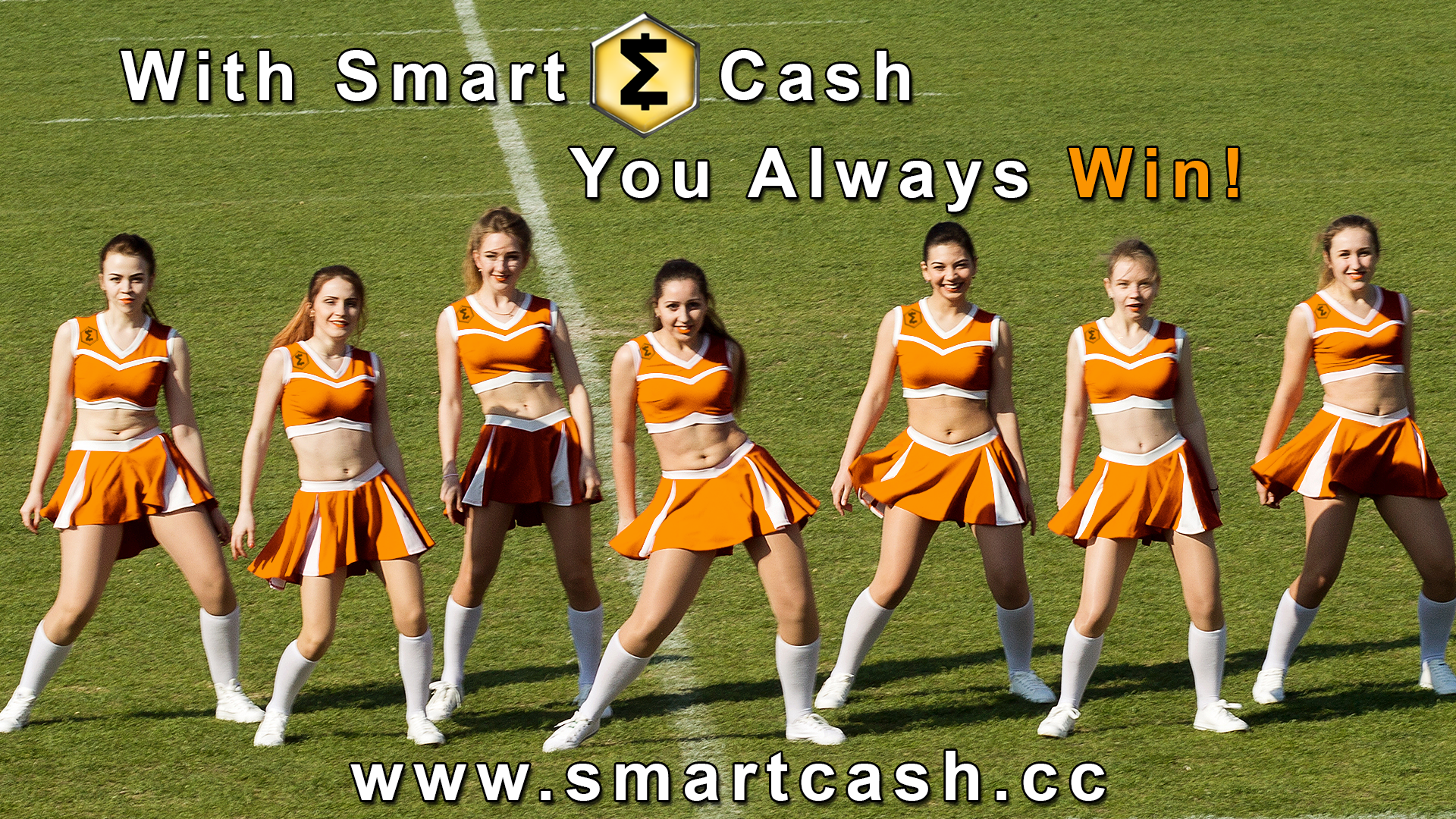 With SmartCash you always win! Can I get an AMEN? Can I get a HELLYEA?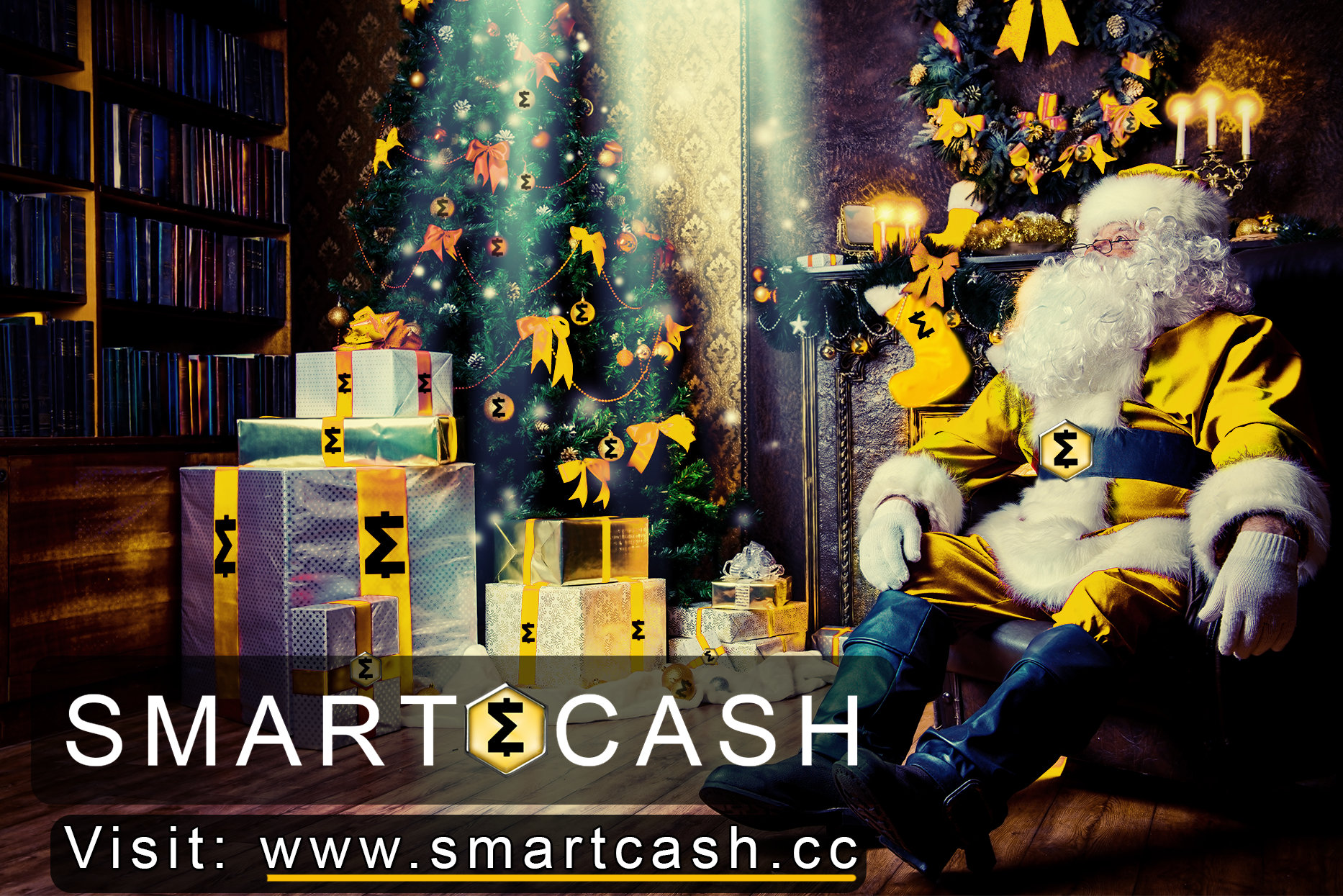 Ho Ho Ho, Merry Christmas.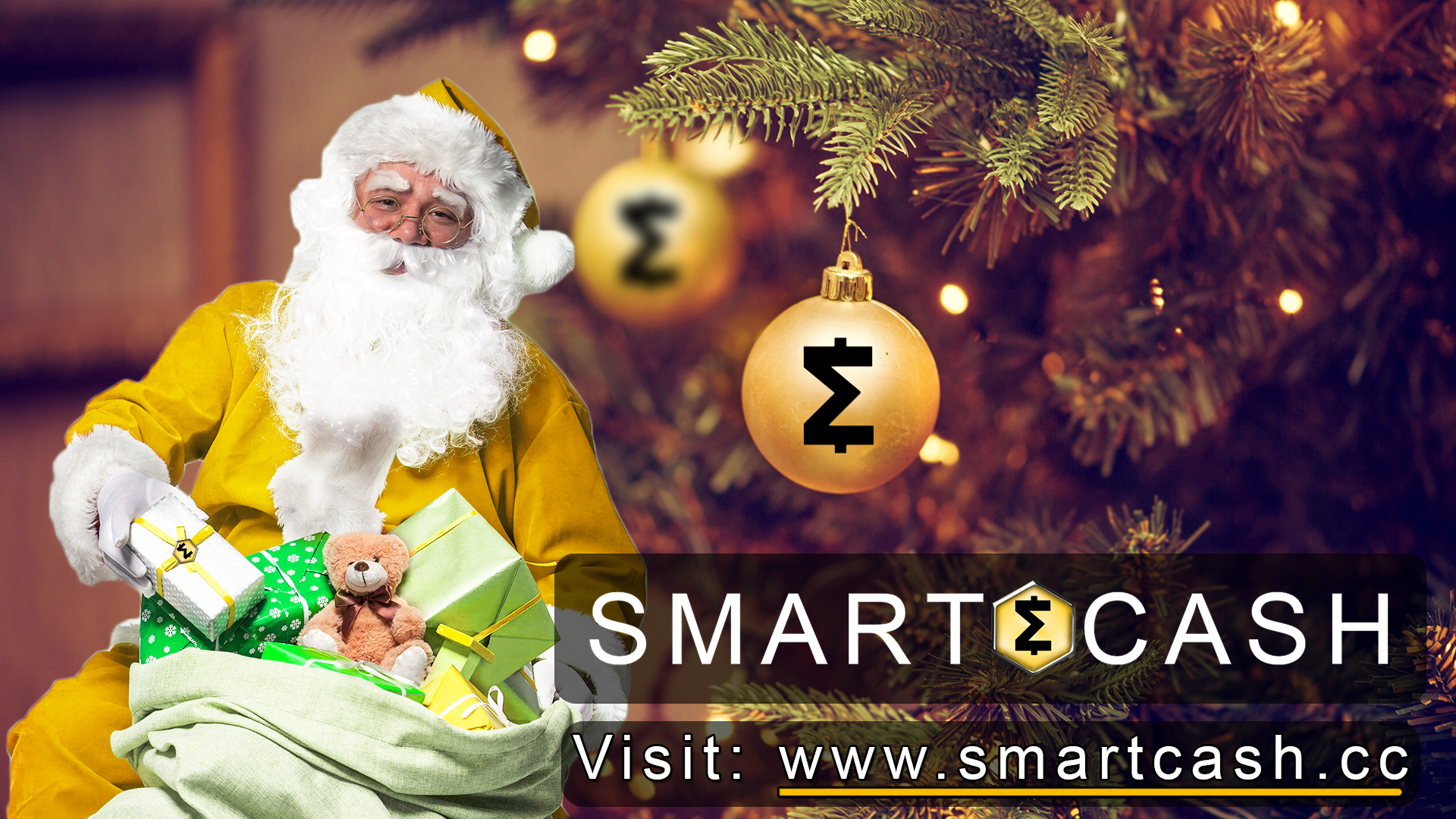 Hey buddy, can you make me an eggnog with some whiskey? wink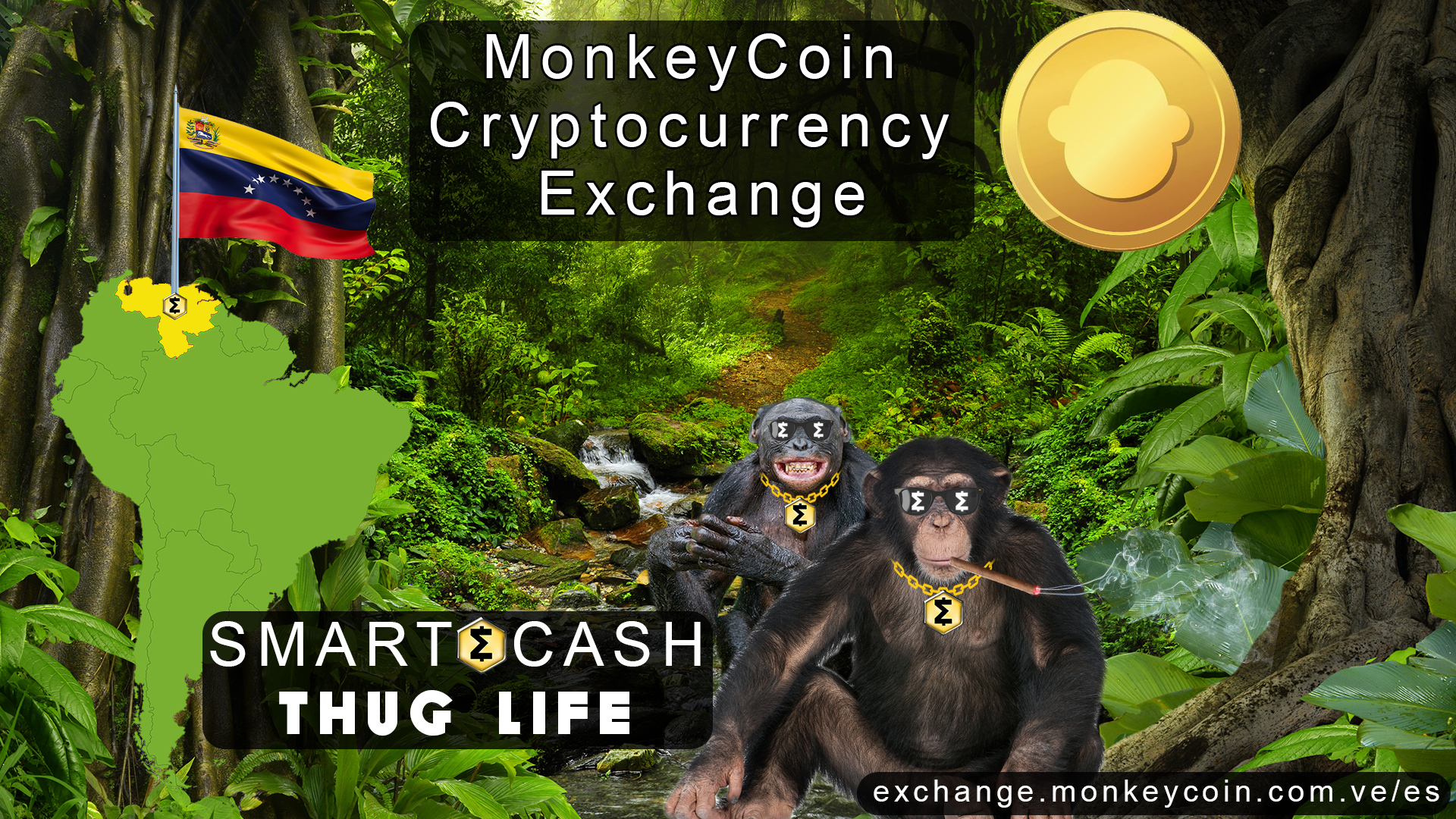 Monkeycoin loved this graphic!
Now on to some links.....
New SmartCash Exchange Locations
MonkeyCoin Exchange Venezuela (Spanish Language)
https://exchange.monkeycoin.com.ve/es
SmartRewards
CCodam's Countdown and Explorer Tool
https://smartcash.bitcoiner.me
Calculator for Rewards
http://smartrewards.xyz
SmartRewards Trend Tracker
http://smartrewards.ccodam.dk
What are SmartRewards? Read about it.
https://smartcash.cc/what-are-smartrewards
SmartCash Coin Tracking
Explorer SmartCash
http://explorer.smartcash.cc
Chat
Discord Chat SmartCash
https://discord.gg/BDUh8jr
Slack Chat SmartCash
https://smartcashinvite.herokuapp.com
Blogging
Steemit SmartCash (follow this account)
https://steemit.com/@smartcash
Asynchronous Discussion
Forum Community SmartCash
http://forum.smartcash.cc
Reddit
https://www.reddit.com/r/smartcash
Twitter
https://twitter.com/scashofficial
FaceBook
https://www.facebook.com/smartcashcrypto
Instagram
https://www.instagram.com/smartcashcrypto

That's all folks...... have a great December.
====Two Links Below Not Affiliated With SmartCash====
Cloud Mining
Use code "vYkh3n" and get 3% off every purchase on Genesis Mining!
https://www.genesis-mining.com/a/1793361
BITCONNECT DAILY CRYPTO-EARNINGS
Join my BitConnect Team
https://bitconnect.co/?ref=Markrypto
....whether you were naughty or nice, I send my best regards to you....
If you would like to learn more about SmartCash please visit https://www.SmartCash.cc