SmartCash for Ubuntu 16.04 - Yes to the Hive Structure
Thank you to @broncnutz and @papa-pepper for the encouragement! @broncnutz for his tipping video and @papa-pepper for starting the interest in digital coins.


Photo credit smartcash.cc
If you haven't heard about SmartCash, IT IS A KEEPER. Depending on your life's choices and principles, community based coin is a very important factor for me. Learn more by going to https://smartcash.cc/what-is-smartcash/
Did you know that a beehive is like a family home?
Yes, it is a miracle structure that houses the bees, their young and their honey. It is a compact and powerful community.
Kudos to #SmartCash for a very good concept! #family #community
Back to my wallet
So if you haven't read some of my posts, I have an Ubuntu machine and it makes it a little bit challenging to get started on cryptocurrency that is more Windows based than Linux based.
Just like my Litecoin series, I'm going to show how to create the SmartCash desktop wallet. I know that https://smartcash.cc/wallets/ has a web wallet version but I like my wallet out of the cloud (ya know what I mean?).

For the desktop wallet version, go ahead and download that tar.gz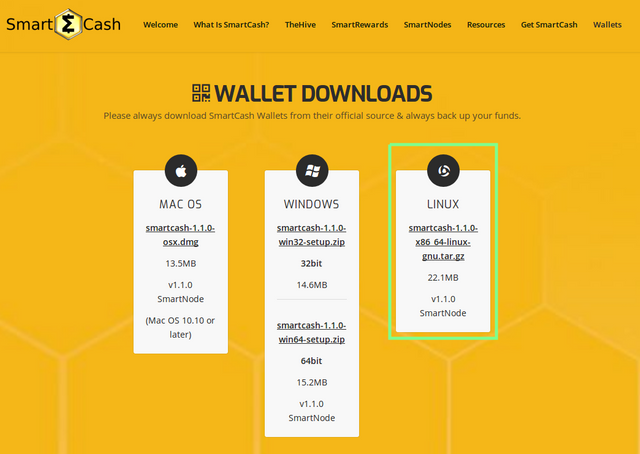 Save and extract the contents to your Home folder.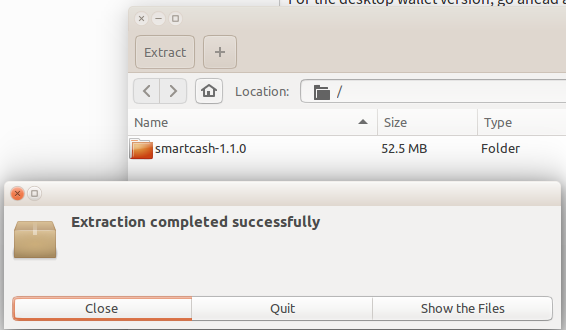 Now head over to your SMARTCash bin folder and right click on any empty space > Open in Terminal > Type
./smartcash-qt


If you want a shortcut
We have to set it up first by creating a desktop file.
Download the SmartCash image at the beginning of this post. Save it in your SmartCash folder so it looks like this.


Open your Terminal and type
cd /usr/share/applications/
sudo gkedit smartcash.desktop
This should ask for your password and open up a text editor. Copy below to your empty text file. Make sure you substitute yourpc with your computer name. Save and exit.
[Desktop Entry]
Name=Smartcash
Exec=/home/yourpc/smartcash-1.1.0/bin/smartcash-qt
Terminal=false
Type=Application
Icon[en_US]=/home/yourpc/smartcash-1.1.0/smartcash.png


Now let's find our shortcut and open it!


Voila
It's is time to synch your wallet!
And since it is a new setup, it will ask for a directory of where you want to save the .smartcash wallet - Just click OK for the default location.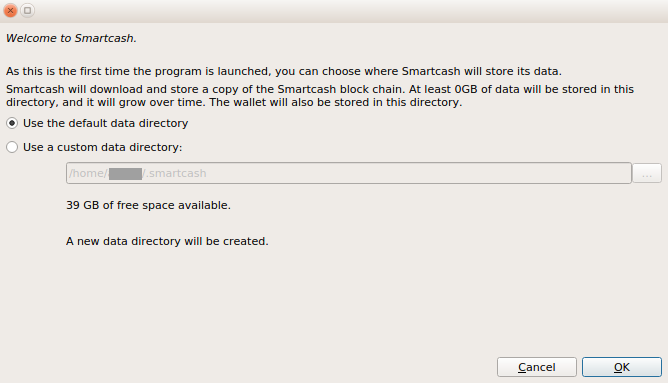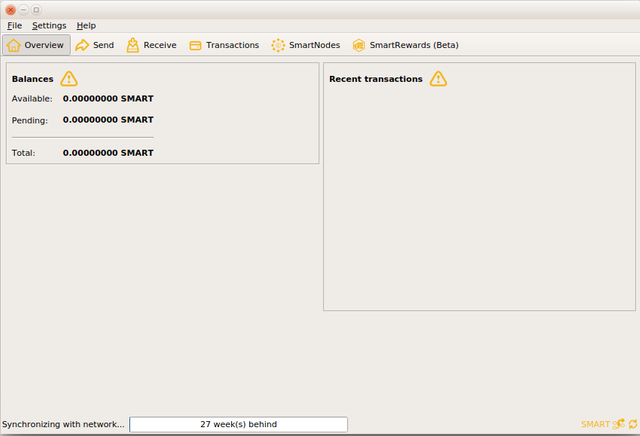 There you go. It's time to wait. While waiting, go ahead and lock that wallet to your launcher for easy access next time you open it. (Right click on the launcher icon for SmartCash and Lock to Launcher).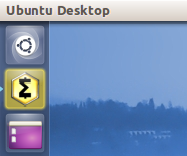 And when you see this little 'check thingy' here, your SmartCash wallet is synched.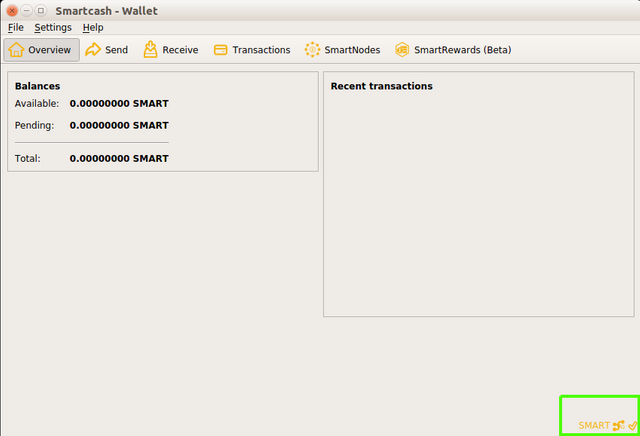 Let's look up how to contribute to the SMARTHive and earn some SMARTs.