Cryptocurrency to Be The New Favourite Gift for Wedding Registries?! SMARTCASH
So I'm attending a wedding tomorrow and of course I decide to look at the registry the day before because I'm super organised like that...
...and what are they asking for on their Wedding Registry?
SMARTCASH!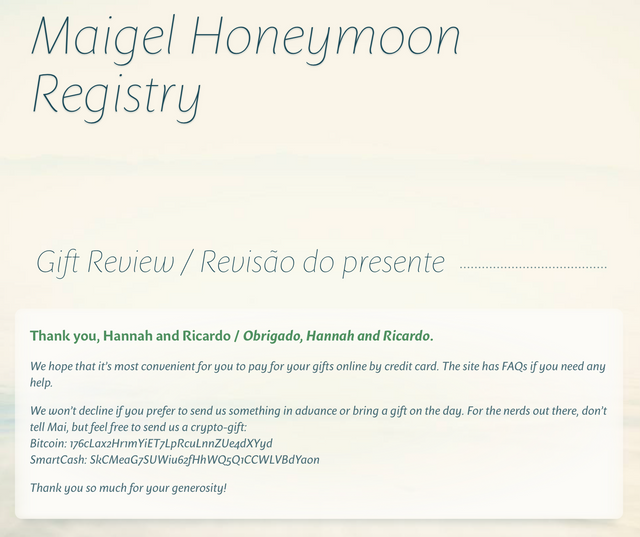 It made me laugh so much I just had to take a screenshot of it and share
Crypto is definitely the perfect gift for any occasion! And especially SmartCash!

If you want to learn more about SmartCash you can go to https://smartcash.cc