🎄Christmas is coming early (& monthly) for SmartCash holders 🎄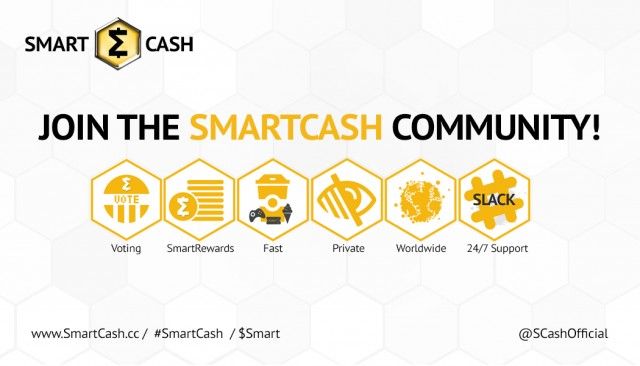 SmartCash holders get Christmas once a month, and Santa's warming up the sleigh!
Thanks to @hannahlicious I discovered SmartCash about three and a half weeks ago. This is cool because SmartCash has a reward system that everyone on steemit will understand. It's this simple:
If you buy and hold at least 1000 SmartCash (SMART tokens) for a month you get SmartRewards credited to your account (see https://smartcash.cc/what-are-smartrewards/)
SMARTies must be in the wallet on the 25th of each month for the official 'snapshot'
NOTE: SMARTies must be held in an official account (wallets available here: https://smartcash.cc/wallets/)
And NOTE: you can add more SMART to your wallet in the month - but you cannot take anything out. Best to just leave it alone (having said that, the web-based wallet has three separate pockets which you can use to muck around with so your main earner can be left alone. This is the wallet I'm using at the moment and it works great)
The only downside of only learning about SmartCash 3 and a bit weeks ago is that I haven't yet had the opportunity to have SMARTies in my wallet for a whole one month period yet.
But do not fear, I do this time - and what's more, I'm giving you the head's up with (hopefully) enough time to activate a plan!
SmartCash is only new, and its price reflects that. At the moment it's trading between 0.05 and 0.06 US cents - a bargain in my opinion.
While there are no guarantees with any cryptocurrency, this one has one more additional feature which makes it worth investigating: A large proportion of newly mined SMART every month goes towards democratically chosen community projects. Anyone with SMARTs can be part of the process, or even propose their own projects.
Seriously cool.
Check it out, and have a great Christmas!
〰➰〰