Smartcash needs our help. There is currently a vote taking place on the Binance exchange to add a new coin and Smartcash is up for consideration. Getting on this exhange would aid in Smartcoin purchases by giving people more access to the coin, which in the long run could mean an increase in coin price.
This is awesome news!
Only problem is, we're losing!
Smartcash has a very large, very active community at Smartcash.cc and Discord channel. We have the numbers to win this thing. There's 10,000 Smartnotes running. Even if just every Smartnode owner made a vote we would be well in the lead.
We need to step-up to help the coin that has been helping all of us in so many ways.
0.1 BNB gets you a vote, which is equal to about $0.97. Smartcash is giving away 10 SMART to everyone that votes. If Smartcash wins this voting period they will be giving away SmartNodes and a GeForce GTX 1080 TI.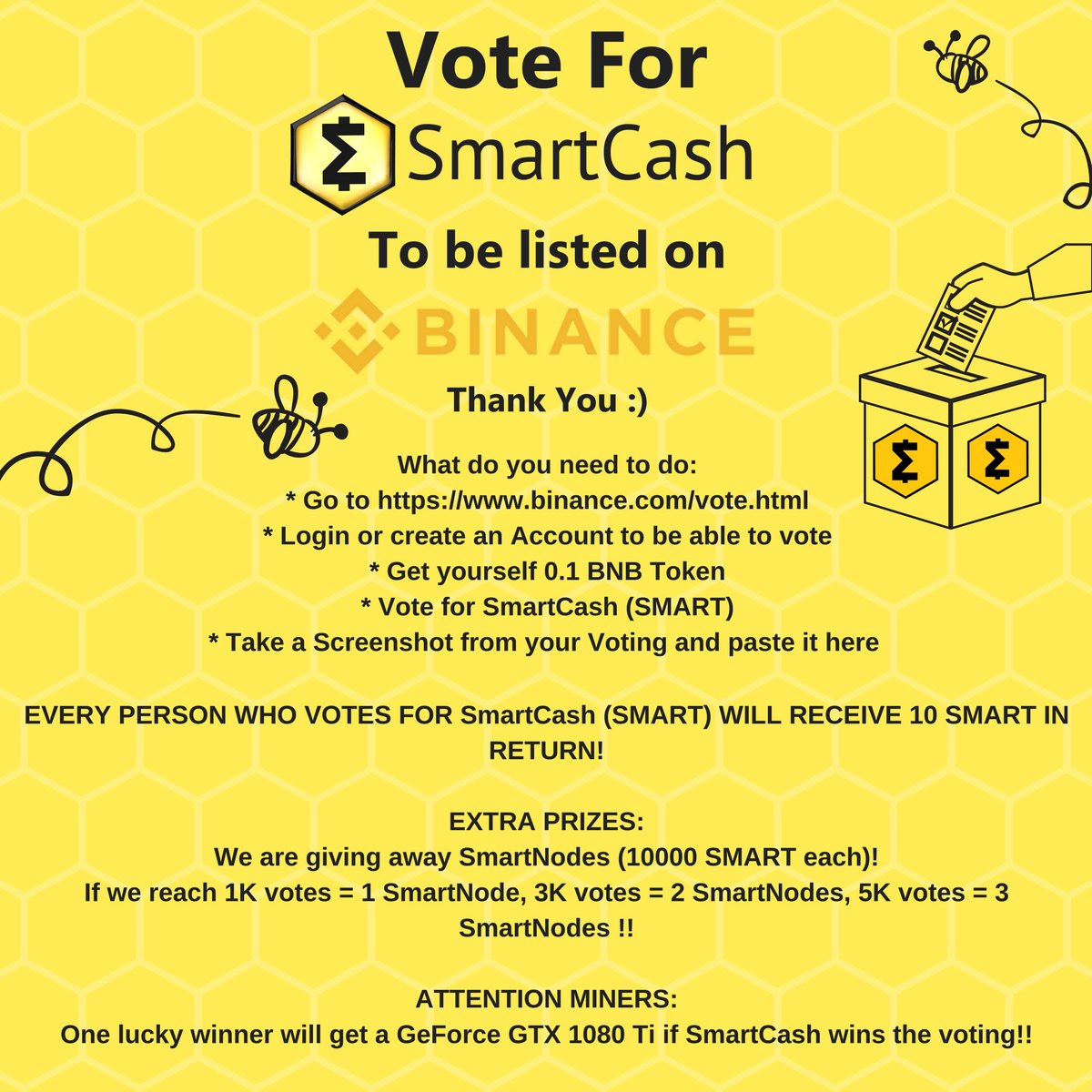 Every vote counts!