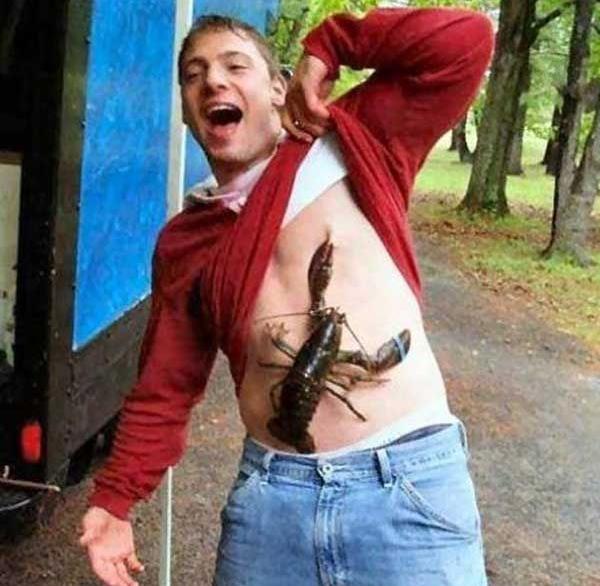 So there I was, minding my own business @doc-gonzo, happily going about my life with my preconceived crypto-blinders on thinking I had a firm grasp on things. Then, suddenly, out of nowhere, @broncnutz enters my life with a 2 pound lobster on his dinner plate and a pocket full of a cryptocoin I had never even heard of - SmartCash.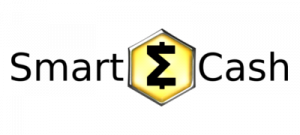 In his video, he explains how you can buy Amazon, iTunes, Google Play, PlayStation, Uber, Netflix (and many more) gift cards and pay with Bitcoin, Litecoin or over 50 other cryptocurrencies at https://sheldon.store/ . He went ahead and bought a RedLobster giftcard, drives to the restaurant and orders a 2 pound lobster dinner which he used the giftcard to pay for (it was accepted), all while explaining to the viewers and his waitress that the giftcard was paid for by coin he had bought back when prices were $0.05 per coin. It cost him only $5 for that $50 RedLobster giftcard. Impressive.
Now I have a new coin on my radar to look into. And what I found at https://smartcash.cc/ was that the SmartCash coin was an attempt to "create a viable, fungible, fast, merchant oriented, user friendly and community driven cryptocurrency with a decentralized governance system." The people's coin, if you will. Mined by the people, built and operated by the people by way of "SmartVoting" and used by the people by way of "InstantPay."
According to their site, "InstantPay is going to be a key feature that allows instant point-of-sale in-store and online purchases. People should be able to use cryptocurrency as means to pay for their daily needs. InstantPay makes that a reality and allows for transactions to happen instantly, even faster than using your Visa or Mastercard.
No matter if you want to buy a coffee at your favorite coffee shop, fill up your tank at the nearest gas station, buy a bus ticket or pay for a video download, InstantPay makes that a reality. This is currently not possible with Bitcoin due to its technological limitations and network constraints, which result in transaction delays and high fees.
Expected to launch 2018."
---
What I was most impressed with was the numerous ways to make money with SmartCash. Some of these might be obvious while others are unique to this coin. Let's go through them.
---
First off, we have SmartRewards -
"SmartRewards are a price stabilization mechanism and a way to encourage long term holding. Long term holders are key to the project's success since the SmartHive treasury needs SmartCash to appreciate in value in order to fund meaningful 3rd party proposals and help grow SmartCash into a successful global crypto-currency. Each wallet address holding at least 1000 SmartCash will get paid each 30 days on average after the 25th snapshot date. The SmartRewards will come out of the 15% block reward allocation.
Here is a small example: if you buy SmartCash on the 24th, you'll have to wait until the next month to get paid, which is around 30 days, however if you buy on the 26th, after the snapshot date, you'll have to wait around 60 days to get paid.
These payments will occur on the 25th of each month.
All users need to move funds into addresses larger than 1000 SMART before the 25th to be counted."

---
Then, of course, there's Mining -
SmartCash currently offers 3 official pools on their site, a USA pool, a Europe pool and an ASIA pool. All pools operate with 0% pool fees and have very low difficulty at the moment. Payout is done automatically which you can preset to pay you when you accumulate 10-1000 coins.
---
Next we have SmartNodes -
"SmartNodes are servers that run a SmartCash wallet and make decisions, such as locking transactions with InstantPay. SmartNodes are required to have 10,000 SMART collateral, a dedicated VPS (IPv4 address, 1GB RAM, 20GB drive) and be able to run 24 hours a day without a more than an hour of connection loss. SmartNodes get paid 10% of the block reward on every block, which is distributed to SmartNodes one at a time.
SmartNodes enable the following services:
InstantPay (instant transactions). In contrast, Bitcoin takes about 10 minutes to confirm a payment"
---
And finally, SmartCash pays you to advertise for them -
This little gem is not explained on their website anywhere, but I did manage to find confirmation in their forum.
https://forum.smartcash.cc/t/finished-introducing-the-incentivized-ambassador-program-got-skills-help-us-grow-get-paid/155
It breaks down like this. The Incentivized Ambassador Program is meant to be a mechanism to help reward the folks who put in hard work creating content on SmartCoins behalf. You create a post with SmartCash related content then you submit a form to the SmartHive (presumably) where they will "manually review content submissions and will pay our addresses within the content/posts/videos with tips. If you have a larger following, we will pay you more, if you put in a large amount of work, we will pay you more. And so on and so forth."

What are the requirements?
Content MUST link back to https://smartcash.cc/ and be clickable, even YouTube videos can do this.
Content MUST contain a SmartCash address at the bottom for payment.
Content MUST be submitted to us using this form.
Your content MUST be longer than 100 words and/or longer than 30 seconds for video or audio.
SmartCash reserves the right to not reward tokens to content they deem poor, stolen or overall bad.
To my knowledge, they are currently paying out 10 coins per post for up to 4 post's a week.
---
As a whole, I'm pretty impressed with this coin, how it's all structured and where they are trying to take it. The community around the coin, within their forums at https://forum.smartcash.cc and in their Discord channel at https://discord.gg/4Qb4J53 are phenomenal. Very active and super helpful.
Price is low, at the moment, much like the rest of the market, hovering around $0.30 but had a spike of just under $3.50 in early January, right after the SmartNode launch and just before the market correction. I feel like it could easily 10x again once the market swings back around. If there was ever a time to get on board, that time would be now.
If you enjoyed this SmartCash introduction and would like to tip a fellow contributor, please send to this address:
SVcJCaikf116oiDp5AB21ggMNuPBZUECsw
If you interested in pointing some of your video cards to SmartCash Pools, I plan to make both an AMD and an Nvidea mining guide, so be sure to follow me @doc-gonzo and Upvote this post.
If you are interested in a break from all things crypto and want to read a classic book from a Legendary author, be sure to follow me @doc-gonzo and check out the first two chapters of Fear and Loathing in Las Vegas by Hunter S. Thompson.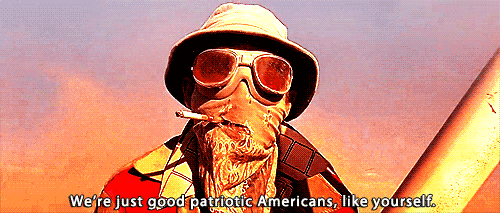 Chapter 1
https://steemit.com/writing/@doc-gonzo/fear-and-loathing-in-las-vegas-chapter-1-by-hunter-s-thompson
Chapter 2
https://steemit.com/writing/@doc-gonzo/fear-and-loathing-in-las-vegas-chapter-2-by-hunter-s-thompson