The #SmartCash Twitter Giveaway has begun! Get yourself some coins for tweeting your wallet address!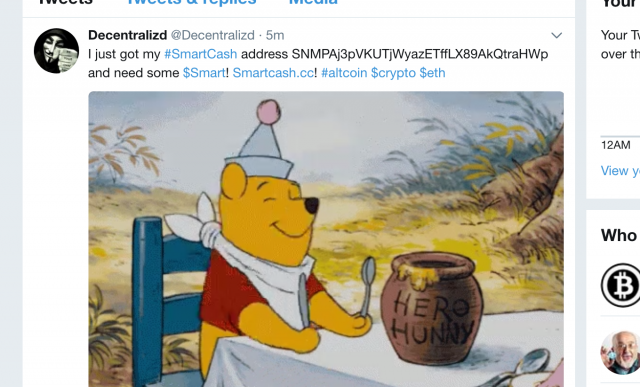 Go get yourself some free SmartCash!
https://twitter.com/scashofficial/status/887914761316323328
@SmartCash
is doing a cool giveaway where you tweet your first wallet address and you get 20 SmartCash! The blockchain is brand new and just launched 8 days ago so its a very quick download and install and the project has me very excited so I just wanted to let all of my wonderful followers know! GO get some free coins and checkout
https://www.smartcash.cc
!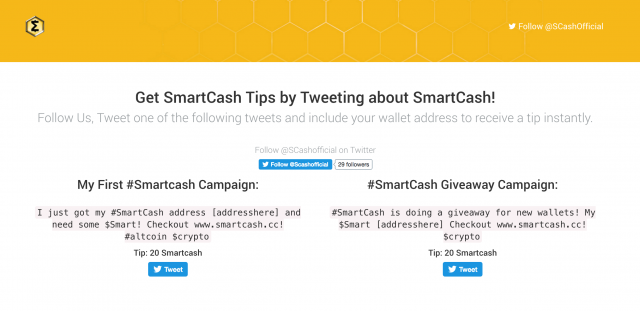 There is also a round up post on the @SmartCash profile:
https://steemit.com/smartcash/@smartcash/week-1-recap-for-smartcash-twitter-steem-giveaways-explorer-is-live-passed-block-10-000-stocks-exchange-and-the-smarthive-voting
My tweet: https://twitter.com/Decentralizd/status/887922181224538112