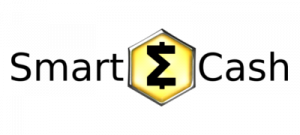 Mac version (SmartCash Wallet Version 1.1.0)
Credit to @lil-gunner-1 who wrote the Windows version
https://steemit.com/smartcash/@lil-gunner-1/how-to-backup-your-smartcash-wallet-smartcash-the-most-promising-coin-of-2017
As with any crypto-coin you need to backup your wallets.
This guide will step you through how to backup and recover your SmartCash Wallet in case something bad happens like your computer blows up or dies or you lose it.
Section 1 Backup
Open up your wallet

Go to File->Backup Wallet...

A window will pop up
I highly recommend you connect a USB memory stick to your computer to save the file. You see my example under devices, I renamed my USB stick to SMARTCASH.
You can save to another location like a shared drive or cloud drive, However, you are taking your own risk in you hands because someone smarter than you can steal your backup file and with that you can lose everything. So DON'T DO THAT!
This backup contains all of your public and private keys
Name the file something you can remember. My example is wallet-backup-laptop-01242018.dat.
Then hit the save button

You might see a pop up window

YOU ARE NOW BACKED UP That wasn't too hard was it.
Take out the USB stick and store it somewhere safe and somewhere you will remember. This is your lifeblood in case something bad happens.
Side Note: You may have noticed a few other files on my USB stick. I also copied my smartcash.conf and smartnode.conf for those that run smartnodes this is a good idea to backup as well so you can restore your wallet tied to your smartnodes
Section 2 Recovery
I hope you never need to read this section because if you are then something bad happened to your local computer that held your SmartCash wallet. OK let's recover your wallet.
Goto the SmartCash website and select Wallets
https://smartcash.cc/wallets/

download the file and open up the dmg and install.
You have done this before so I wont go through all the steps. However, after the install is done it will create a directory structure on your Mac and if you selected all the defaults the location will be in the correct place.
Still if you need help see this post: https://forum.smartcash.cc/t/installing-smartcash-wallet-on-macos/70
Open up a finder window
On the menu go to the Go->Go to Folder

Type in the following:
~/Library/Application Support/smartcash
and hit Go

5.A window will pop up for the location of your wallet files

Open up another finder window
Finder->File->New Finder Window

At this point you should have two Finder windows up
On the new Finder window navigate to your USB stick under Devices
This is what you should see

Now to recover all you have to do is drag and drop. Make sure your wallet is shutdown before you do
Drag your backup file into the first Finder window

Now rename your wallet.dat to wallet.dat-orig by right clicking on it

Now rename your wallet-backup-file to wallet.dat


Restart your Wallet.
At this point your wallet will resync to the blockchain. This can take multiple hours.
You are now recovered
The Author of this Guide is not responsible for, and expressly disclaims all liability for, damages of any kind arising out of use, reference to, or reliance on any information contained within document. While the information contained within the document is periodically updated, no guarantee is given that the information provided in this guide is correct, complete, and up-to-date.
Although the guide may include links providing direct access to other Internet resources, including Web sites, The Author is not responsible for the accuracy or content of information contained in these sites.