Smartcash Smart Rewards Pool Second Month Summary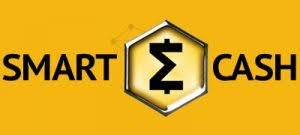 Well, here it is, folks. My apologies for the delay this month but hopefully this will establish once again what a great opportunity this Smart Rewards Pool represents. But this is only the beginning. With the miracle of compounding interest who knows how much this pool will be worth in a year or two?
Smart Rewards Pool 2nd Month Summary (July 25, 2018 Snapshot)
Pre-snapshot balance:
Smart Rewards Pool: 1100.47
@auskiwi: 356.66
@sinlg: 743.81
July 25 Payout:
Smart Rewards Pool: 18.1508
@auskiwi: 5.8826
@sinlg: 12.2682
(The payout for the July 25 snapshot was done on August 25)
Post-snapshot balance:
Smart Rewards Pool: 1203.61
@auskiwi: 362.54
@sinlg: 756.07
Please note that I have not published the Free Member payouts this month as the amount of free SBD earned by posts was so low that it wouldn't even reach the threshold of 0.001 SBD per member. Next month, I will combine both months and do a combined payout.
All the best to all Pool members, I will publish another report after the next payout.