Smartcash not looking so smart now.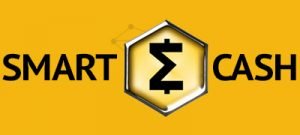 OK, so I realise that I am probably way behind other people in this regard, but I finally realised this week that I am done with Smartcash. Its value continues to drop away to nothing, so I made the decision to finally pull the plug and stop trading it. I am now trading LTC against BTC on CryptoBridge, as these two are the oldest of the cryptos and are not going anywhere. I am not trading as much as I used to anyway, mainly because they changed the way Cryptobridge operates in my phone browser, and I couldn't get it to work on the phone, so I just trade on my laptop now.
I could have kept staking my Smartcash, but the amount you make in Smart Rewards isn't enough to compensate for the decline in value of the currency. So yeah, it hasn't been the same for quite a while now, and as I am probably almost the last guy to leave the room, I should probably switch off the light.
That's it, just a short post. I will try to post some more regular updates in the future...