Smart Contract the Right Way with Wings DAO Platform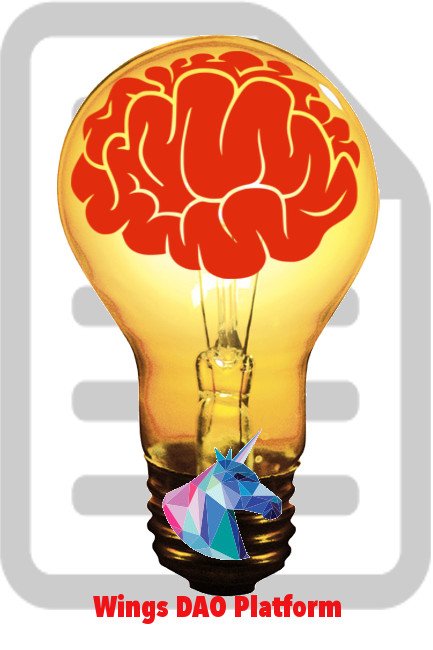 The leverage of the Internet has taken a new height in both personal and business standpoint. Long before , it was a way to improve communication among people and a source of information. Now, the Net is regarded as a multipurpose financial tool that enables start-ups, new innovators and entrepreneurs to fund their respective projects . The Internet really makes crowd funding easier, faster and more importantly wider coverage. People from all walks of life, can participate to it with an effective marketing campaign, surely the information will reach thousands of miles across the globe. In reality, crowd funding already exists on the web but there are several problems which are associated with it. On papers, projects look great and very enticing. But it really lacks transparency. Unscrupulous individual or groups tend to not disclose every thing. Thus trust is compromised . One way or another, it is a red flag that they may get away with your hard earned money. But not all has this kind of approach. Fact of the matter is, ever since block chain technology has emerged, trust-less transactions have been done on the web. Thanks to its peer-to-peer nature , it cannot have a central point of failure. Project innovators must only device a simple but effective smart contracts that may eventually have to break the ice in a relationship between innovators and financiers.
Smart contracts are being carried out by a block chain platform. And Wings DAO (Decentralized Autonomous Organization) platform is a forefront in aiding kick-starters on how the element of effective and trust-less crowd funding would be done. Smart contracts are programmable and not easily construed to doing something that are not within the boundaries of conditions. Anyone can check the source code of a smart contract because it will be open for public code auditing. DAO is a new thing and people who are not familiar with this type of business model may be a little bit reluctant. Wings platform will make a point that developing a DAO is easy with no coding necessary. Another advantage that the platform has is it can support both Ethereum and RootStack (bitcoin) blockchains respectively. Two of the most secured and well adapted peer-to-peer network protocols nowadays. As one of devs from Wings platform stated on how would Wings platform effectively reach out to individuals or groups for crowd-funding procedures using the platform. Dominik Zynis, Marketing & Communication Advisor for Wings DAO Platform has elaborated the importance of a Wing token to investors and DAO application developer. This is what he stated,
Legal systems vary across borders and make contract enforcement difficult and expensive, if not utterly uneconomic. WINGS can offer an affordable alternative via decentralized blockchain-based smart contracts that ensure the enforcement and resolution of financial events relevant to a virtual organization. Smart contracts based governance mechanisms allows WINGS holders to participate in the selection, marketing, funding and oversight of new DAOs. Active participants in the platform (WINGS token holders) or those who provide early stage services (bounty system participants) can gain some share of a new DAO in exchange for these services. DAO application developers gain access to a community who has a vested interest in qualifying DAOs that meet the community's standard, and may leverage this community to provide marketing, funding and oversight support. Thus, for those who wish to participate in a DAO and its economic system, smart contracts based governance models which WINGS offers provide not only transparency via public ledgers but also blockchain enforcement of payments.
For aspiring entrepreneurs who want to get a grip of crowd funding without much of a hassle , it is recommended that Wings platform would suit the best . Would be investors can really be excited for numerous projects hosted by Wings platform thru smart contracts. Ideas that will soon be innovations. As of the moment Wings platform is at an early phase and still finalizing technical details. In the coming days or so, it will conduct its own crowdfunding via "incubation of Eggs" through Ethereum smart contracts. This so-called Eggs are simply digital tokens that will be exchanged to wings token in case Wings platform network goes online . For an in-depth and up to date information about Wings platform follow them on twitter @wingsplatform or subscribe to their newsletter https://wings.ai/?ref=jwiz168 .