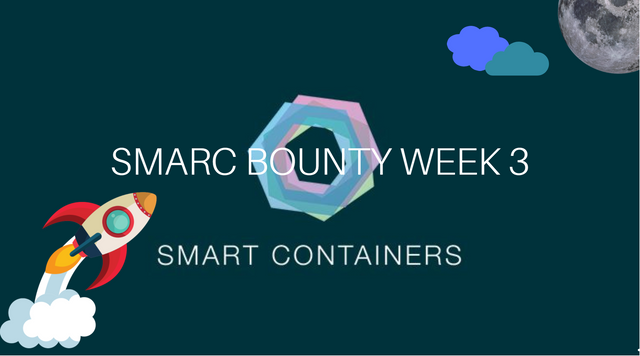 Hi Dear Steem Community,
Thanks for your hard support, we have seen our community group exponentially since the Bounty Program is on. Our Telegram group has now more than 2000 followers, not only that but every day we receive well-though questions which contribute positively to our Project.
Just for those of you who are not yet aware, we are in the week three of the Bounty program. As a reminder of the dates;
WEEK 1 - March 29th, 2018 - APRIL 4th, 2018 - Ended
WEEK 2 - APRIL 5th, 2018 - APRIL 11th, 2018 - Ended
WEEK 3 - APRIL 12th, 2018 - APRIL 18th, 2018 - Ongoing
WEEK 4 - APRIL 19th, 2018 - APRIL 25th, 2018
WEEK 5 - APRIL 26th, 2018 - May 2nd, 2018
In case there are doubts, you can still jump in and upvote, as also reesteem the previous posts, including the ones from the previous weeks. The key thing is to include all the activity generated on the running week (i.e. you can report an upvote for a post two weeks old, but you will report it according to the day that the upvote was given).
For those who have yet not seen the original post with the rules, please find it below:
You can earn tokens by resteeming SmartContainers' blog posts on Steemit. The number of stakes will depend on the number of followers of each participant.
5-49 followers: 25 stakes
50-249 followers: 100 stakes
250-999 followers: 500 stakes
1000+ followers: 1000 stakes
Application:
Submit this form (https://goo.gl/forms/41vQ7u4SrVBwJJj43) providing the following information:
a. Steemit username
b. Bitcointalk and Telegram username
c. ERC-20 compatible wallet[i.e. myetherwallet]
Every week, submit the list of posts you resteemed in the Bitcointalk thread using the following format:
(Replace X with week number)
###STEEMIT WEEK X###
-list of resteems
-list of posts you upvoted
Rules:
Participants must follow SmartContainers' Steemit account: https://steemit.com/@smartcontainers
Resteems from users with less than 5 followers will not be counted
Should you have any questions please join the Bounty Telegram chat (click here) and drop us your question there. We are eager to see the great Steemit community in action supporting SMARC.
Also please do not forget to start your registration for the Whitelist Process, for now, you just need to sign up on our website and you will receive soon an email with the instructions.
If you have any questions leave them here or in our telegram chat.