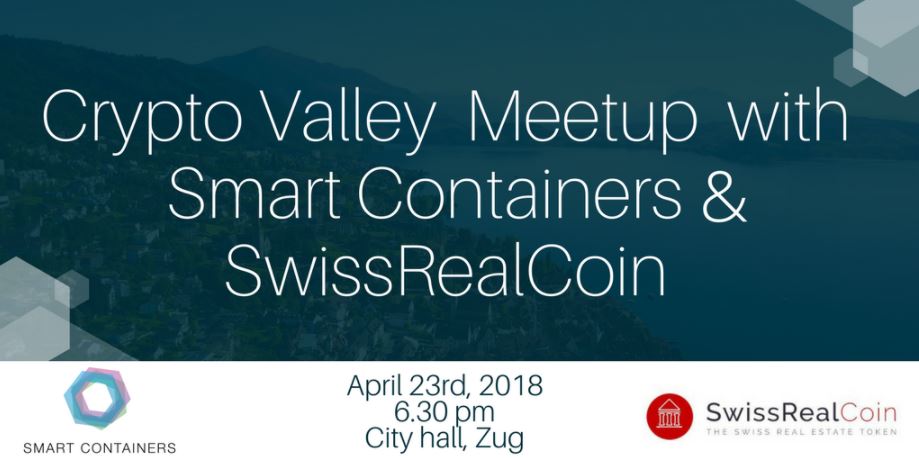 Ready for the proof of team? Then join our first Smart Containers meetup on April 23rd in Zug! @swissrealcoin @thecryptovalley
Sign up here https://goo.gl/L3eoix
For news and updates join our telegram group https://t.me/smartcontainers
#SMARC #Blockchain #ICO #Logistics
Details
In the frame of this event, the following two companies will be presented:
SmartContainers ICO
In a first presentation we will hear from the team of Smart Containers Group about their vision to disrupt the logistics industry. This company is a Swiss high-tech container provider aiming to create the first fully autonomous container based on blockchain technology. Blockchain-based software and an IoT infrastructure is the core of Smart Containers Group strong technological ground, enabling to track and monitor each container around the world and making Smart Containers Group the largest provider of IoT airfreight containers.
On the market for 5 years, Smart Containers Group operates its two division companies SkyCell (4th largest provider of pharma containers) and FoodGuardians (the next generation of reusable containers to transport temperature-sensitive food products).
To scale their business, they are preparing an ICO by launching a dividend token, that will grant 20% of future dividends and exit profits. Their grand vision is to become market leader within the next 2-3 years.
Check out: www.smartcontainers.ch to learn more and whitelist for their PreSale here. PreSale is planned to happen around our Meet-up date, while crowdsale opens in May.