Community Update — Pre Sale Going Strong!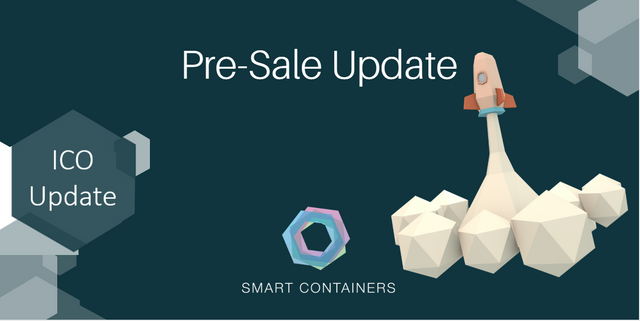 Hello Smart Containers Community,
The pre-sale of our ICO is running at full speed and we are overwhelmed with the first results so far: We have raised more than US $ 9 M in only 13 days. Wow!
Many investors are still in the pipeline to pass KYC. Will we close the goal of US $ 16 M for SMARC and US $ 1.25 for LOGI during the pre-sale by May 30th or even earlier? We are eager to find out, together with you.
Be aware, that the pre-sale closes this Wednesday, 30. May at 18.00 CEST. If you still want to participate it is now or never. Investors have 7 days thereafter to complete KYC until crowd sale starts. Unsold or oversubscribed tokens will be allocated to the crowd sale.
Thank you for all your contributions so far.
The crowd sale will start according to plan on June 7th for the last investment tier of US $ 5 M.
The minimum investment will be US $ 500 with 3 bonus tiers.
15%, 10% and 5% each 33% of tokens sold. First come, first served.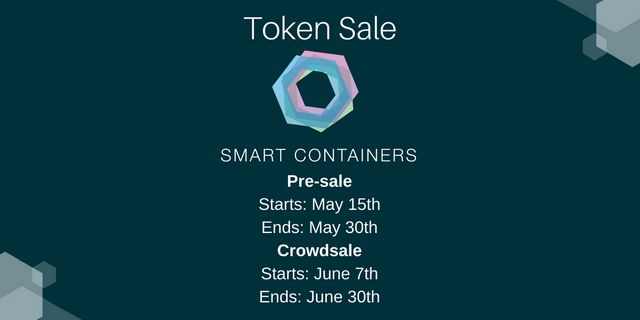 . . .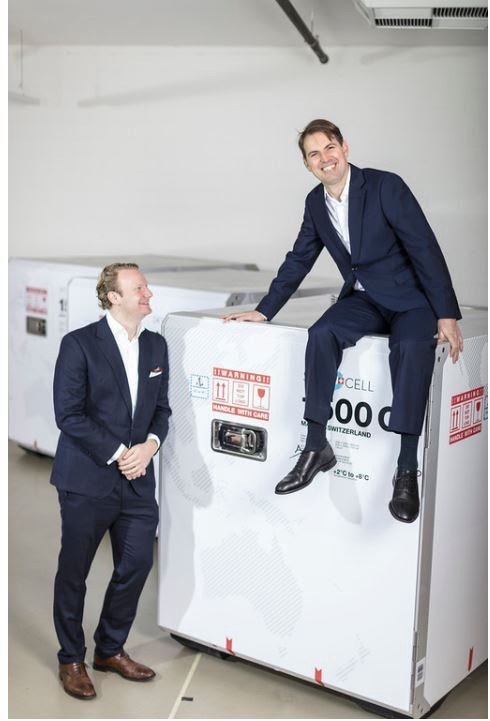 Smart Containers Founders Richard Ettl and Nico Ros

In preparation of the crowd sale we have translated our website, whitepaper and other key documents into 6 additional languages next to English:
Korean
Chinese
Japanese
Russian
Spanish
Portuguese
By now, there is soooo much available content on the internet about Smart Containers — all created by community members in several languages. We feel blessed and honored seeing so much enthusiasm for our project. Please continue to share your thoughts and your passion with the world. Every single contribution is highly appreciated.
We have reached 3'550 members on our Telegram community and over 2'000 followers on Twitter. The number of visitors on our website has increased from 2'000 to over 6'000 per day and YouTube offers reviews of the project in almost every language.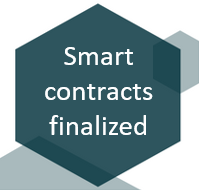 Smart contracts for token minting have been finalized and audited by our two independent auditors. You can take a look on github.
. . .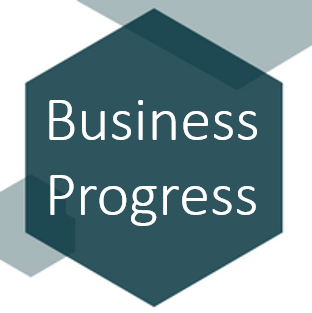 We are proud to update you on the latest progress of Smart Containers Group: SkyCell, FoodGuardians.

SkyCell is consistently ahead of the timeline set in the white paper.
The SkyCell team is swimming in success: Never before has it been so easy to close customers and acquire new business. Our team has been working really hard in the last 3 years and now it pays off!
As mentioned in our previous newsletter in Q1 2018 — we have signed 3 major accounts: Roche, GSK Vaccines and Allergan. The first 2 validation shipments for Allergan have been completed successfully. Both went to very exposed temperature zones, Kuwait and Saudi Arabia. We are proud to maintain our reputation as safest pharma containers worldwide without temperature excursions.
Winning so much business requires a larger container fleet. This is our focus at the moment: increasing our container fleet at the highest speed, reaching 2'000 containers by the end of the year.
The funds raised through the ICO will help us fund this expansion and become the largest market player within the next 2–3 years.

FoodGuardians continues is path to success:

After a full day workshop of Richard and Nico with Schoeller Allibert in Brussels, our production and distribution partner for Europe, the framework is set to start moving forward.
We are excited to work with such a large player in the field (the inventor of beer crates) and the largest provider of collapsible plastic cases, used in each supermarket.
Our strategic collaboration will bring to market a solution for the online grocery delivery market and to supply fresh fish, meat and fruit/vegetables to the hospitality industry. Press release to follow in the next days.
Teaming up with the market leader in food boxes and crates in Europe will enable FoodGuardians to access the market quickly and scale fast into a profit generating company. We as consumers can't wait to get fresh produce sent home to our grill parties!
There are a few last private sale allocations open: conditions apply upon an investment of US $ 250 K. Please contact us directly by email at [email protected] if you wish to discuss this option.
. . .
We can not thank you enough for your trust and your support. You are a highly motivating community and we enjoy the discussions and exchanges with you. We are looking forward to revolutionize logistics together!
Richard Ettl, CEO and Nico Ros, CTO
and the Smart Containers Team
. . .