Hello Steemit, today I bring you a drawing that my daughter asked me, I wanted to draw a snake, and I told him to find the one he liked most.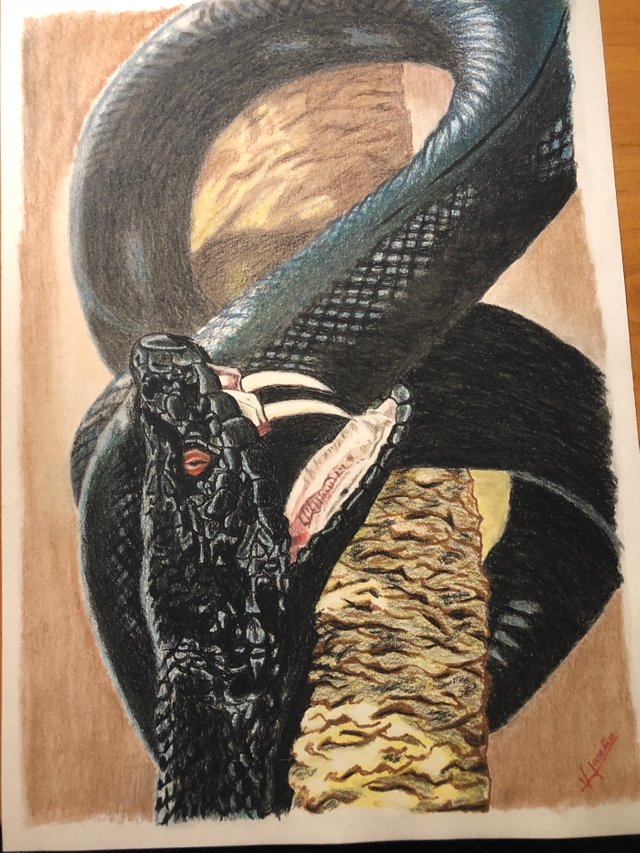 He has been looking at several encyclopedias of nature that we have at home and in the end it was decided by this.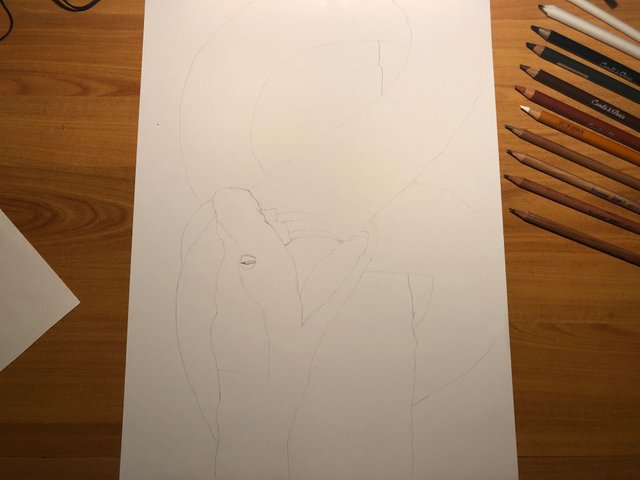 It has not made it easy, because the photograph is done with zoom and you have to take into account the different captures that made the camera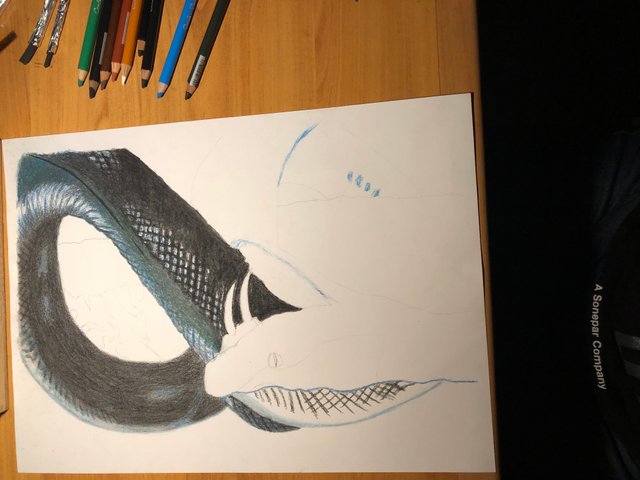 But I liked the challenge that I proposed, and as I like to be very detailed I tried to make it as real as I could.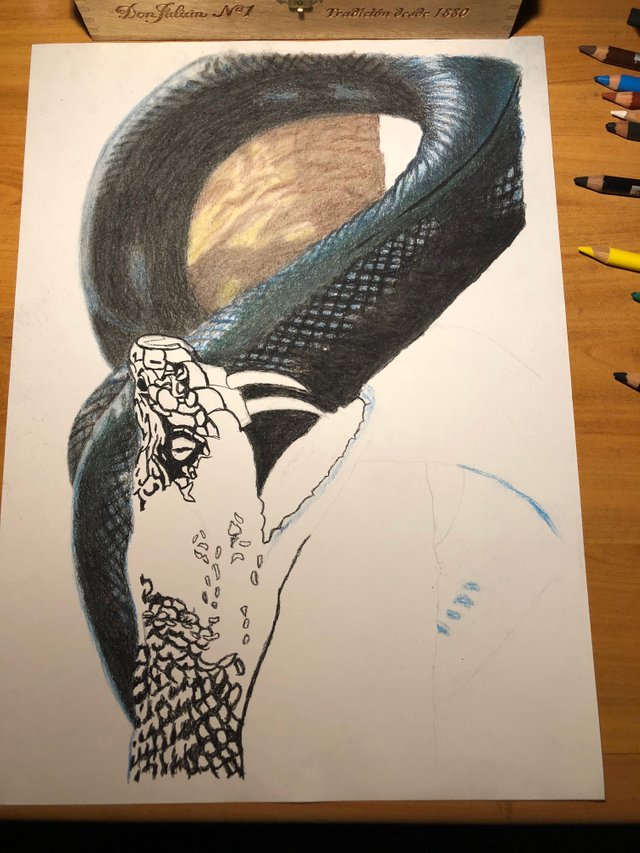 I really like to draw animals but the truth had never drawn a snake and less a black Mamba, with how dangerous they are.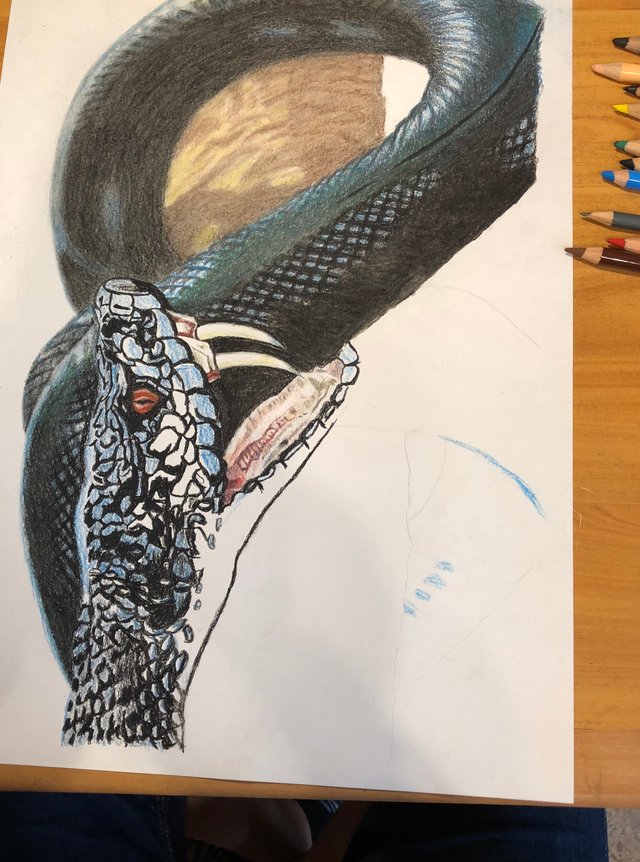 I think it's been pretty good, at least my daughter has loved it and says it looks like it's going to come out of the Jajajajajaja paper.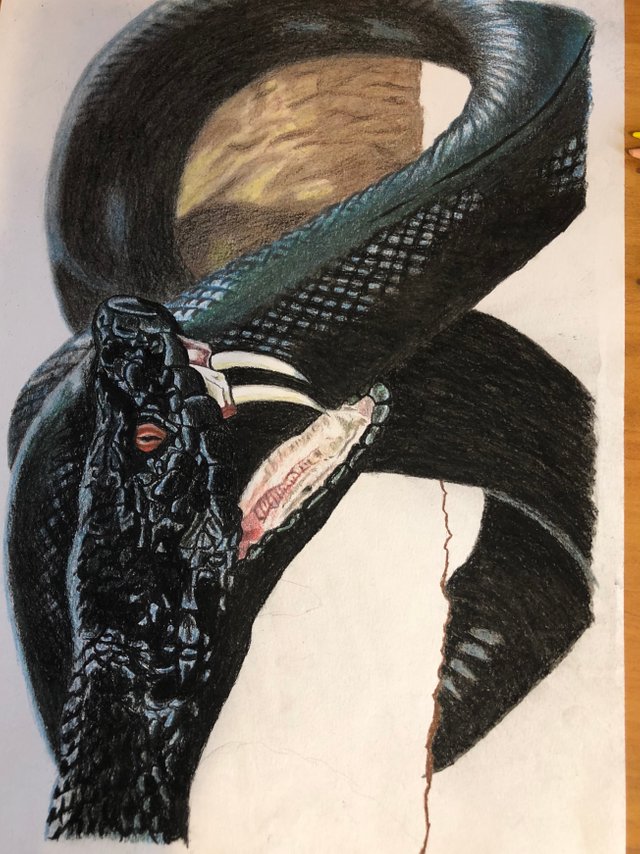 )
The truth is that I enjoyed drawing this specimen, and I have followed some advice from a person I read not long ago, I applied varying layers of different colors to create the color I saw in the picture and I think the result has not been bad at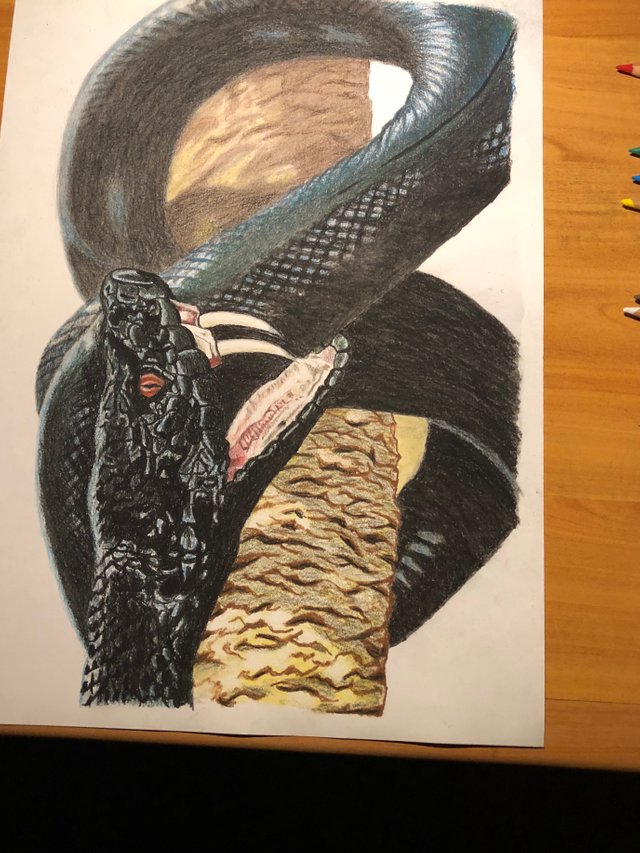 I hope you like it as much as my daughter how to me and enjoy it as much as I have done drawing it.
Materials:
Pencil Graphite H2
pencil charcoal varies hardness
pencil charcoal pastel colors
charcoal medium black
42X30 180 grms de Canson Paper