¡HI GUYS! 👽✌
This illustration was inspired by my dad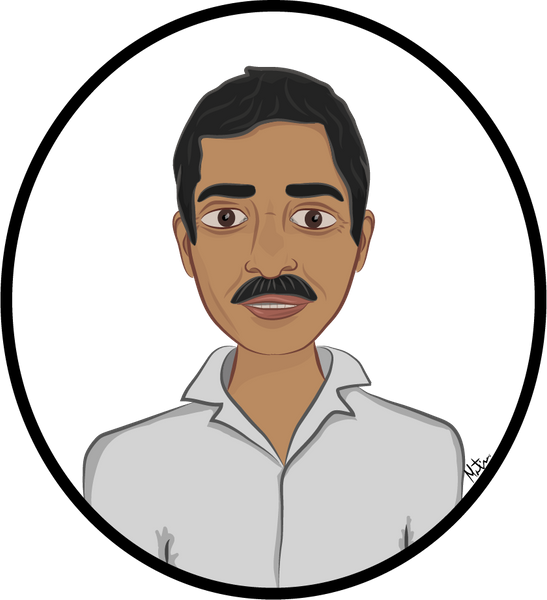 I had thought to upload this post yesterday would have been the right thing, because of problems with electricity I could not 😐 I was 2 days without electricity, But it is never late.
For you and come here I am grateful and I will be all my life, I am fortunate to have such a wonderful being by my side, since you were a child you protected me and taught me to be a better person and did an excellent job I know that we are not currently together and today it was not possible to go home, we see little but I always keep them in mind and I strive to make them proud of me.
memories of childhood with you😂❤
😁

One of the ones I remember the most was that when we went out and came home very late, I always went to sleep in the car so that you would carry me in your arms so that I would not have to walk hahaha but I am sure that you realized you were still awake.
😆

This I think is the most fun, when it was raining, I was scared or I was sick I used to run and sleep with you in the middle of the night hahahaha and the funny thing was that it always made me urinate on you.
😁

Or when mom did not want to give me more bottles because she was ten years old and she gave them to everyone and they forced me to put them in a cup, but one day you came with a new bottle hahahaha that day I was very happy.
😜My first day of school you took me and obviously I did not want to stay and form tremendous drama hahahaha I kept crying you left and I cried harder it was very ugly I was so scared, but you came back and told me that everything would be fine, if I calmed down I expected in house a gift, and that's how you bought me a Bugs Bunny puzzle. .
😍

After having a long and strong conversation you told me You are my son and I love you as you are I always remember that.
I have thousands more memories, but what I want you to know, is how important you are to my dad I love you.💜
¡WELL UNTIL HERE FOR NOW,

THANK YOU FOR TAKING TIME TO SEE YOU! 👽👋

¡HAPPY DAY TO ALL PARENTS!