My ArtVenture: Acrylic painting "Bitcoin: ...Never stop dreaming..."
Hello my dear Steemians,
---
Today I would like to present your my new Cryptoart that is acrylic painting in my favorite style of impressionism and impasto I have used a palette knife for creating textures and synthetic brush for smooth surfaces.
The topic is my favorite one sea, sun and sails. You can do so many sailing boat painting and every time it will be unique. Also one of my favorite thing to paint is reflection, because it is important to copy the shape but you can't copy one to one because it is reflection in water and water always moves.
Nowadays there is nobody who does not know what Bitcoin is and I heard so many times from different people who said:
"If I knew that Bitcoin becomes so strong I would have bought some earlier"
Also people still dreaming one day to have a Bitcoin or some Bitcoin, even my mother who was thinking to used her retirement savings for that. But of course, we convince her that it is a bad timing just now for that :)
---
So my dear Art fans, here it is: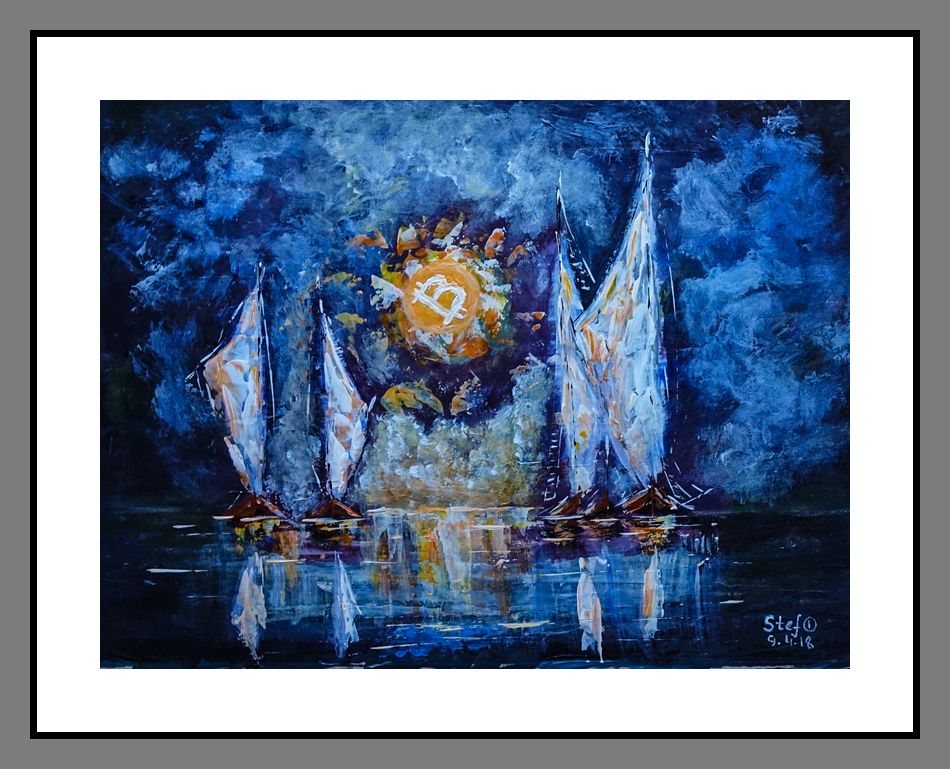 Acrylic Cryptoart "Bitcoin: ...Never stop dreaming..." by @Stef1
---
And as usually I have done few process steps. The first one is just to create the background and even a child can do it. You can just go for cup of tea. When I see that sometimes it frightens me and I think I have spoiled my work because some colors do not exist in end painting.
But never mind just go ahead and think about the result, correct the tone and that rewards you :)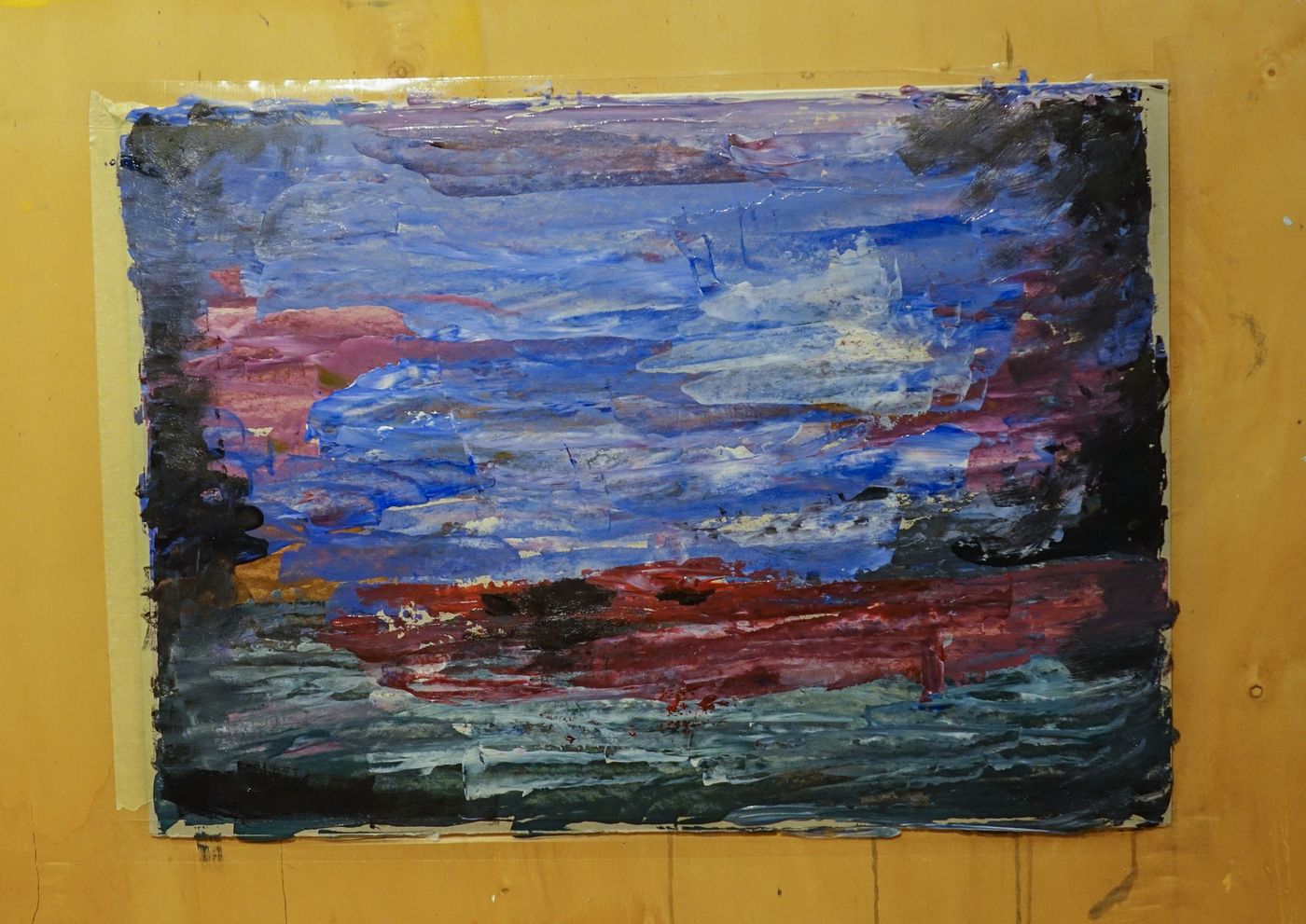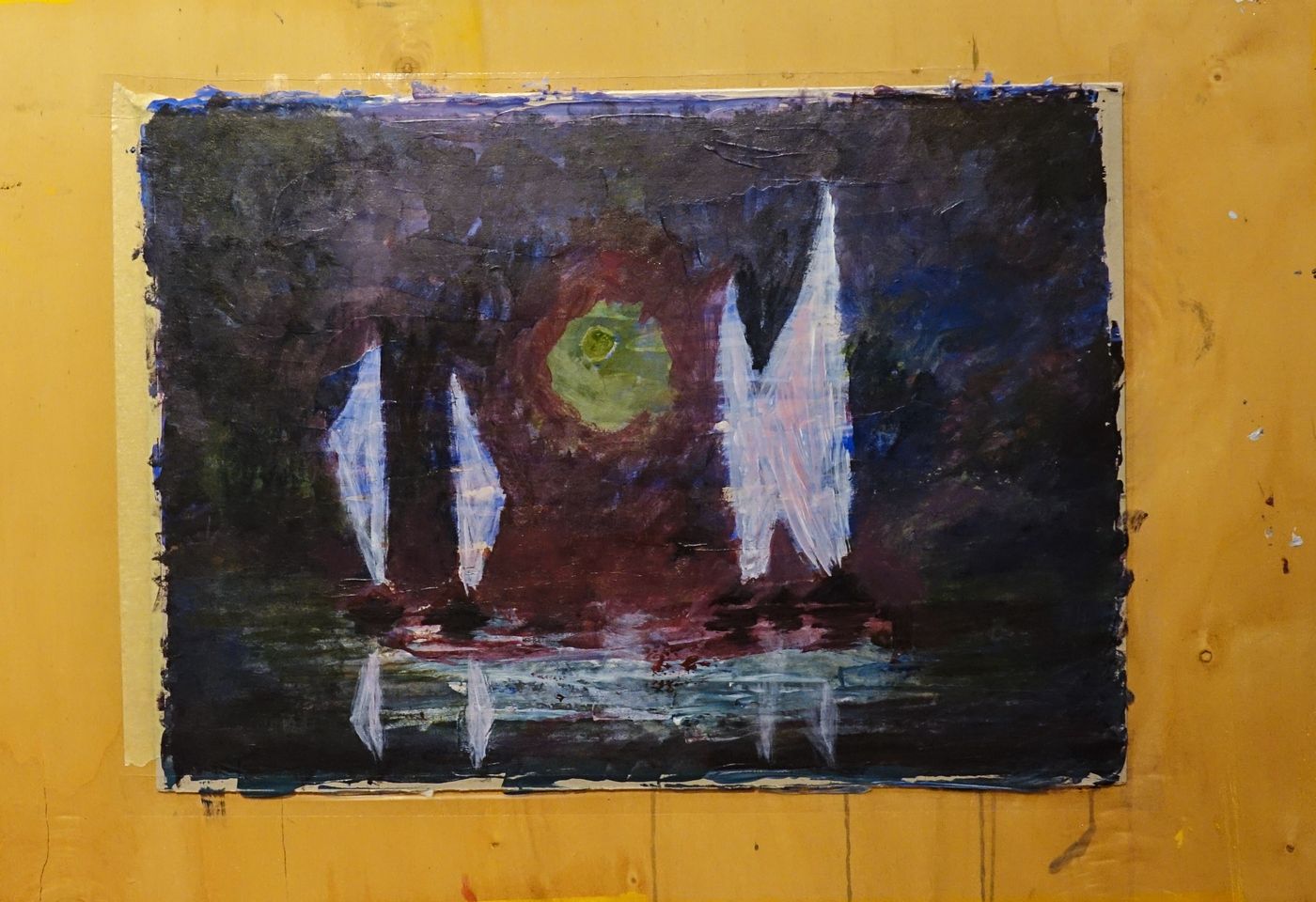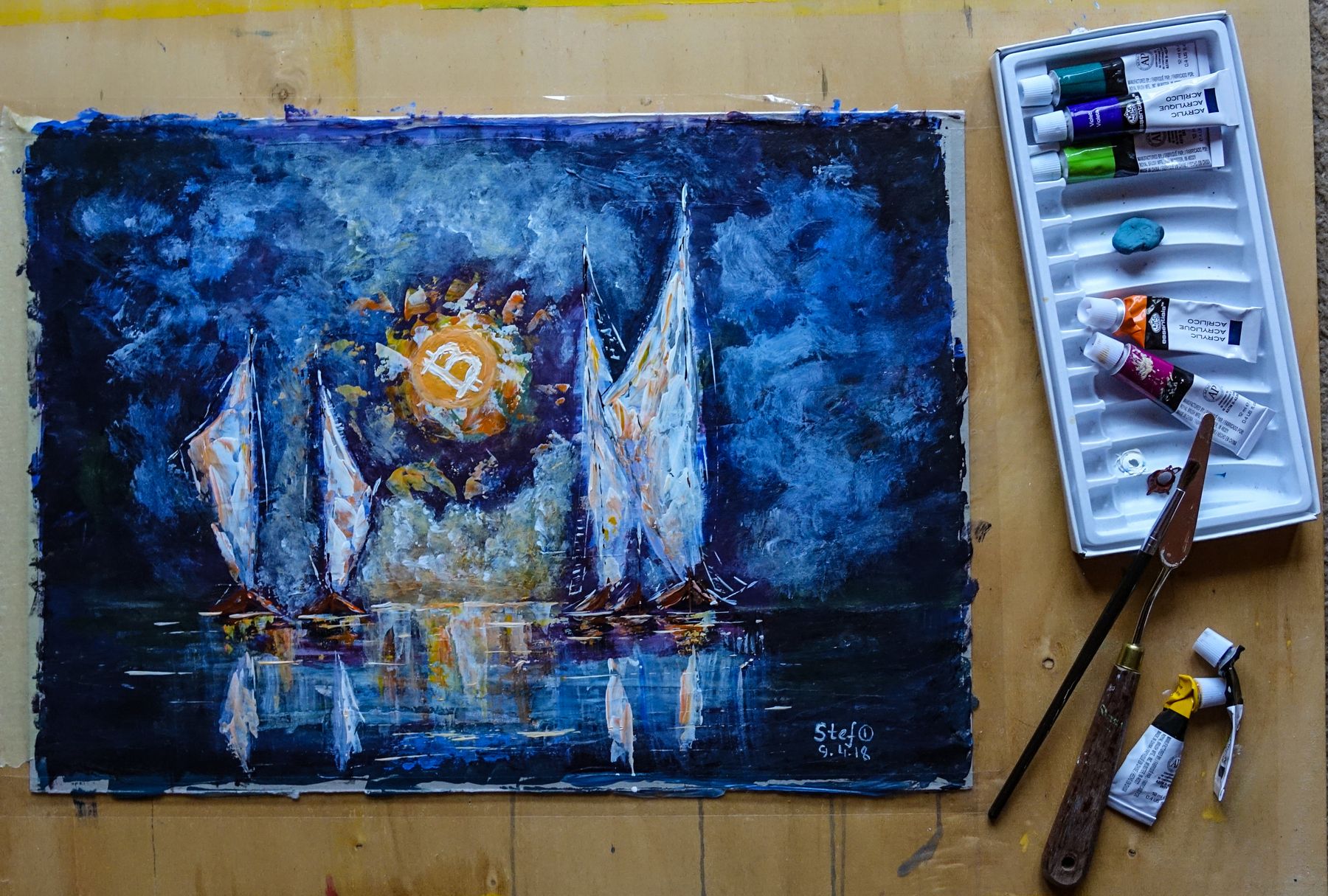 ---
---

---

---

Bitcoin
1cAiVhJrE2D2z8Vi9dhrBDvExDaTd3X84

Ethereum
0x1f3D5b5F315C97b7cb3b3d852a4a6CA9473A4DdD
---
---
I hope you enjoyed my post and thank you for viewing :)