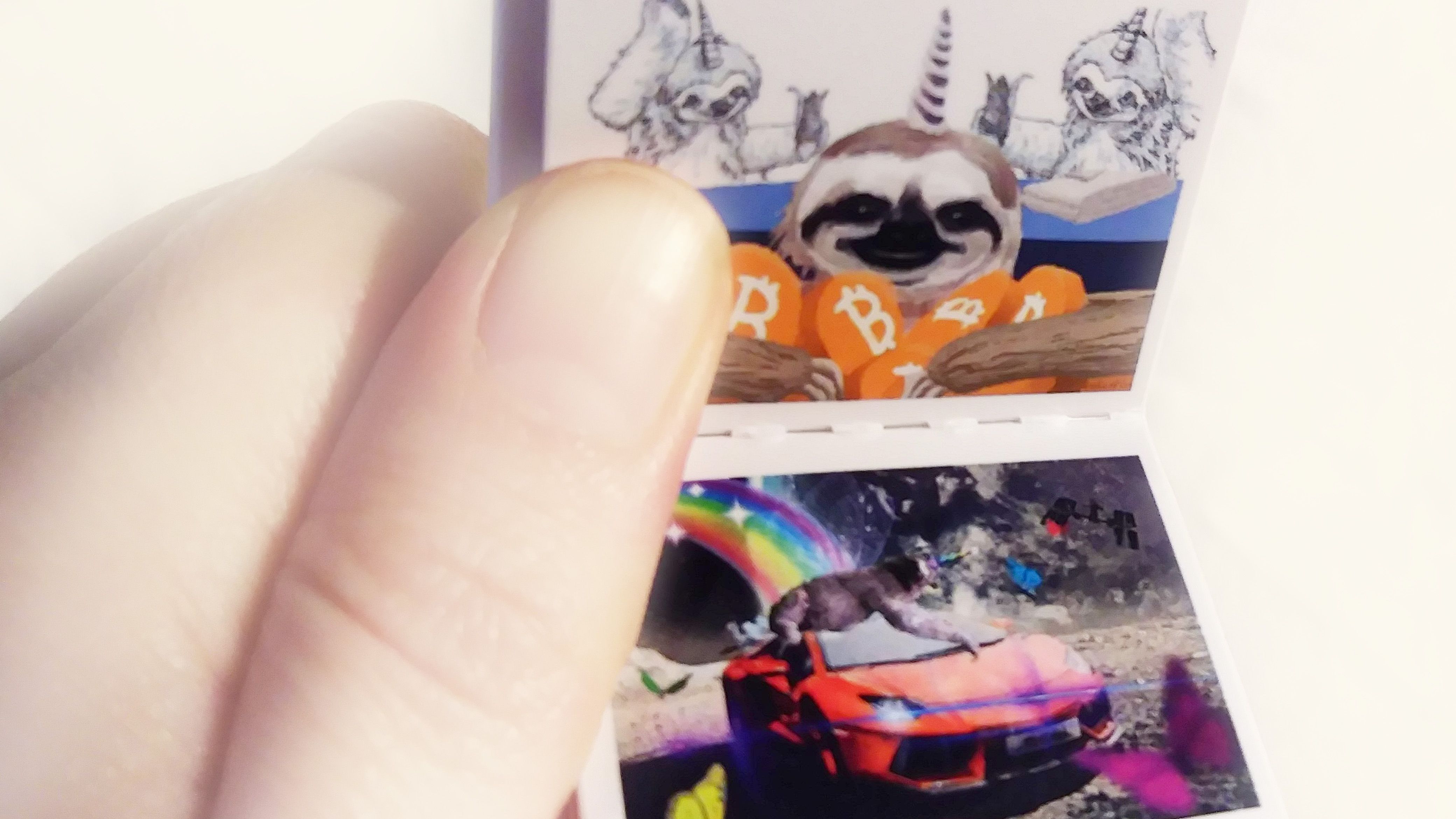 photo: @juliakponsford
Head Sloth @stellabelle has attention issues and too many things happening simultaneously.
If you were one of the 24 artists who won a tiny book (pictured above) and have not received your book, please send @Stella a message in the Slothicorn Discord channel. It's possible that she has not sent them all out but she doesn't know! She's responsible but has ADD, we are sure. Also, if you have ideas how to manage this, or ideas about what to do with the extra books, please comment. We have some extra tiny books, but @Stella does not want/cannot manage this stuff. She could send them to you to manage though......Also, the Slothicorn collective could use someone who has superior organization skills, to take Slothicorn to the next level. A secretary or office type person would be very valuable about now. Get to know us all in Discord. We are not taking applications, but we want to get to know people who believe in our mission and who can organize a group, get stuff done!
@Stella has some attention disorders that are making life difficult. There's definitely a real problem, and it's not something that she likes to admit, but it's showing its ugly head. @Stella has spent her life as an artist, just kind of doing her own thing alone. Organizing an entire group is challenging.
Anyway, if you didn't receive the book, please send her a NEW MESSAGE in Discord to @Stella. She will follow through and send you your book. Going through or trying to figure out who has, or has not been sent the book is NOT AN OPTION.
Keep it Slothy,
Slothicorn
Loving this one by @wanaf: